All the documents you need to get married in Ireland.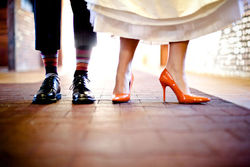 Printable Application for Marriage Certificate
Notification to the Registrar of Marriages of intention to marry.
By the book preliminaries to a valid marriage.
Reform of Marriage Law - Update November 2004
Click on the above links to print the pdfs.
Image by Beck Young Photography