A Rock n' Roll wedding at the Bog Lane Theatre in Co Longford, photographed by Kevin Morris.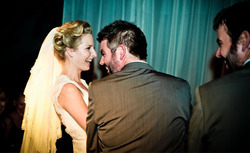 Emma and Mark wanted a DIY wedding with a rock n' roll vibe, so together with photographer Kevin Morris, they pulled out all the stops to create an event that was truly personal and unique. The ceremony took place at Bog Lane Theatre in Co Longford and the reception was held at Emma's home in a marquee. For more information check out Emma's interview at the bottom of the page!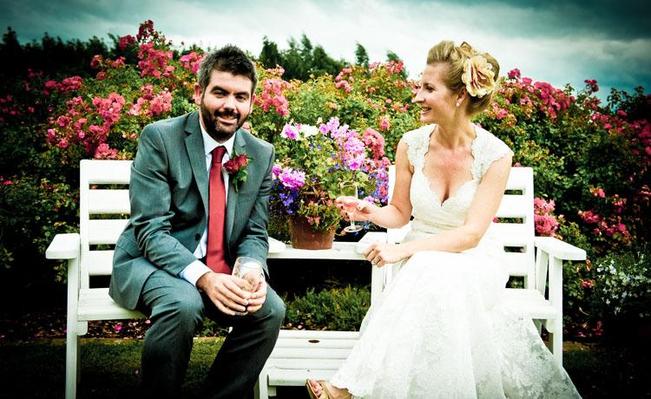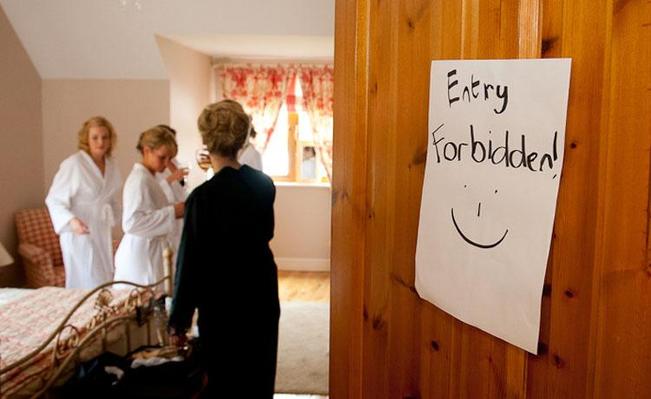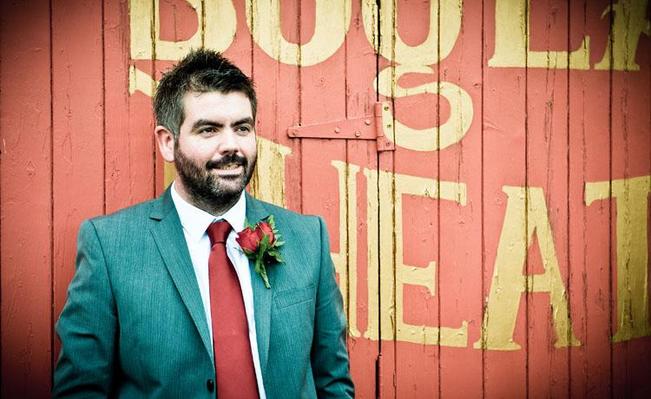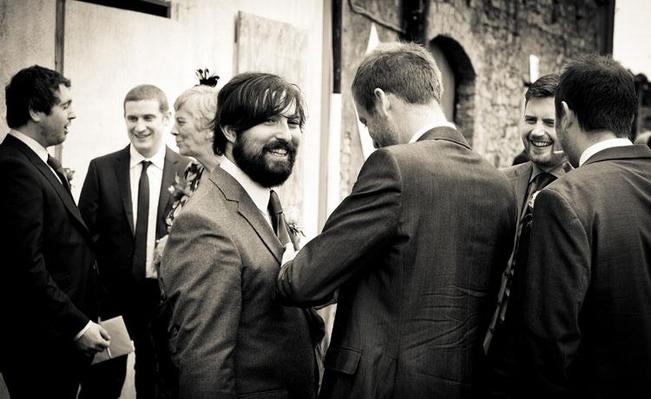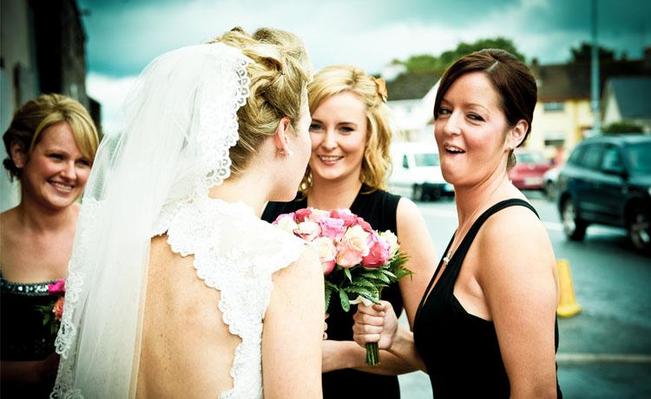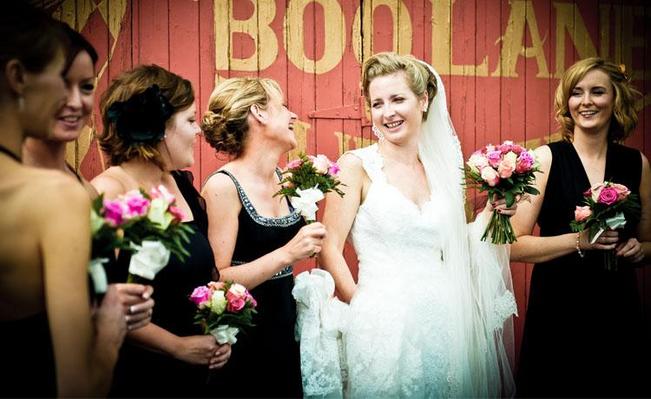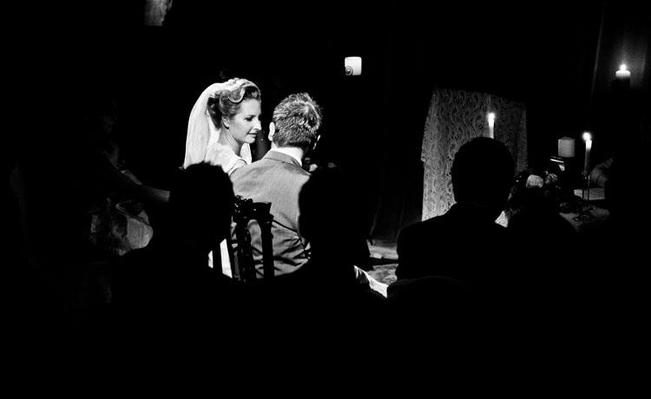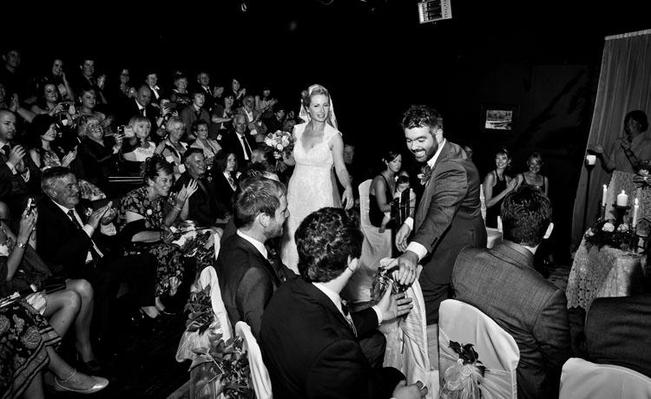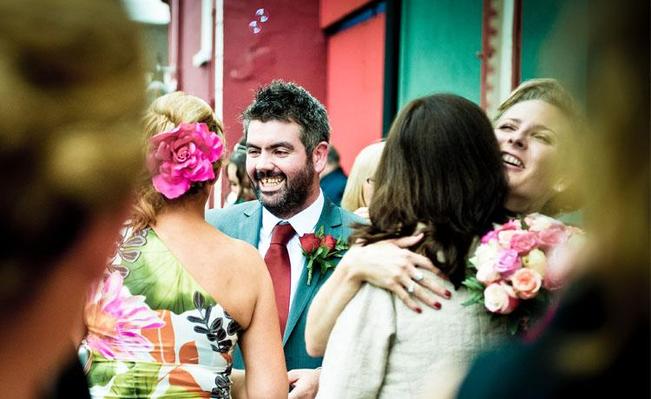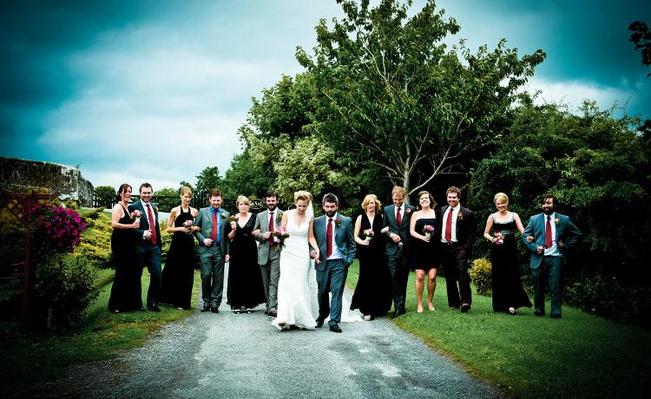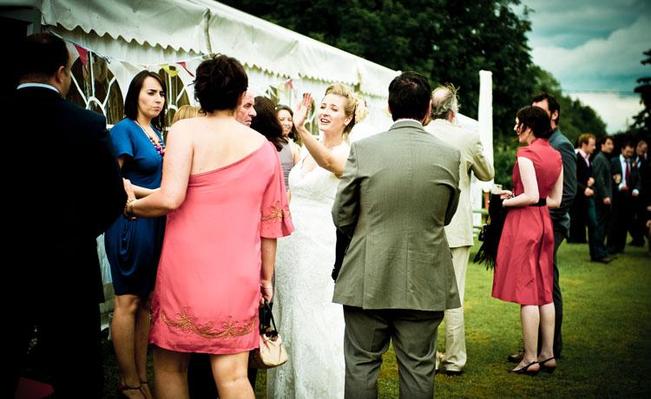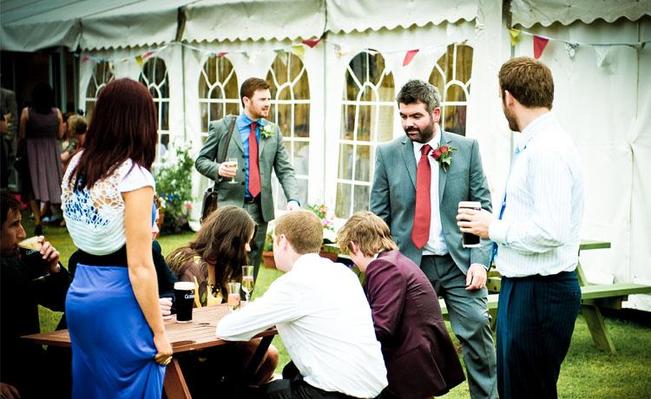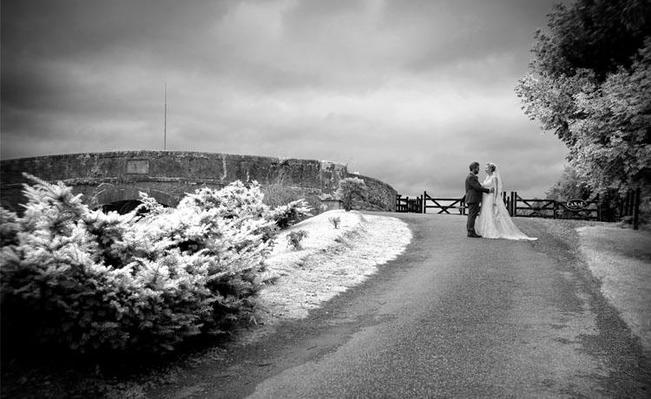 "I'm not really sure what the inspiration was for our wedding day. I had always wanted to get married at home and it just seemed to work out that way. I knew I didn't want the church/hotel wedding, even though I love going to them, I knew it just wasn't us! I had joked that when we got married I wanted to have ceremony in the Bog Lane theatre in Ballymahon, but I didn't know all the red tape that went with that. But our registrar Deirdre was so helpful. I think everyone thought we were mad, but it was so beautiful.
 
We got engaged at Christmas. Mark had picked an antique art deco diamond and sapphire ring. Totally gorgeous! I am very impatient and started setting the date straight away.We had both lost our jobs so our wedding had to be a lot of DIY. Our family were amazing. My aunt, Breege is an interior designer and decorated the Bog Lane theatre with lots of antique french lace, it was fab. My mother-in-law and aunt-in-law spent six month growing about 601 potted flowers for the gardens.
 
Dad made all the outdoor furniture and signs from scratch with old wood he had in garage and my Aunt Breege kindly made cushions for them all. My mam had the whole marquee and gardens planned out straight away and they looked incredible for the wedding weekend. Myself and my mother-in-law made 200m of bunting from scrap material from her house. We put this all over the marquee and at the camping area. All six bridesmaids picked their own dresses and looked totally fantastic. Groomsmen just wore their own suits and Mark and his mam picked the silk dark red ties which looked great. We really wanted our wedding to have a personal touch and our guests said they really noticed all the work we put into it..
 
We hit the jackpot with our photographer Kevin Morris. I had been searching the net and found an American website called www.rockandrollbrides.com and was obsessed with it. We showed Kevin our ideas a few weeks before the wedding and he just got us straight away. We were delighted when he posted a few pictures the next day and then excited to get out album. We were not disappointed. I only wish I had asked him to stay until our first dance. My one regret!"
 
Wedding vendors
Rustic Inn, Abbeysrule, Co Longford. Our caterer and bar. Food was more than we could have asked for. Edward kept us both calm in the run up.
North East Marquees- provided marquee and bathrooms
Marions in Galway- dress.
Make-up La Belle Femme Beauty Salon, Athlone (My bridesmaid Roisin Collion)
Hair for all the ladies. Patrick Havelin Hair Studio, Mullingar.
Nearly everything else was DIY.
Related Content