The DIY bride's guide to the best shops for creating an amazing wedding and adding a personal touch.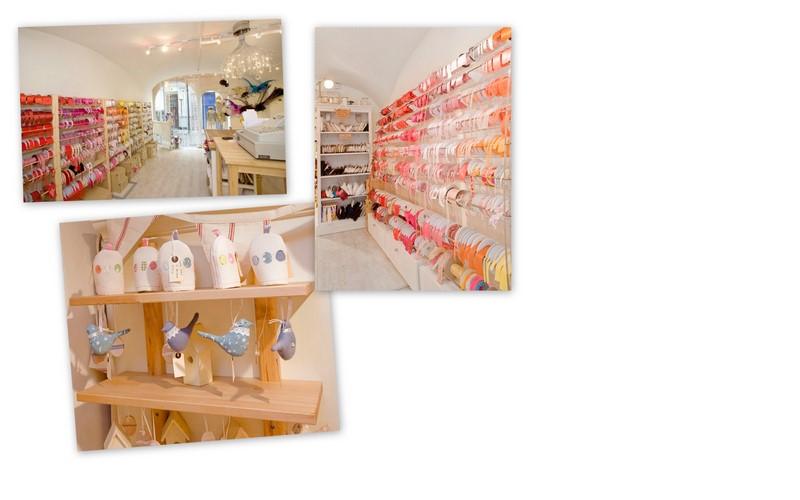 A Rubanesque in the Powerscourt Centre is a crafty lady's dream. Stocking internationally sourced ribbons, lace, trimmings, buttons, fabrics, notions and so much more, you can also go to Alexa O'Byrne and her team with your idea and they'll help you put together anything you need for your DIY project!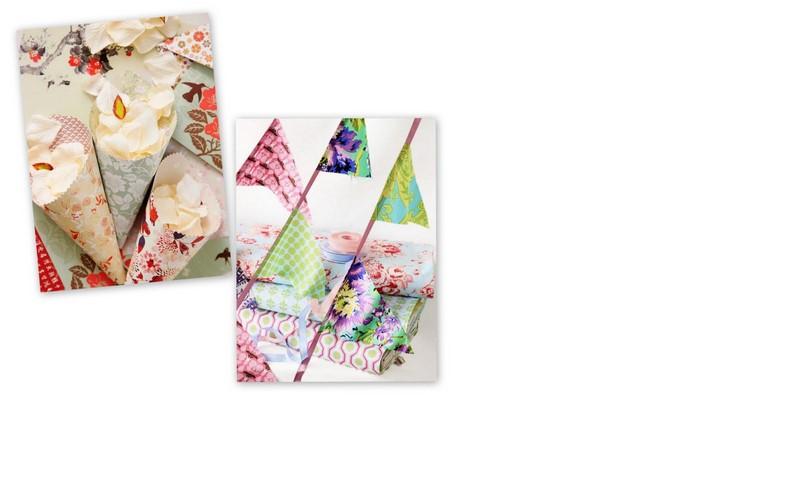 Hickey's Fabrics on Henry Street is the perfect place to go for whimsical wedding fabrics. Whether it's bunting, pinwheels for your photo props or little bags for your flowergirl to hold her silk petals, Hickey's have a huge range to choose from. Their in-store pattern books are a huge help for getting ideas and the staff are fantastic at guiding you through your project. They also have a whole section dedicated to the bride-to-be, if you fancy a real challange with ilks, satins, organza, chiffons, georgettes and veils....
Check out how to make some cutesy bunting (perfect for an outdoor reception!) here: http://www.joyfulabode.com/2008/12/02/how-to-make-a-bunting-holiday-decoration/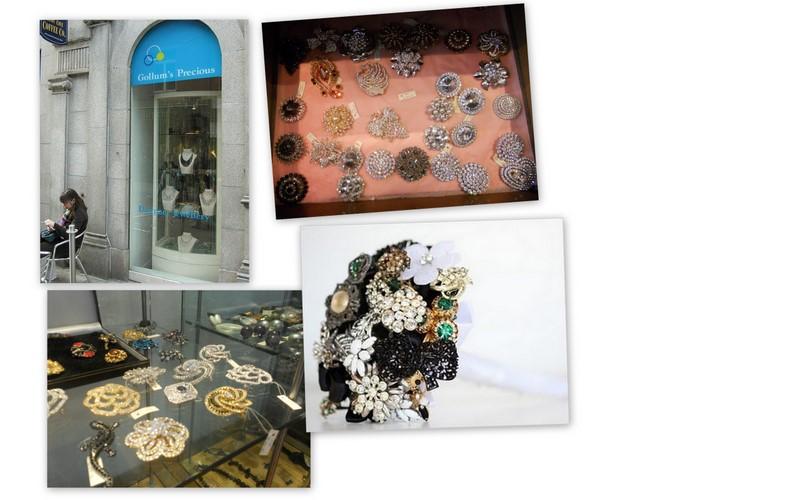 Gollum's Precious in the Powerscourt Centre has a fabulous selection of vintage brooches in store which you can mix and match with your own to create a beautiful brooch bouquet like the one pictured. See this link for how to design your own: http://www.fancypantsweddings.com/how-to-design-a-brooch-bouquet/
Dublin Woolen Mills on the Ha'penny Bridge is the perfect place to go if you're planning on making your own birdcage veil. They have the perfect netting as well as great sinemay flower which are great as bases of fascinators. They come in a natural colour and can be dyed. You could also pick up some stricking peacock feathers here to add to a bouquet, centrepiece or use as your groom's buttonholes.
See our DIY birdcage veil article here to see how it's done: http://weddingsonline.ie/planning-tips/article/166/diy-birdcage-veil/
Check out more DIY projects and chat to the Wollies about you DIY plans here: http://weddingsonline.ie/discussion/viewtopic.php?f=13&t=280025
And have fun!