When you have figured out which dress shape and what will suit your figure you are ready to go shopping. Here are some tips that should be useful when going for that all-important purchase.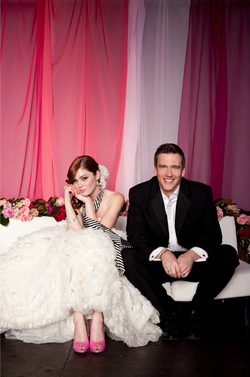 Know your shape
Know what suits your shape
Never set your mind on something before you try it on
Have a budget on how much you will spend
If you plan to lose weight, your body shape will not change just get smaller.
Allow at least nine months before the wedding. (Don't panic if you have less)
Bring someone along with you for an opinion
Dress for the occasion i.e. have suitable underwear on.
Don't settle on the first one, even if you do love it. Try on more
Ask how long it will take to order
Ask how much of a deposit they need
Shop around for price
Don't feel pressured into ordering straight away
Remember gown sizes are usually smaller than regular dress sizes.
Photo by James Christianson Photography