Top tips on how to select the groom's attire from Declan at Lapel1865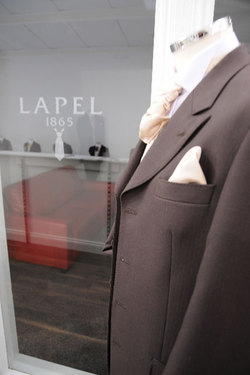 1. Ensure to make an appointment so the shop can set aside time to give you their full attention
2. Preferably the Bride and Groom should both be present, and take ownership of the wedding party.
3. If possible, Bride should bring swatches of her dress and bridesmaids dress.
4. Narrow down the selection.
5  Groom should bring shoes similar to the ones he will wear on the day if he is wearing his own.
6. Confirm the numbers and details of the full wedding party ( ie Bestman , Number of Groomsmen , Dads, Usher , Pageboys etc )
7. Confirm the names of the full wedding party
8. Confirm the selection of what each will be wearing BEFORE you leave the shop.
9 . If certain members of the wedding party are not local based make sure you get their full details of their size requirements supplied to the shop
10. Final Fitting a MUST for ALL the party as in our experience this is when all the stress happens . At LAPEL1865 we start these up to 10 days before the wedding day to eliminate any errors and stress on both sides.
Regards and enjoy the experience,
Declan
Lapel1865
Groomswear Supplier of the Year 2009 - WeddingsOnline
If you want to ask any other questions or need any advise you can contact Declan at [email protected] or see http://lapel1865.com/