You have the wedding of your dreams at your fingertips at WeddingsOnline... See how your personal Hub can help you keep track of your big day with special offers, interesting articles, a newsfeed of your forum posts and much more...

My Hub
When you log in to WeddingsOnline (through the My Hub login button) this is where you are brought. Your Hub is your personal wedding planner which can only be viewed by you.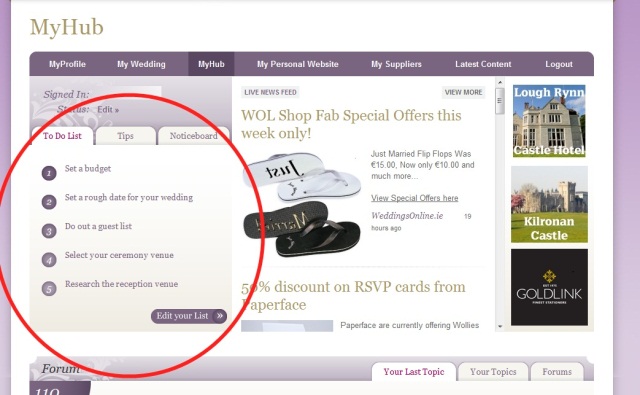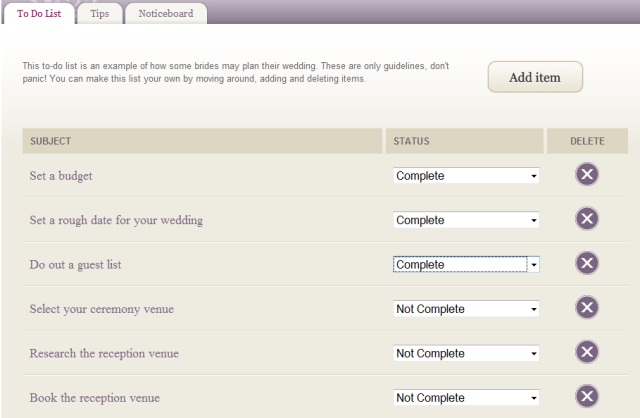 The first thing circled is your 'to do list'. When you log on first you will see some suggestions for your to do list (click on EDIT YOUR LIST) however you can change this to match your current situation. This is a handy place to see at a glance, what you should be doing at a certain time.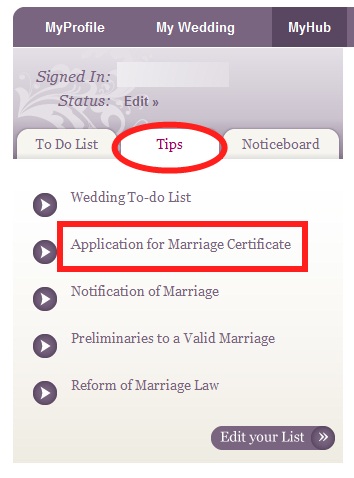 In this same section you will see TIPS. In here is your basic documents you need for getting married in Ireland, along with the legal aspects you must follow to have a successful and valid marriage in the eyes of the law. In EDIT YOUR LIST you will also find handy print outs such as:Wedding Expense Tracker, Seating Plan, Save the Date Cards, Wedding Budget Plan, Gift Tracker, Mass Checklist, Questions to aks your Hotel/Photographer/Videographer, Notification of Marriage Cert, Suggested Mass Booklet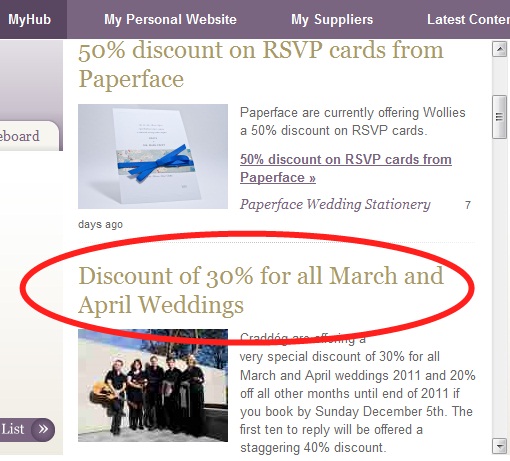 To the right you will find a live news feed of all the SPECIAL OFFERS FROM WEDDING SUPPLIERS on WeddingsOnline. You can find discounts and offer on everything from wedding singers to stationery to your hen party here. Keep an eye on these regularly as some fantastic offers come up that you just don't want to miss!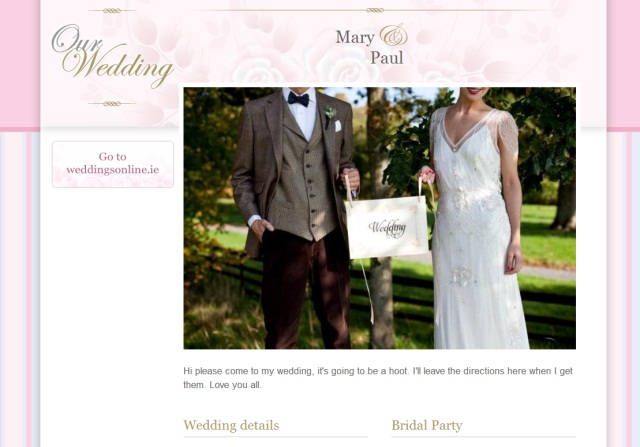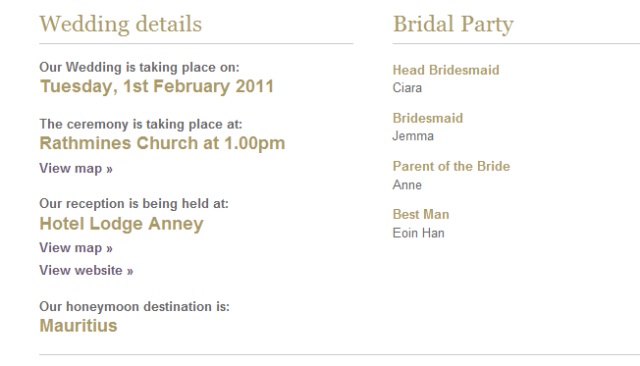 Within your Hub is access to your FREE PERSONAL WEDDING WEBSITE. Here you can upload and image and give details on your wedding day to share with your guests.

Below is your tracker for the forums, your posts, people's replies and what's currently on the forums. You can see how many people are chatting online and jump to a topic in a click of a button.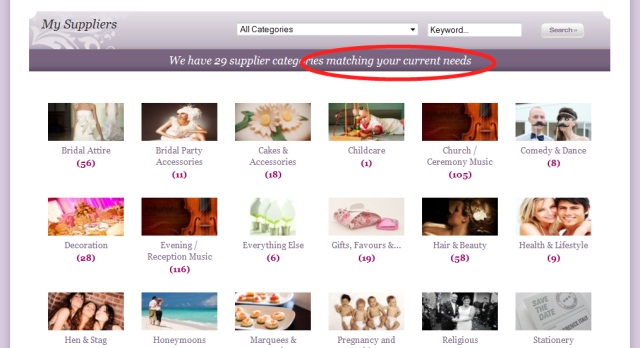 Underneath your forum tracker is your personal supplier directory, which is catered specifically to your needs at a certain time in your preparations. As with the SPECIAL OFFERS section, It is important that you take a few minutes to fill out the MyWedding form and let us know which items you are currently working on in order for us to show you offers and suppliers that are relevant to you. (ie. If you tick "currently working on" beside photographer and videographer, you will see on your hub offers and ads from photographers and videographers)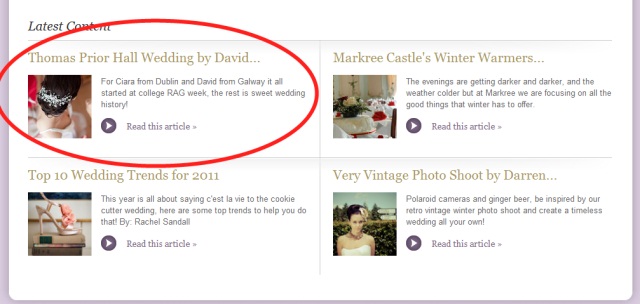 The last item on your hub page is the latest content on the site. We update the WeddingsOnline Planning Tips section regularly to bring you all the latest news in the world of real weddings, trends, fashion and beauty from B Magazine so keep up to date with all the goings on through here.  As usual if you have any questions about your personal hub page just leave a comment here or contact us directly.
FAQs: http://weddingsonline.ie/discussion/viewtopic.php?f=13&t=275312
Happy planning!Kx