A beautiful sunny K Club wedding by Clare Frances.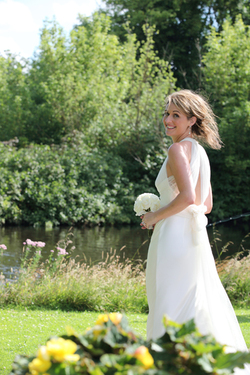 Ross and Linda's wedding took place in the Lady Chapel Maynooth, followed by the fabulous K Club in Kildare.
Photographer Clare Frances recalls: There were an absolute delight to photograph and there were blessed with the weather. Both the couple and I had so much fun. The best man, Paul, even brought along the fishing rod down at the river and both did a spot of fishing, while I was busy capturing both Ross and Linds's expressions. As you can see below they enjoyed it too! I had a great day, thank you both for giving me the opportunity to document your special day! 
See more of Clare's beautiful pics here: http://cfphotographer.com/