Ciara & Ciarán Tally were married last Summer in the romantic setting on Tuscany, Italy. Here they share there stunning wedding photos and advice for any couples getting married abroad!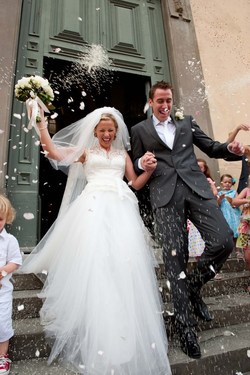 Ciara & Ciarán Tally From Co. Tyrone
Length of engagement: 1 year and 3 months
Wedding Date: 2nd July 2010
Wedding location: San Miniato, Tuscany, Italy
Wedding Photographer and information: Wedding photography was by Claudio, organised by our
wedding planner Barbara (Infinity Weddings and Events® - www.infinity-weddingsandevents.it)
We met...
We first got together at Ciarán's friends birthday party on a trip to the greyhound track at Donegal!
First impressions...
We started off by eyeing each other up in the bar before the dog racing, and sealed the deal later
that night on the dance-floor of a nearby nightclub when the dutch courage had taken effect!
Our proposal...
Ciarán wanted to surprise me and he knew if he had booked a trip away anywhere I would've been
instantly suspicious. I probably would've just spoilt the whole thing by constantly asking when he
was going to get on with it! So imagine my surprise when I turned around in our kitchen one Easter
morning to find him on one knee with the perfect ring in his hand.
Our wedding theme/colours...
My sister was married in Rome, so I always knew from then on that a location wedding was for me.
From browsing online, we thought Tuscany looked perfect and after visiting the region and seeing
how beautiful it was first hand, there was no looking back.
We chose our venue because....
Our wedding planner helped us narrow our choices via email. As soon as we saw the beautiful
Church and the picturesque hamlet of Bucciano, we knew we had our venue. We wanted
somewhere were our families would feel comfortable and welcome. Bucciano was perfect as it was
a collection of apartments straddling the top of a hill with beautiful views in every direction. This
meant our families were together for the days before and after the wedding which made it into a
week long celebration. Bucciano also had a little outdoor square were we had our party with music, dancing and guitars into the early hours.
My dress...
The wedding dress shopping was definitely a highlight for me, I think I tried on every dress in a
two hundred mile radius! But I ended up deciding on the very first dress I tried on, a gorgeous
David Fielden dress called Grace Kelly with matching veil. The girls in the bridal shop were so
professional and even helped me figure out how I was going to tie the dress up so I could jive
properly in it! My girlfriends bought me my wedding shoes as a present, the most adorable little
pair of Christian Louboutins that still make me smile every time I put them on.
Our ceremony...
Took place in an amazing sanctuary in the middle of San Miniato, our wedding photographer got
some great shots before we arrived of everyone just staring up at the painted ceilings. We wanted
to keep the flowers and music very simple so as not to take away from the highly decorated church.
The pale pink and white roses and classical acoustic guitar complimented the mood perfectly and
everything combined to make our ceremony just right for us.
My favourite part of the wedding day...
Was when we went back to Bucciano to cut the cake by the pool and have our first dance in the
middle of the tiny village square with our friends and relations. We had our own playlist on an ipod
connected to a big set of speakers and everyone danced under the stars until the wee small hours!
My advice for other brides...
That are planning on getting married abroad is to definitely acquire the services of a wedding
planner if your budget allows! I simply cannot recommend the services of Barbara and Sara of
Infinity Weddings and Events® ( www.infinity-weddingsandevents.it) enough. From the first emails,
initial meeting a year before, management of all the suppliers and right through to the general
support throughout the day (Barbara even carried around a bag full of make up, hair clips and
comfortable shoes for me... way beyond the call of duty) they ensured that we could fully enjoy the
whole lead up to the wedding and the day itself without any worries.
Dress & veil: Castle Couture, Ballymena
Mens suits: M&S
Italian suppliers all through Infinity Weddings and Events®.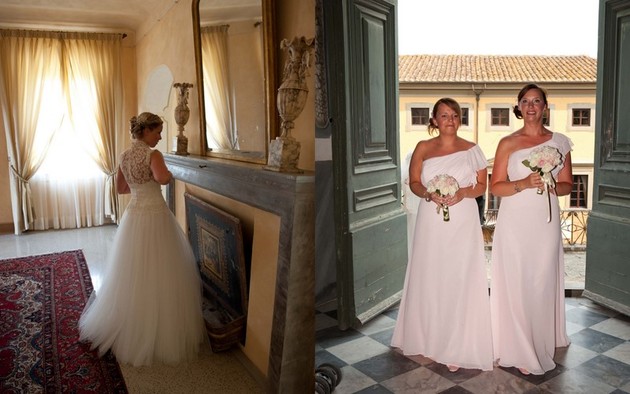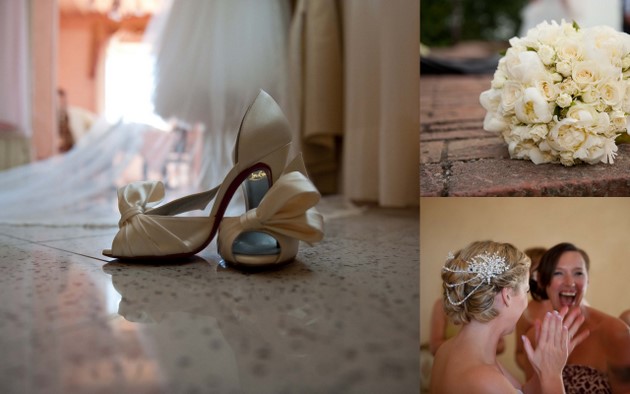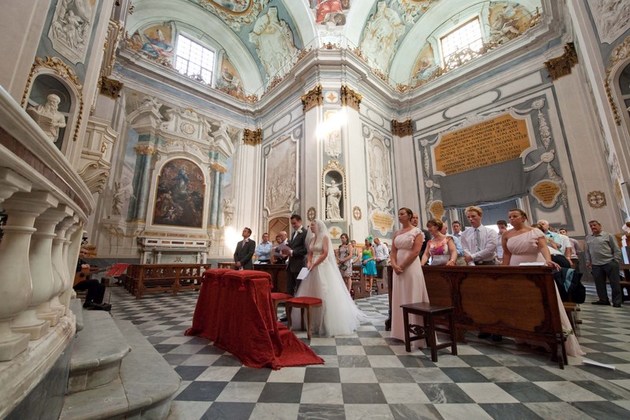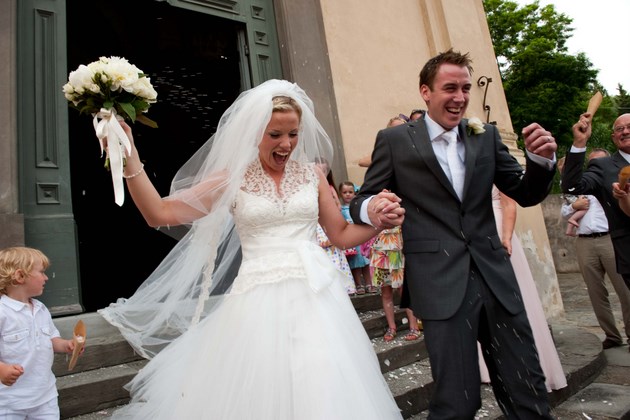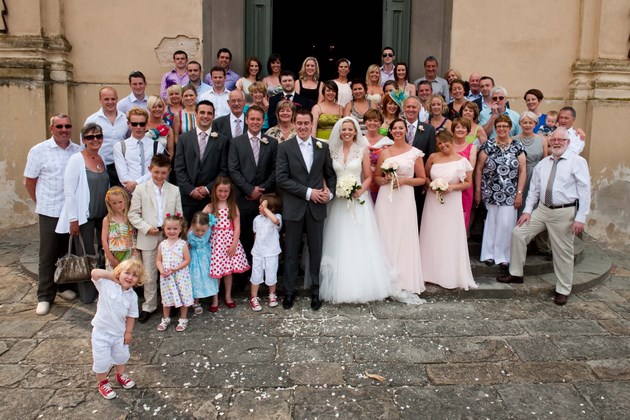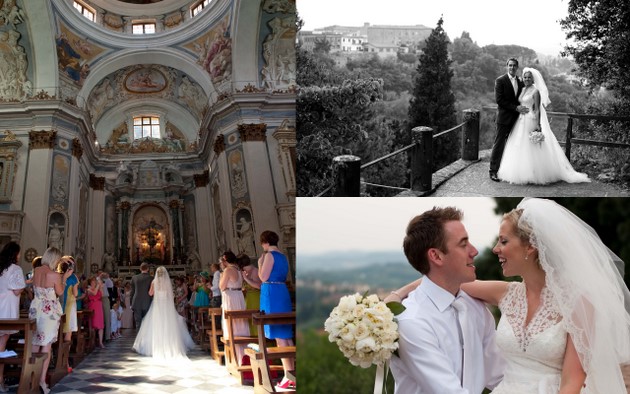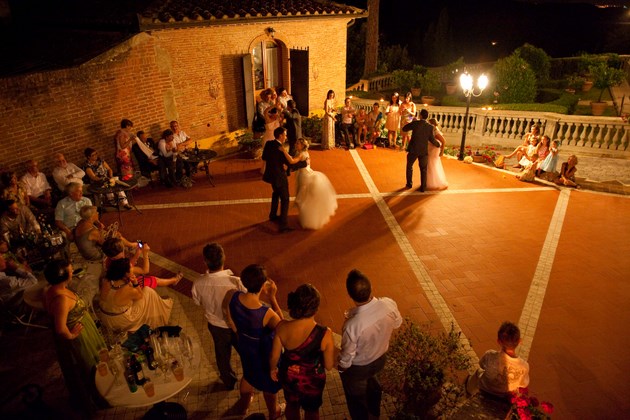 Related Content