We mightn't be able to afford ALL of these couture gowns...But we can dream??! Check out how you can inject some Oscar 2011 style into your wedding!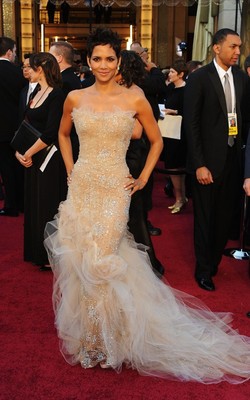 Ahh! So Award Season has officially come to an end, and men and women all over the world can finally breathe a sigh of relief (and let their bellies out). Sigh. I have to start by letting you all know, however, that I was not one of the ones glued to twitter and my TV screen this year, in the hope of spotting a designer before the next fashionista, I instead decided to sit back and let the wave of beautiful people wash over me while I sat in PJs drinking red wine and eating bread. The super stylish world of a magazine editor there ladies and gents. Anywho, I decided to jot up a little piece on all the sartorial goings on on Sunday night, and how they will translate into weddings the world over this year -a flashcard for the bridal-trend curious if you will.
Finally! Just to note that there are some very prominant members of the EL AY fashion society not present here, this is either a) They wore nothing worth noting or, b) they wore something I didn't like, and unlike most eds I don't believe in doing the 'who got it right/who got it wrong' saga, as it often comes back to bite you on the behind.
Here's how I see trends translating into bridal style. As it does every year. What were your fave looks of the night?
The Bridemaids: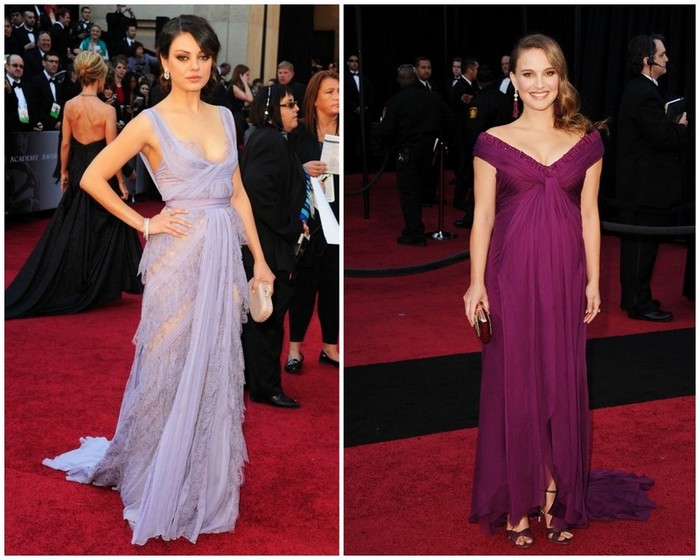 Mila Kunis in Elie Saab: Nathalie Portman in Rodarte

Translate the look: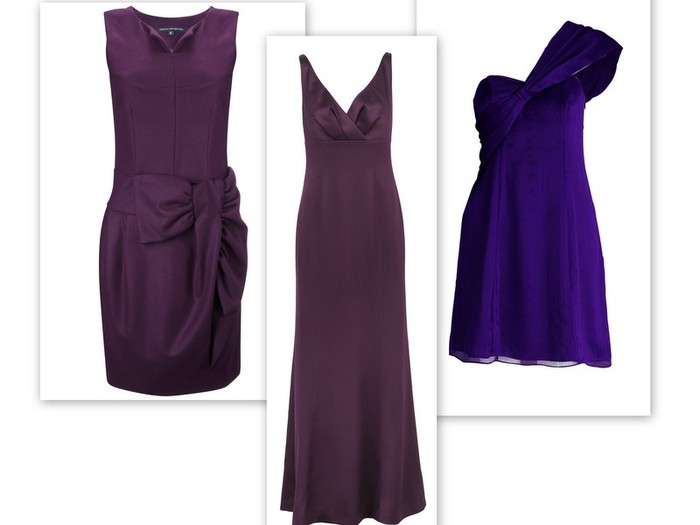 Left to right: Greatplains.co.uk, M&S Online Bridesmaid collection, Very.co.uk
The guests: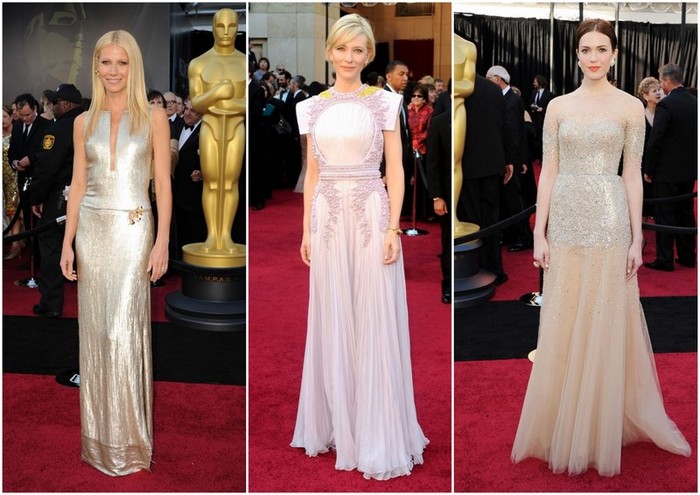 Gweneth Paltrow in Calvin Klein, Cate Blanchett in Givenchy, Mandy Moore in Monique Lhullier
Translate the look: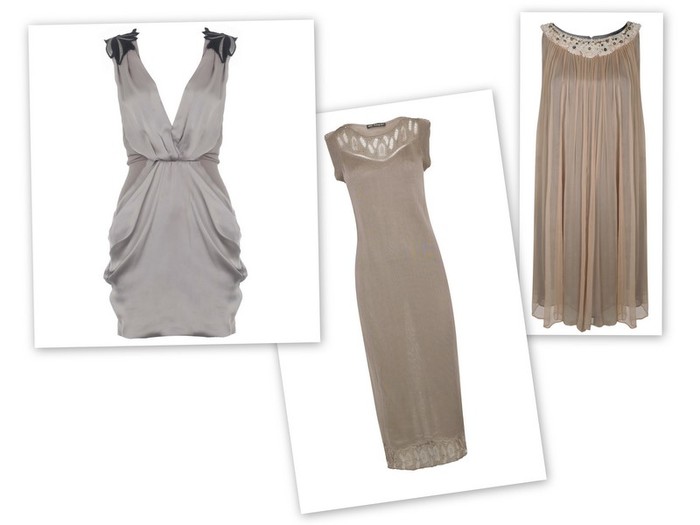 Left to right: Lipsy, Autograph at M&S, Monsoon
The Bride (shapes to steal):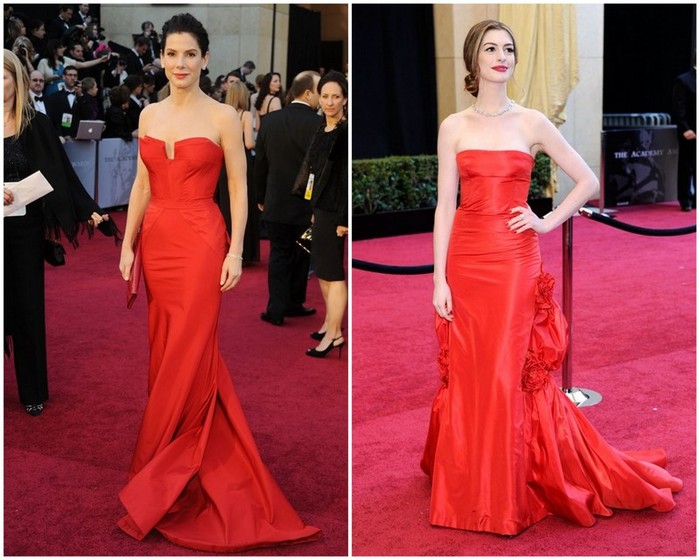 Sandra Bullock in Vera Wang, Anne Hathaway in Valintino
Translation: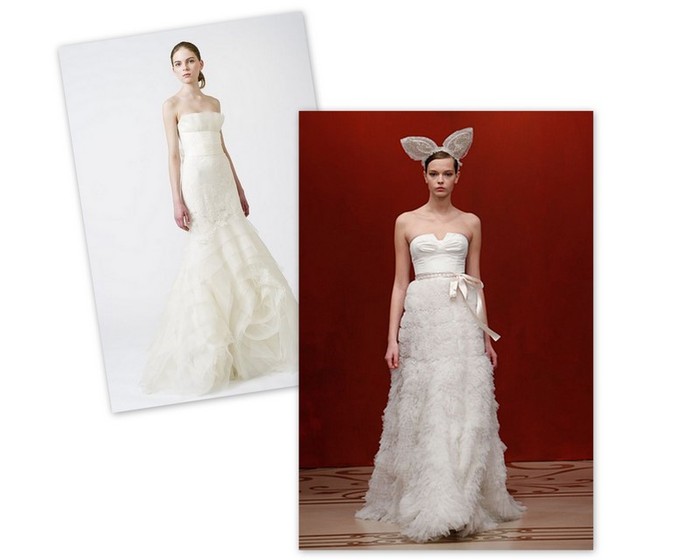 Left to right: Vera Wang Spring 2011, Reem Acra Spring 2011
The Showstopper: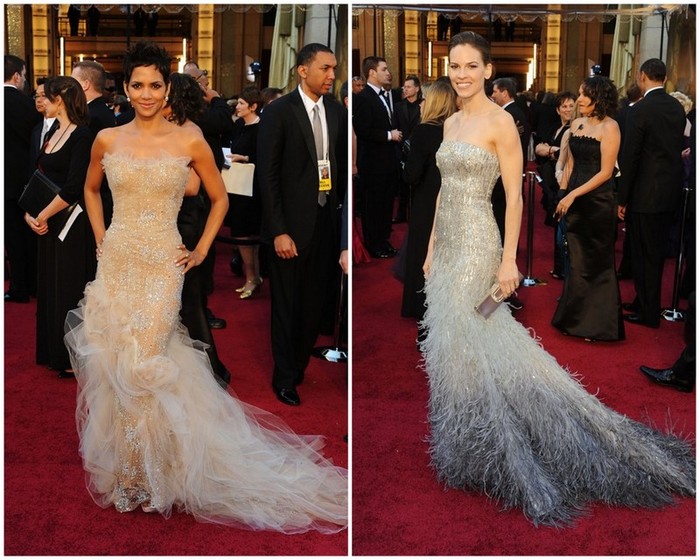 Halle Berry in Marchesa, Hilary Swank in Gucci
Translation: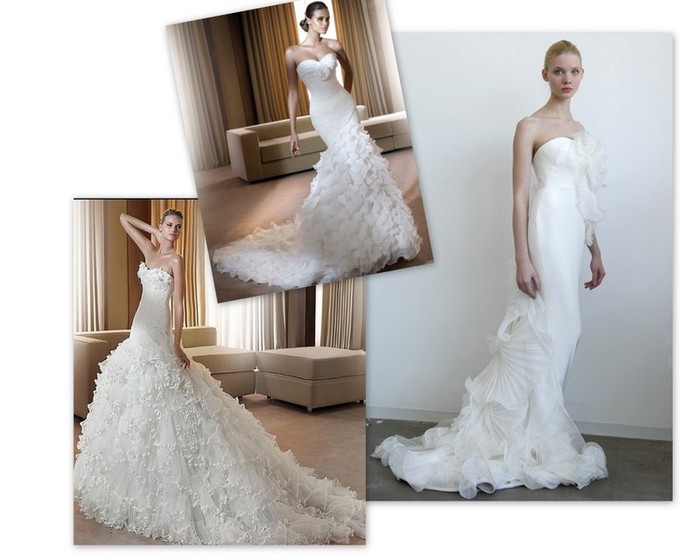 Left to right: Pronovias 2011, Pronovias 2011, Marchesa
Oscar images via Zimbio.com