A classic wedding was made memorable by emotional speeches, surprise videos, a beautiful setting and a ceremony celebrated by the bride's father.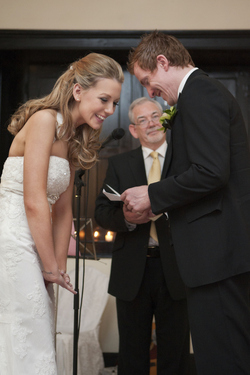 Wedding Date: 24th October 2010
Wedding location: Middleton Park House, Co. Westmeath, Ireland
Wedding Photographer: Jeremy Hiebert, jeremyhiebert.ca
Our wedding theme/colours...
We were really unsure about what theme or colours we were going to use but we knew we wanted it to be formal and classy. We found a bridal bar in Blackrock and they showed us a pattern which was very bold black and white baroque and we both loved it. Our bridesmaids' dresses were black and the groom and groomsmen wore black evening suits. Our table cloths were black with baroque runners. We filled the ceremony room with black and white candles. We were a little unsure of using so much black throughout but it looked amazing and so classy. To break the black we had lime rose and white lilies for the wedding party and Andrew and I had lime orchids and white lilies. For our wedding favours we had lime and white boxes, which we filled with chocolates, tied with personalised ribbons which said and had a quote from our favourite verse which we had printed on our wedding invites and our order of service; ' I have found the one whom my soul loves'.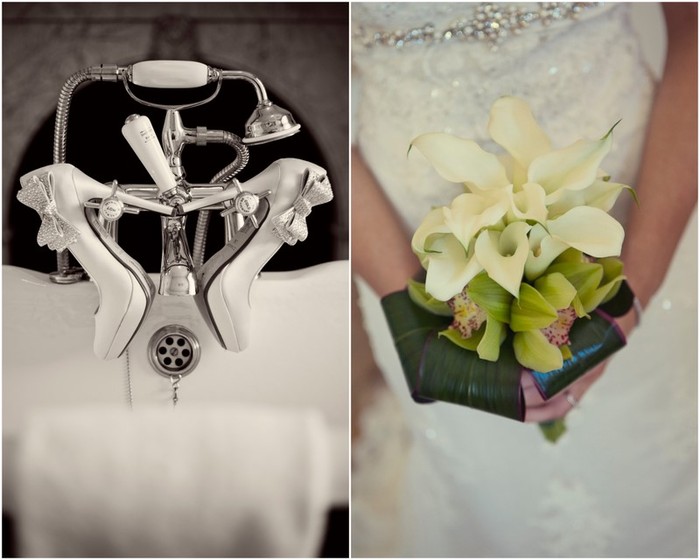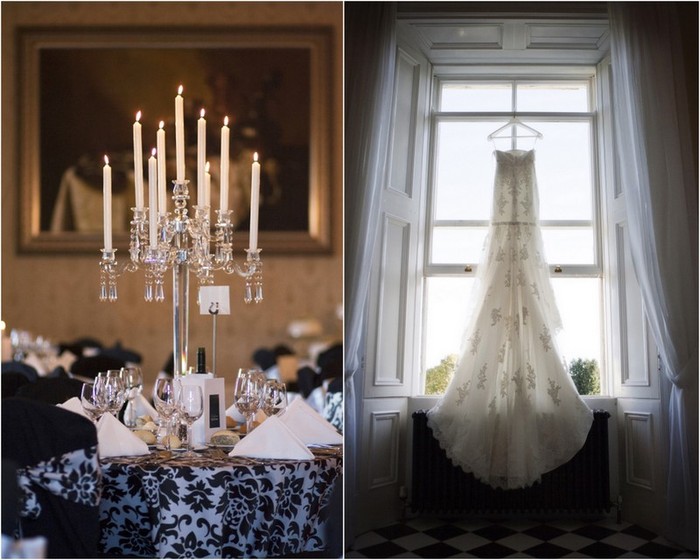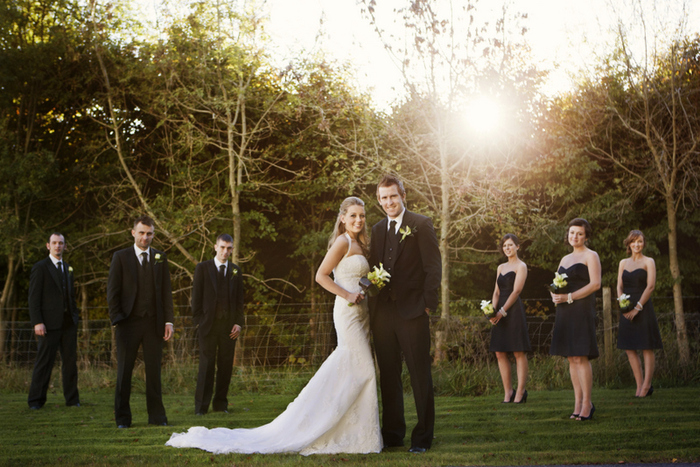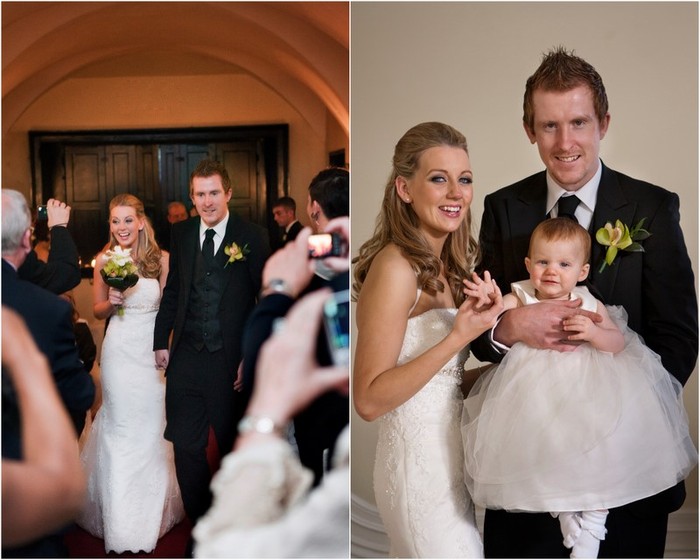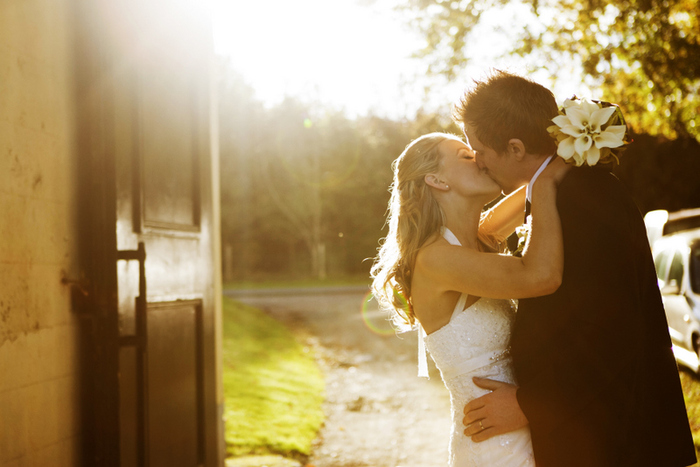 We chose our venue because....
We knew we didn't want to get married in a hotel, we looked at a few and they were beautiful but we wanted something a little different. We looked at manor houses throughout Ireland. The reason we chose Middleton Park House was for the 'wow factor' when you arrive, which is the amazing main staircase in the foyer. Mainly we chose it for the room we held our wedding ceremony in. It was a long narrow room with vaulted ceilings, it looked fantastic on the day filled with candles, and it made the ceremony so personal.
My dress...
I loved my wedding dress! Since we were going with black and white I chose my bridesmaids dresses before I bought mine. The bridesmaids dresses were 50s style and so I wanted to keep with that theme for my dress. My dress was lace from the top down and was a fish tail style it had a ribbon which went from the bodice up and around my neck. I loved my shoes and out photographer got some amazing photos of them too!
Our ceremony...
Our ceremony was very personal. A close member of our family took the first part of the ceremony and my father actually married us which was amazing! Both my brothers played guitar for the ceremony and my maid of honour and my eldest brother, who are both fantastic singers, sang a beautiful version of Bob Dylan's song 'To make you feel my love'. Andrew and I both wrote our own vows which was nerve wracking but so great and made it all very emotional. There was not a dry eye in the room by the time we both finished our vows.
My favourite part of the wedding day...
Kelly: Although the whole day was fantastic there are a few moments that stand out. The first was having our eight month old daughter there as our flower girl, it was so amazing and that she could be part of our day. Also having my father marry us was amazing and I was so proud. The wedding dinner was so much fun along with the speeches! Both our parents announced at the speeches that they had prepared a surprise for us. So after the meal we all headed into the drawing room where they had a large screen set up and played a 20 minute movie showing photographs and videos of Andrew and me throughout our childhood. It was amazing and such a nice surprise.
Andy: I loved the whole day even though it really flew in though my favourite part has to be when Kelly was walking down the aisle. I had been fine all morning, not at all nervous until I had to walk up and stand in front of everyone and the music started. I was so nervous at that point and it just got worse and worse getting closer to Kelly arriving. It was so emotional and I wasn't sure I was going to make it through it but when I saw Kelly I was just so much in awe at how amazing she looked and so proud to be standing there. I will never forget that feeling or that moment in my life.
My advice for other brides...
If anyone offers their services to help in any way take it! And really enjoy the day as it goes so fast.
Flowers: Sheefin Flowers
Hair: Nathalie Gleeson
Make-up: Nicole McEvoy
Linens & candelabras: Gotchacovered.ie
DJ: Sam Stott.