So it's nearly two weeks until one of the biggest weddings of the decade (beside your own, obvs) and we in WeddingsOnline HQ are speculating about every inch of Kate and William's big day. Today it's been all about the bouquet.
A Royal Wedding always has tradition at the heart of it, so with that in mind we see Kate opting for a pale bouquet, comprised of home-grown flowers. However we also think Kate will keep up with modern bridal trends for her day, so she might go with a very simple but romantic bloom, elegantly tied and with little or no extra detail. The most perfect flowers for this look are peonies and hydrangeas, which look infinately feminine and are a great look if you want something softer than a rose. We also think Kate will stay away from cascading flowers, so that she compliments, but doesn't take away from her dress (which we think will be a lot more demure than Diana's)
Lily-of-the-valley may also make an appearance in the wedding flowers, Camilla Parker Bowles used this along with primrose in her dainty bouquet, and the flower was also famously held by one Grace Kelly, queen of bridal style, on her wedding day in 1956.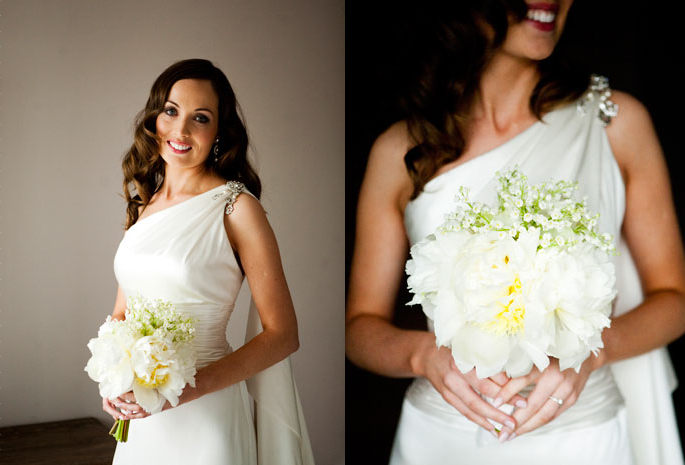 Hydrangeas & lily of the valley bouquet. The French Touch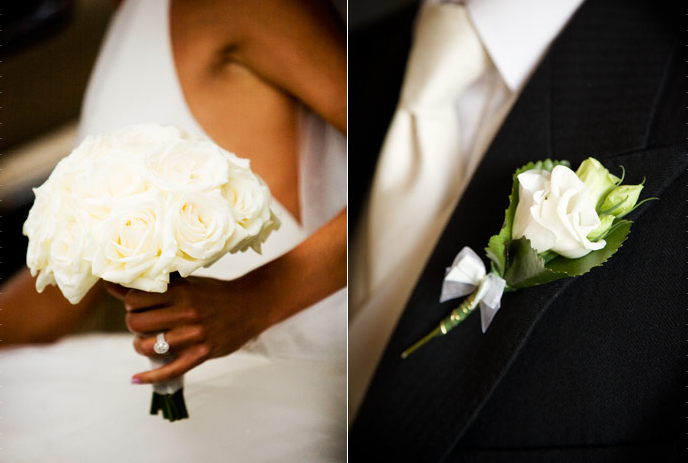 Left: White roses, Right: Rose buttonhole, The French Touch

There's speculation that Fairtrade white roses from Kenya will be included, as that was where William popped the question while they were on holiday together!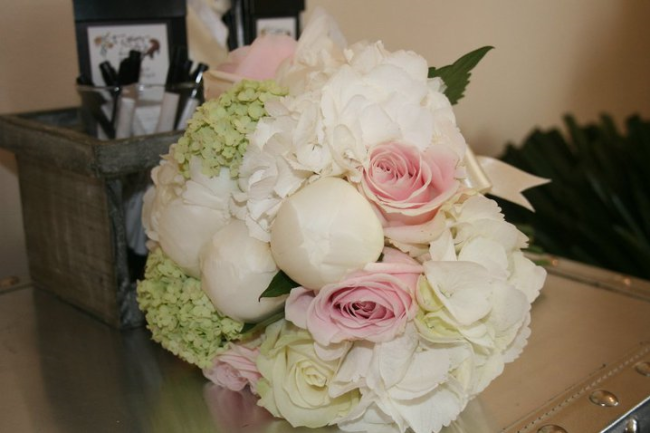 Tiger Lily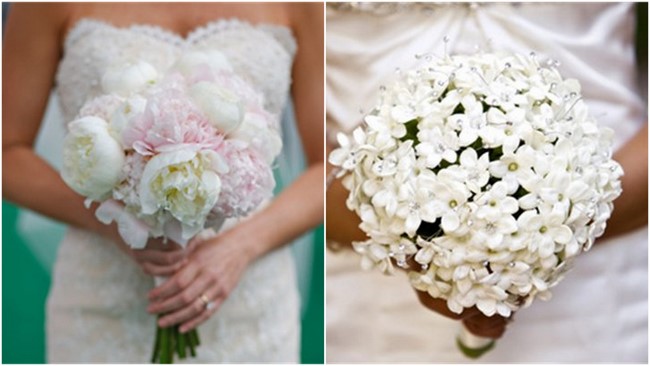 Left: Pale pink & cream peonies, Right: Stephanotis, Flowers by Maria Svejdar
Princess Diana's bouquet was made up of stephanotis and gardinias, among other flowers, and also included a sprig of Myrtle, which is a royal wedding tradition dating back to the time of Queen Victoria.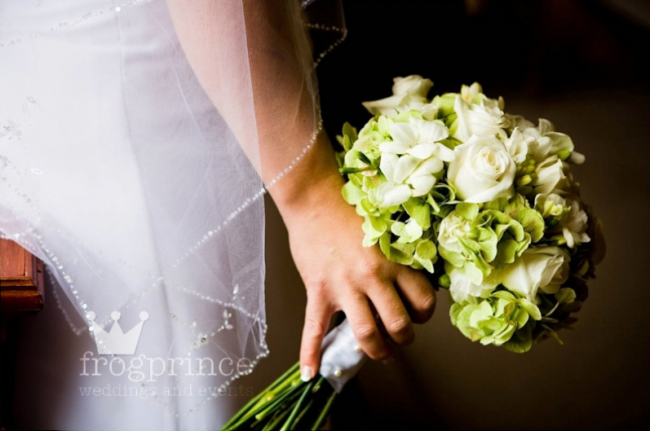 Frog Prince Weddings & Events
The Royal Maids
This is possibly where Kate can use some colour in her bridal wear without ruffling too many feathers! We've speculated that she may go for blue for her bridesmaids, to match the engagement ring that's made such a splash in the wedding world.

The French Touch