Exotic Hats, Headpieces and Fascinators now for rental in Ireland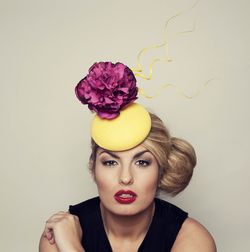 A new trend has emerged in exotic 'fascinators' the very latest in wedding hat chic as a direct result of the recent Royal Wedding. The big British day out created an unexpected boost for Irish based online dress rental company Secretchic who have just launched a wide range of exotic wedding hats for rental from as little as €20 to €59 for two days plus postage.
Their new range of headpieces from up and coming Irish Milliners are available in different shapes, sizes, materials and colours. Renting is easy. You simply browse, choose and pay online or order by phone 01 8168004 or email [email protected]
The hat is then carefully wrapped, sent out in its own hat box by special postal delivery. You then simply return it in the pre-paid post hat box after two days. Longer rental periods are also available on request and for those who want to try on the headpiece or hat first it can be sent on loan for a cost of €5.99 each way before committing to a rental period.
For more information contact Mary McGovern, McGovern PR Dublin. Email [email protected] or phone tel 01 816 8001/ 087 988 70 58.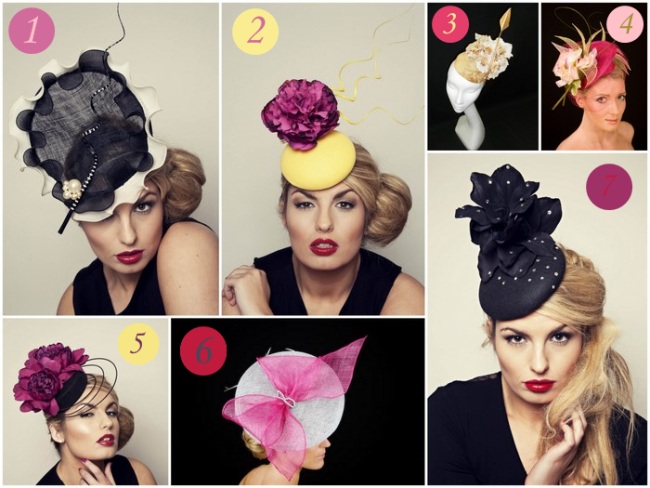 Here are some pieces available from Edel Ramberg, Suzie Mahony and Jennifer Wrynne:
Samhiah rents @ €34.80. Sinnamy curved disc with pearl bead embellishment and striped curled quill.
Butterwurs rents @ €43.60. Pink fabric flower with yellow quills curled on a blocked felt base.
Jennifer Wrynne rents @ €30. Gold velvet and beads
Suzie Mahony rents @ €49. Summer Blossom. Pink straw bases trimmed with flower, quills and rolled straw detail. Netting all around the front to complete the look.
Sarracencia rents @ €34.80. Double pink silk flower bunch with black Swarovski crystals on a large black wool base with wire swirls.
Suzie Mahony [email protected] €56. Pink bow, stunning silver disk to the side the large pink bow detail, behind the disk is trimmed with feathers and rolled straws in both silver and pink.
Autumn Rain rents @ €29. Black rose embellished with clear Swarovski crystals on a blocked felt base.
Hat Style Tips
Irrespective of the style, fascinators should be worn to the front or to the side of the head. Depending on your hairstyle they can also be worn towards the back if your hair is piled up.
When choosing a hat make sure you have bought your outfit first.
Always choose the style based on the shape of your face.
A round face should choose a hat with a high crown and wider brim or a fascinator tilted forwards and to the side with a tall feature.
Those with a heart shape face or oval face are very lucky because they can wear any shape, any size with any feature.
Women with a long face look better in small neat pieces or fascinators with features fanning out from the face or, alternatively, can carry off a wide brim hat.
If you have a small face never wear a very large hat. Fascinators works better.
If you have a large face avoid small head hugging hats or fascinators.
Opt for bold colours if wearing a wide brimmed hat that contrast with your outfit rather than matching 
If you have a pale complexion opt for warm flattering colours such as peach or shades of green.