Rachel and Mark's stunning summer garden party wedding in Ballinacurra House.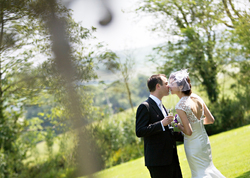 Wedding Date: June 3rd 2011
Wedding location: St Patricks church Knockavilla, Co. Cork followed by reception in Ballinacurra House, Kinsale, Co. Cork.
Photographer: Brian Terry, www.brianterry.ie
We met...Through friends on a night out in London in 2002. It was a "less than subtle" set up by our friends Matt and Lucy.
First impressions...He had potential!
Our proposal...We went for four days skiing in the beautiful setting of Adelboden in the Swiss Alps. Mark went down on one knee and produced a beautiful platanium diamond solitare that he had purchased 6 weeks earlier on business trip to Boston. The scenery (including the ring!) was spectacular. After first removing my ski goggles I of course said yes!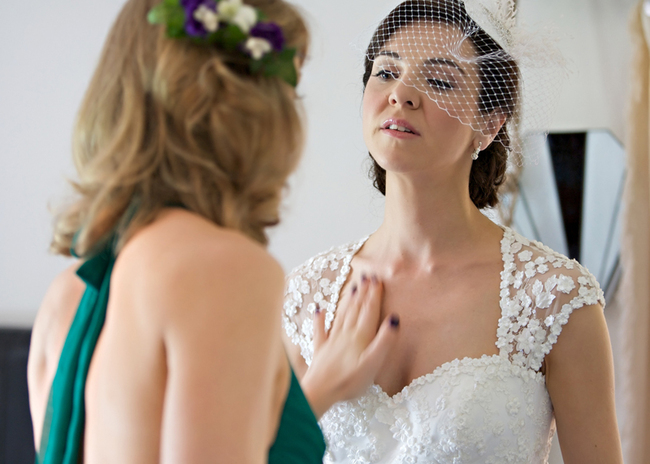 My favourite part of the wedding day...Getting ready in the morning, we were all staying at Ballinacurra house and my hair and make-up people came to the house. As I was getting ready I could hear all the other guests milling around in the grounds of the house getting ready. I even got a few sneaky peeks at the groom out the window as he left in the car to cheers from our guests. This part of the day and the cermony were very special. If I could one bit again it would definitly be the cermony.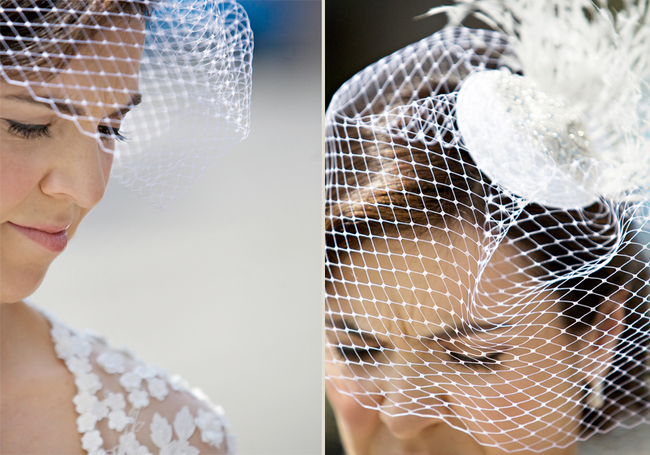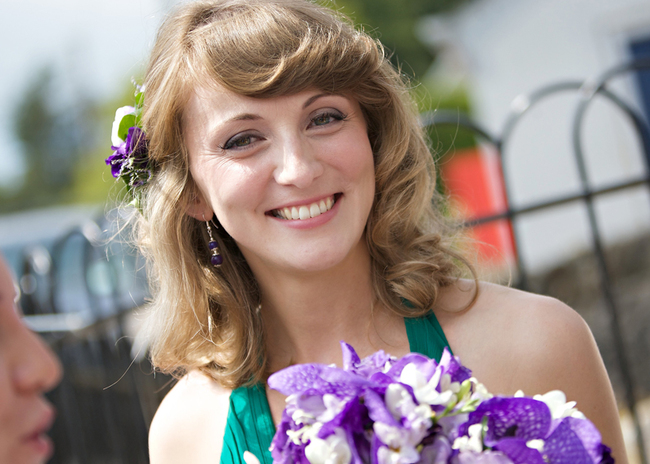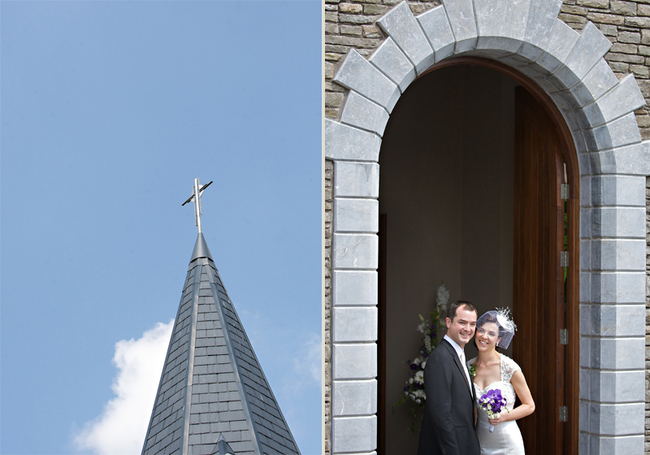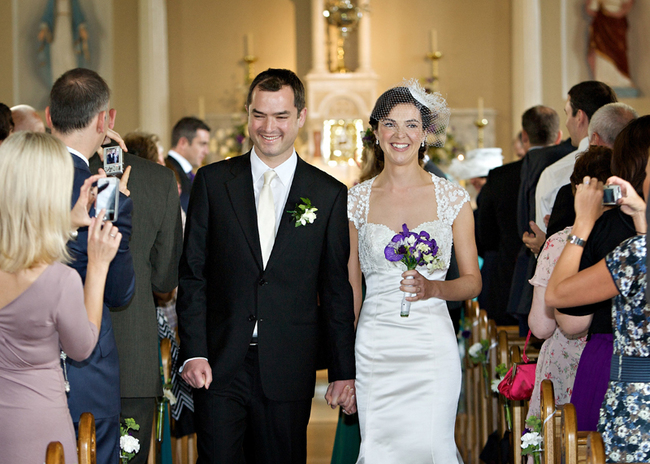 My dress...My dress was a custom made Kathy de Stafford design that combined features from two dresses that were available in her shop on Exchequer Street in Dublin.
Our ceremony...Was in a beautiful little church in a small parish called Knockavilla Co. Cork.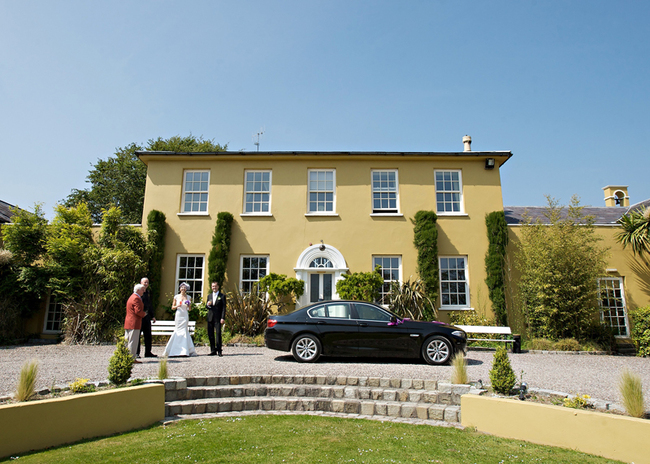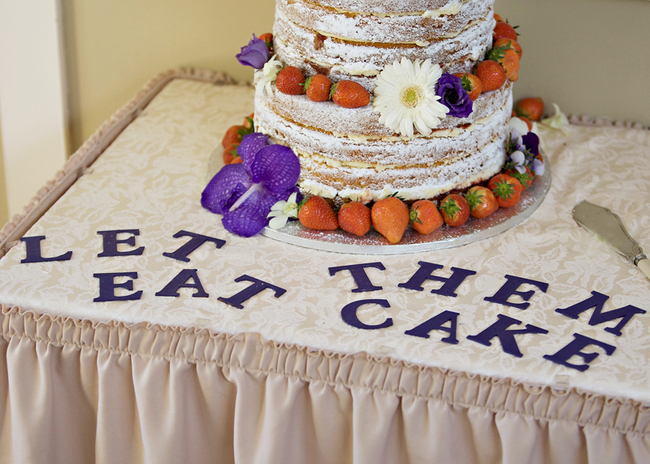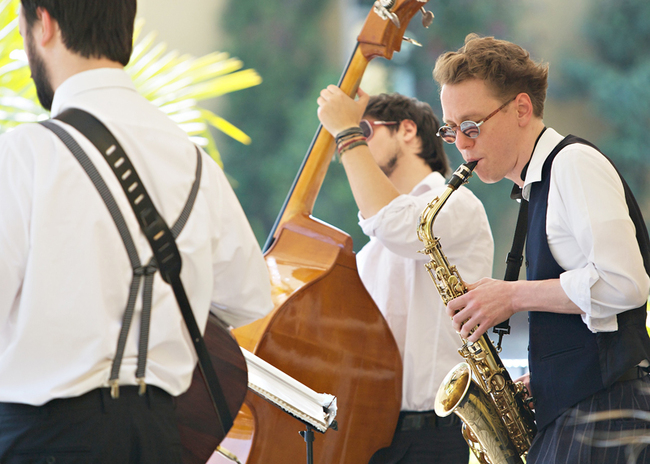 Our wedding theme/colours...Our wedding was a summer garden party. Thankfully the weather cooperated in a way we could not have expected. Our colours were purple and green.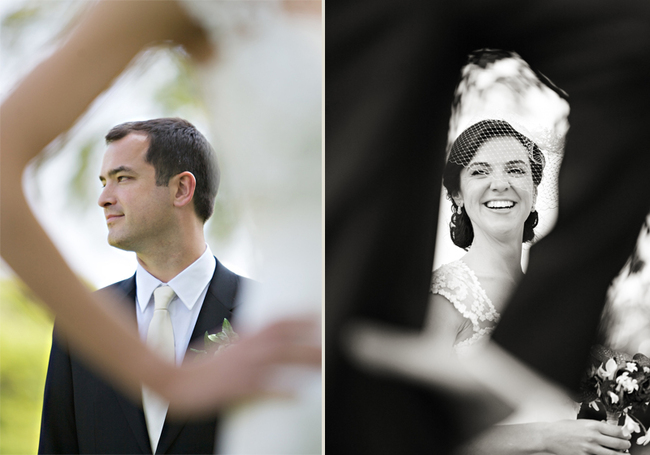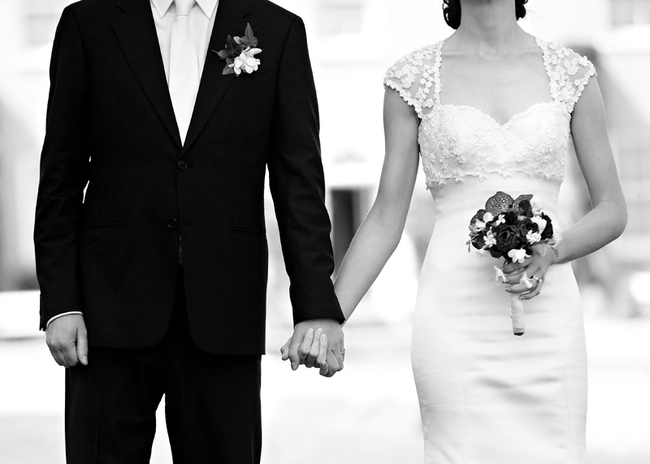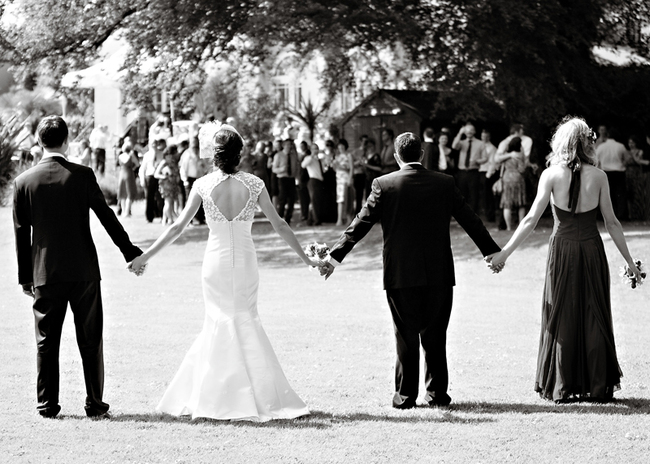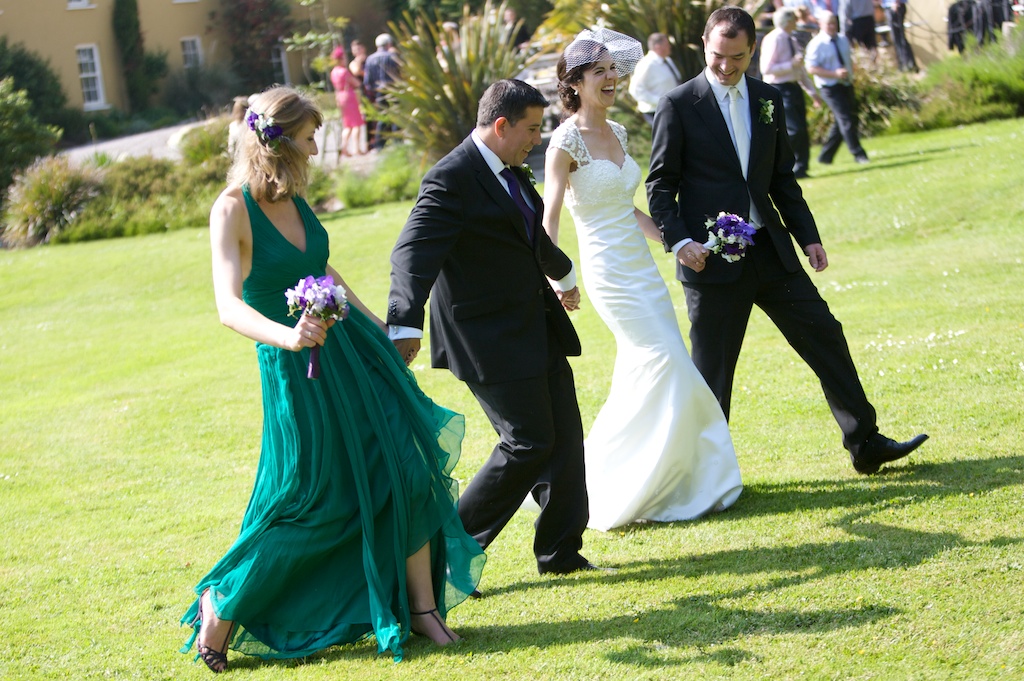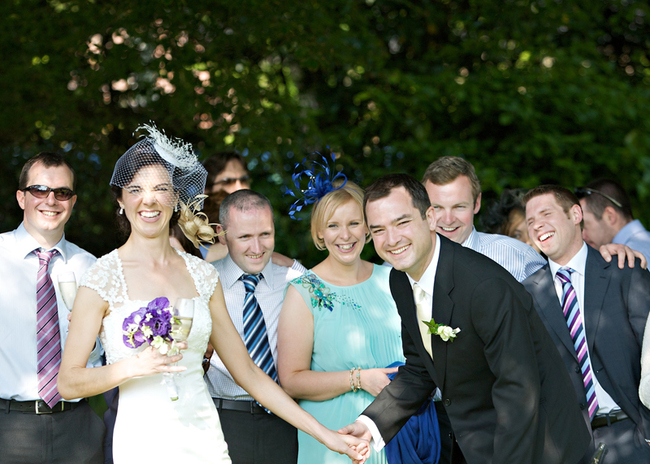 My piece of advice for other brides...If you can, don't worry about the cost or the time it takes to do something, or how difficult it is going to be to achieve something. In the build up to the wedding you worry about all these  details but after the event you are glad you put in the effort. It is one day in a whole lifetime so make the absolute most of it.
Photographer: [email protected]; www.brianterry.ie; 087 910 6909 
Cake: Sue Cummins
Head piece: Matt Doody Powerscourt, Dublin
Dress: Kathy De Stafford
Hair: Powder Room Girls
Flowers: My aunt Eileen Riordan!
Groom Suit: Brown Thomas
Bridesmaid dress: BCBG Maxzaria on eBay
Cocktail band: The Darktown Strutters
Related Content