DIY details, delectable desserts and a dress to die for...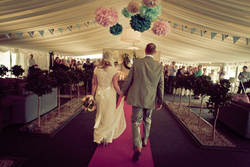 Wedding Date: 4th June 2011
Wedding location: Coolbawn Quay
Photographer: David McClelland, http://www.davidmcclelland-photography.com
We met...We kind of knew each other when we were teenagers but I guess you would say that we met properly five years ago. Dave was playing a match down in the rugby club and I went with a friend to watch. After the match Dave and I recognised each other and got chatting. He denies it but he then chased me for a couple of months before I eventually succumbed to his charms and went out with him on a date. I was pretty much hooked after that.
First impressions...I thought "I know him, he's that crazy guy", and he thought "I know her, she's that messer kid".
Our proposal...It happened last August when we were island-hopping in Belize. We were lying out under the stars on a rickety old dock one evening, waves were lapping and dodgy reggae music drifted over to us from the beach-front bars. Dave caught me utterly by surprise and popped the question, I didn't believe he was serious until he produced a $50 ring he had bought from a stall a few days previously. I said yes of course but only when I realised that he wasn't joking!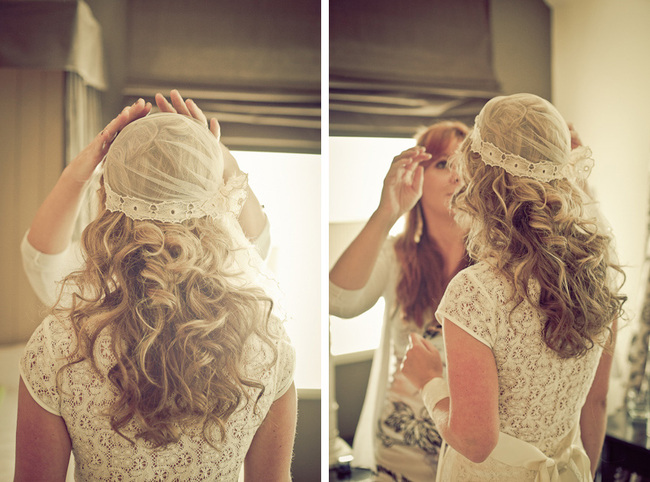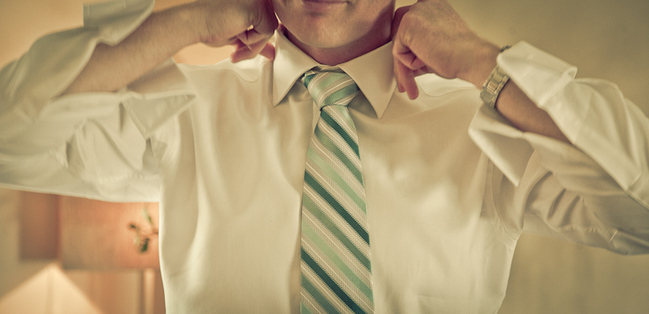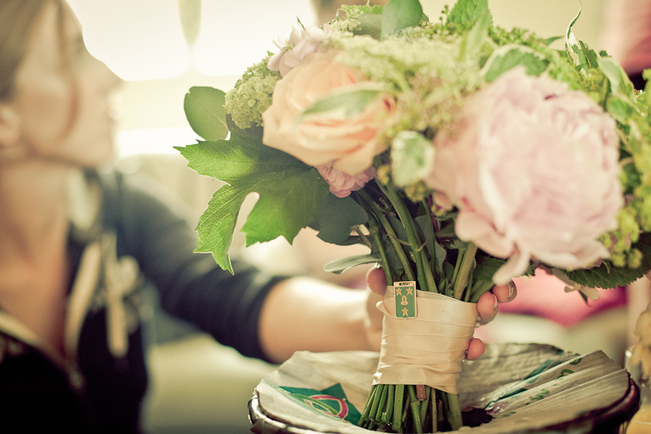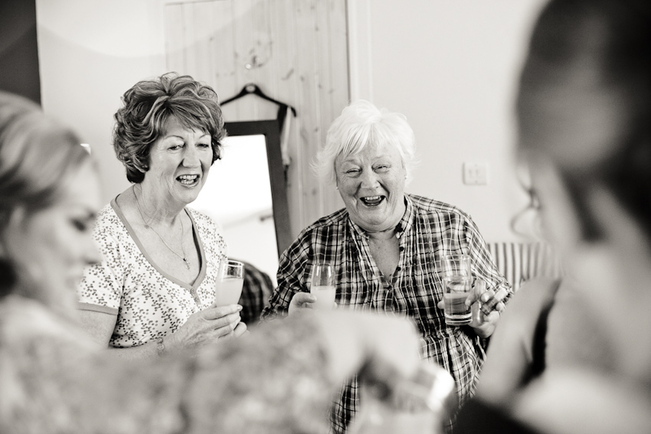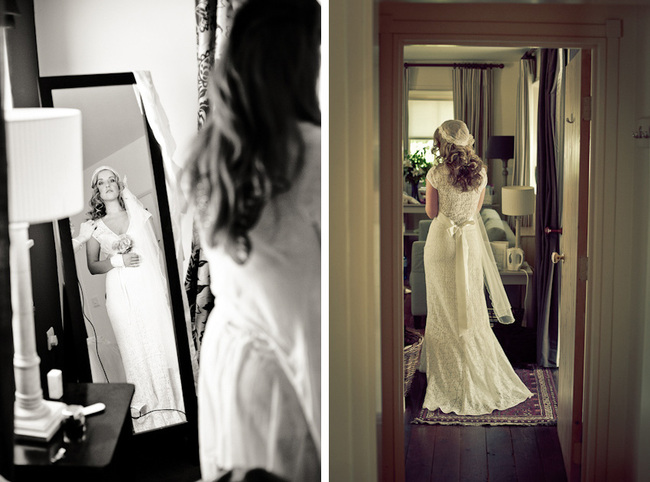 My dress...From the start I knew I wanted something vintage, romantic, bohemian and unique. I only went to one bridal boutique, Myrtle Ivory, and "Yolanda" by Claire Pettibone was the second dress I tried on. The bridal cap was also from Myrtle Ivory and finished the look off perfectly. The look was part Mucha's ladies, part Great Gatsby and I loved it.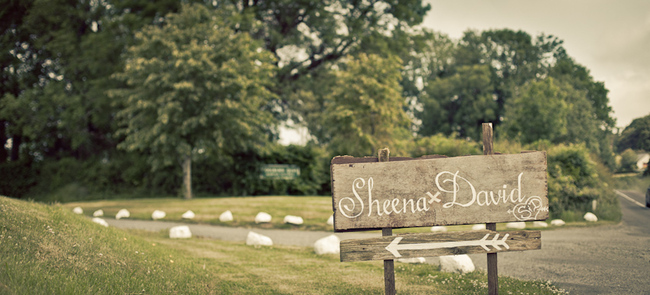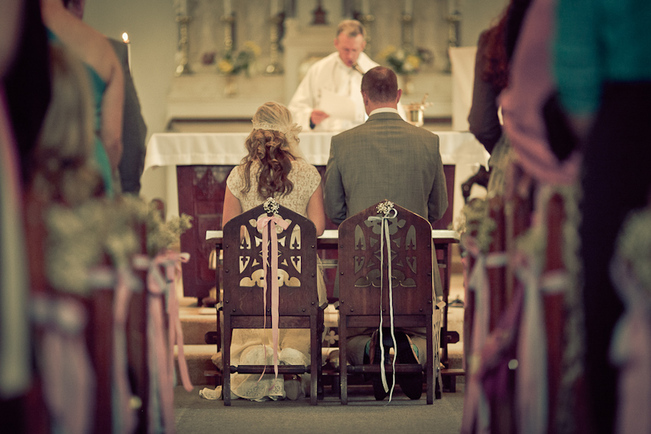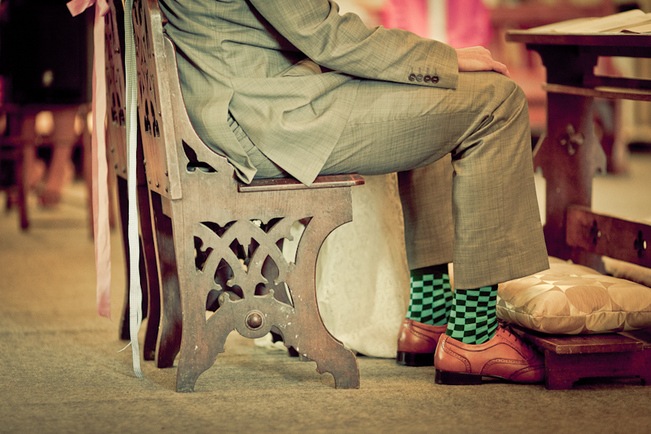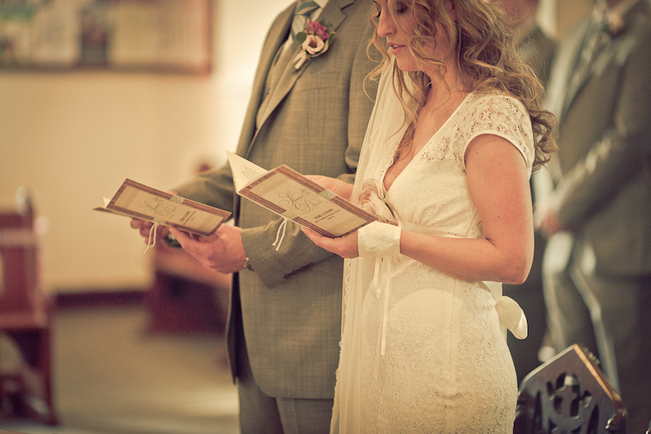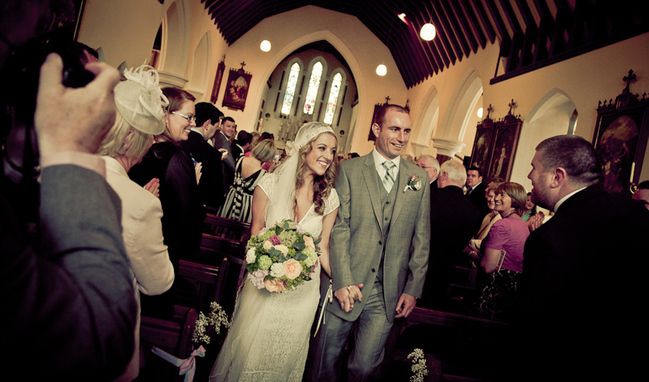 Our ceremony...We were married in Terryglass Church, Co Tipperary. It was important to us both that we made the ceremony personal, we found we could do this through the decor and music. I walked up the aisle to a piano score of Elbow's "One Day Like This", and our very talented friend Louise of Wave Acoustic Duo was fabulous singing songs like Eva Cassidy's "At Last", Florence and the Machine's "You've Got the Love", Israel Kamakawiwo'ole's "Somewhere Over the Rainbow" and the Beatles "Here Comes the Sun". We tied pink and blue gingham ribbons to the pew ends and our stunning bouquets and flower arrangements were by Stephanie at The French Touch.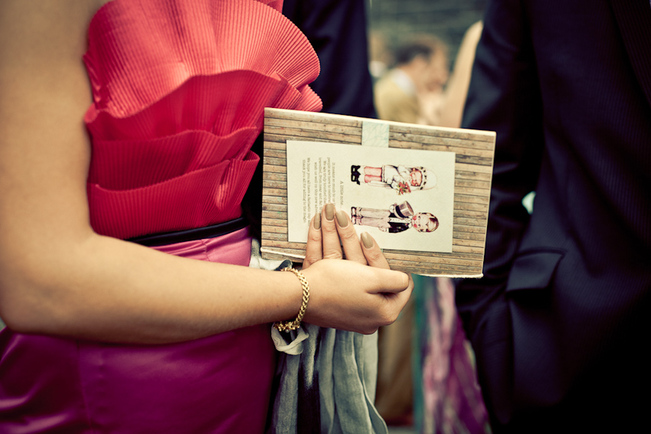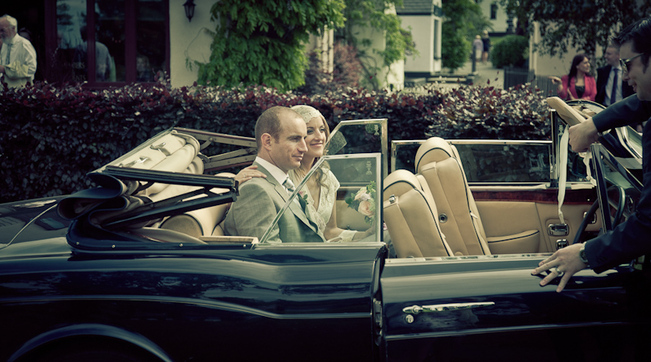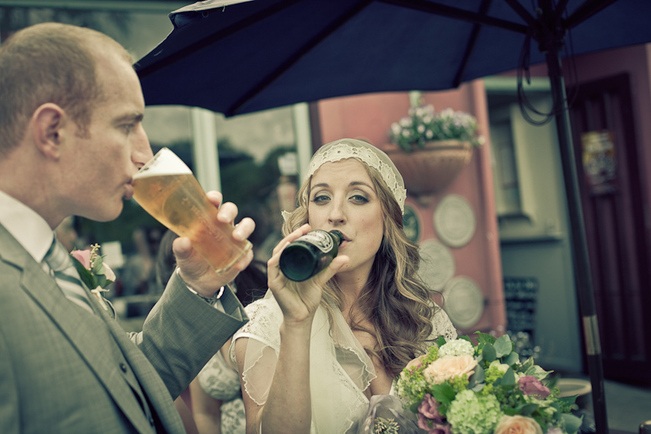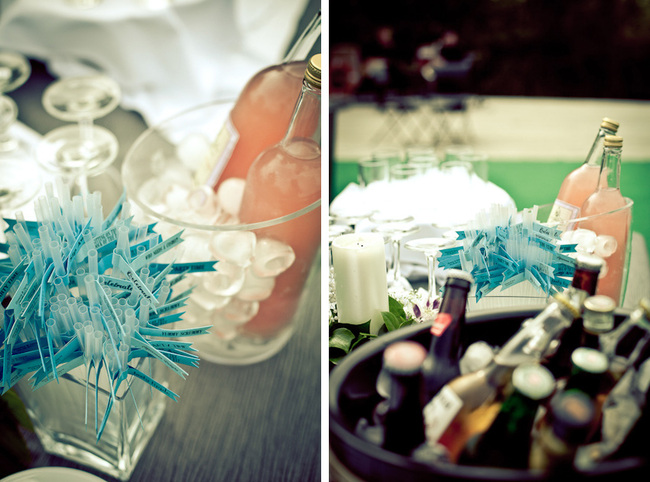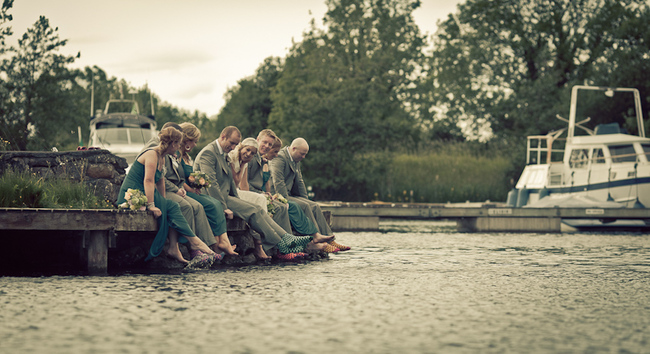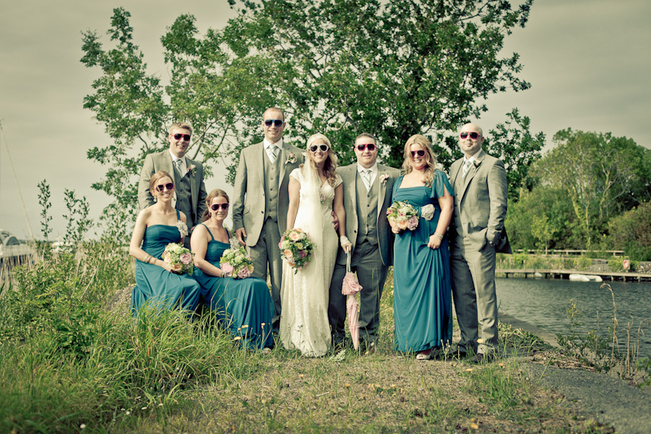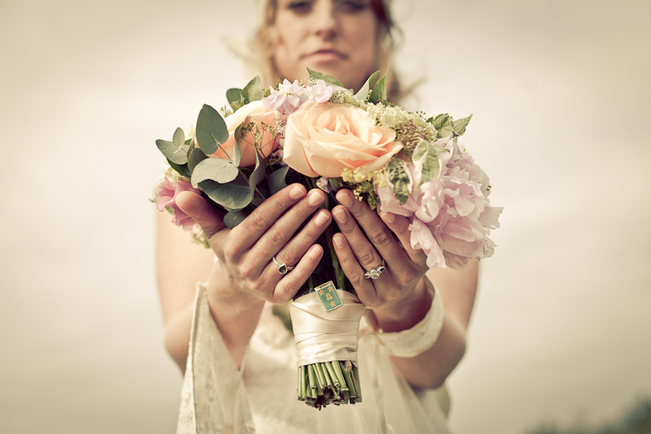 Our wedding theme/colours...I guess retrospectively you would call our wedding Vintage DIY but that wasn't a conscious decision. We absolutely didn't want to be penned in with a strict theme but rather set out to create a day that would reflect our personalities and taste. We wanted to have a day full of colour, creativity and most of all fun. We filled our day with little details that made it our own mostly the wedding stationary and decor styling. We put our stamp on everything: the hand-painted entrance sign; the bunting and pom-poms; the origami curtain; the retro sweets on the tables; the little fireman groom and blonde bride cake topper; the sunglasses for the bridal party; the groomsmen's silly socks; the photo booth; the place-settings, table-names, the mass booklets; the dessert buffet table... the list goes on and on but these details added so much to our day.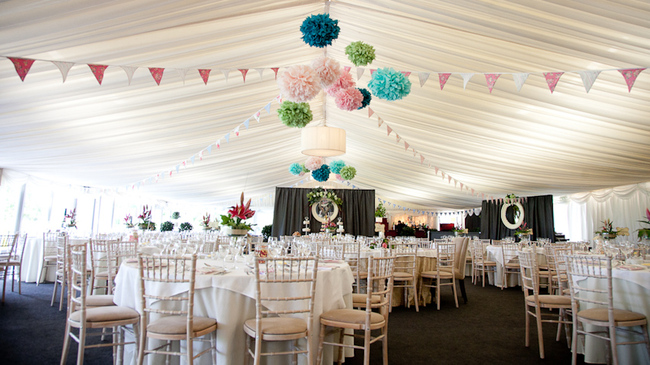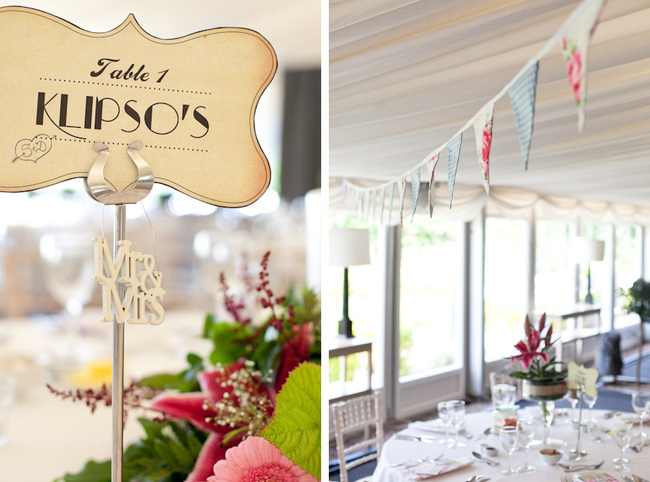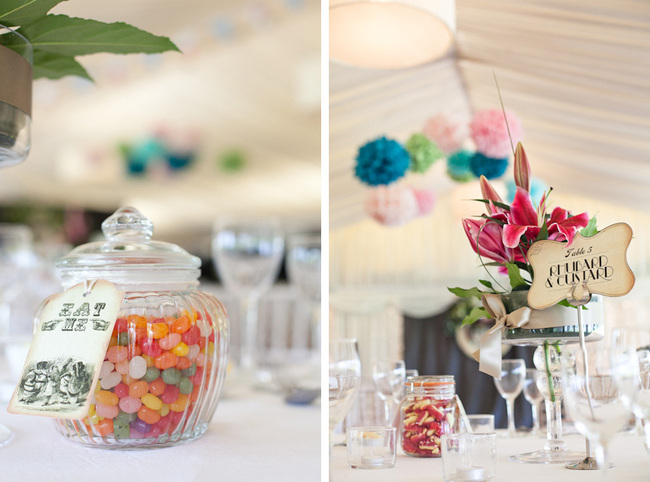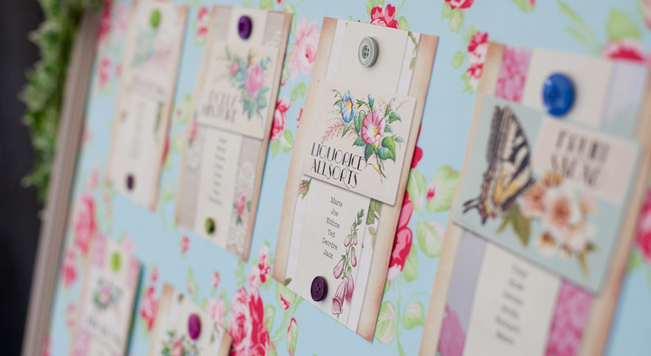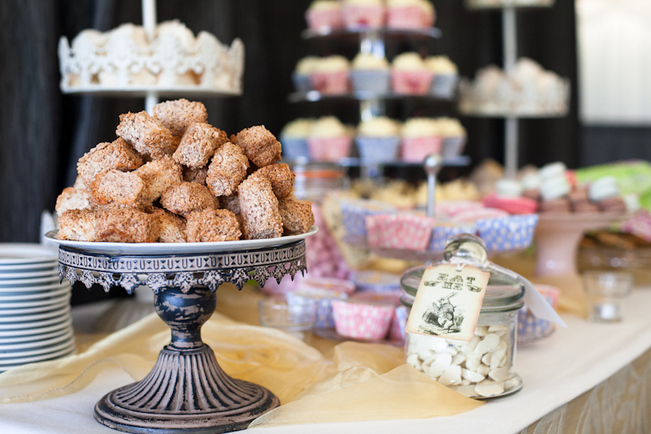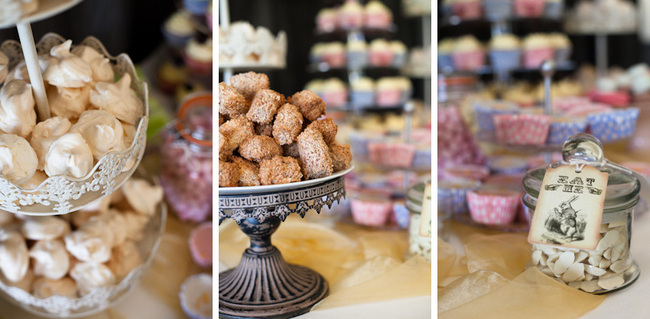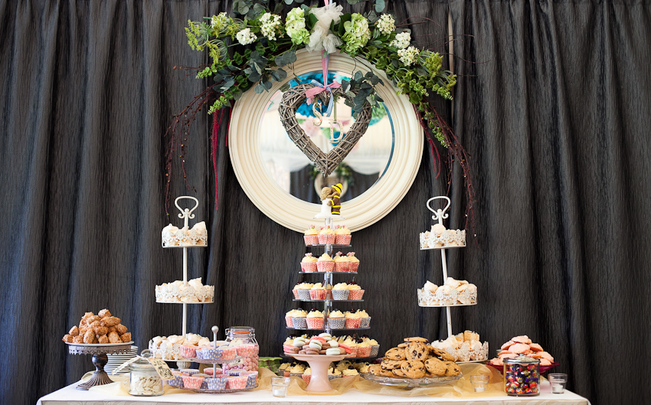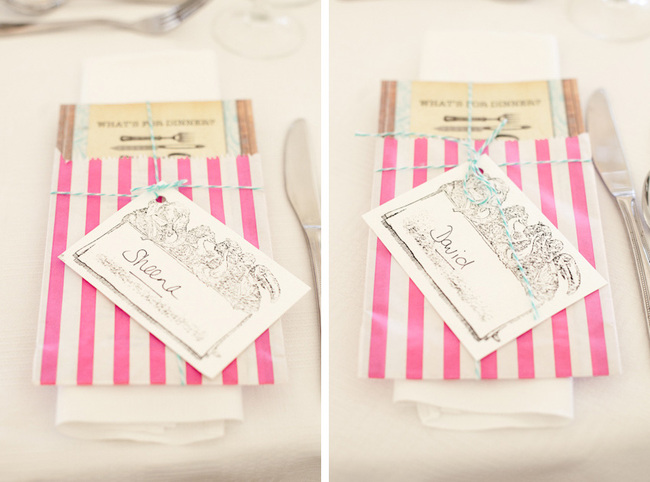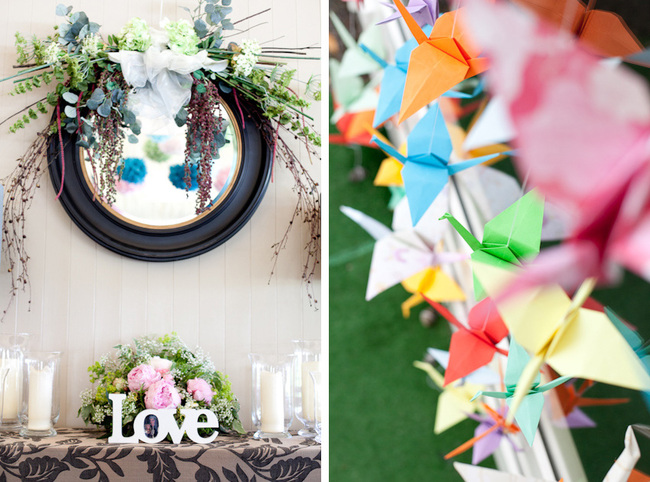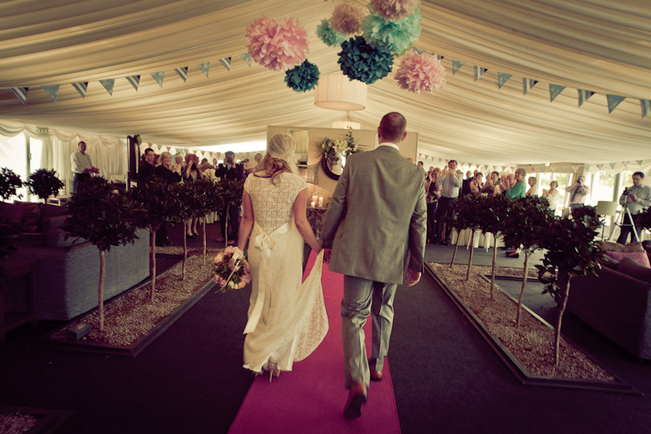 My favourite part of the wedding day...I honestly loved every minute of our wedding day but the highlight has to be when I was walking up the aisle and Dave turned to see me. I was so nervous about that part of the day, much more than the actual getting married part! The thought of all those eyes on me filled me with dread. I walked in clutching my Dad's arm, trying to lift my head so that I wasn't staring at the ground. It's soppy, I know, but when Dave swung around I remember thinking "There he is, it's all going to be okay, we're going to do this and I can't wait to marry him" and all the fear just fell away.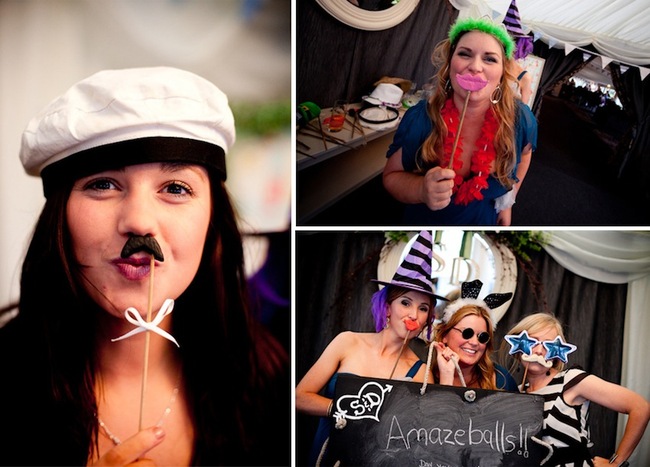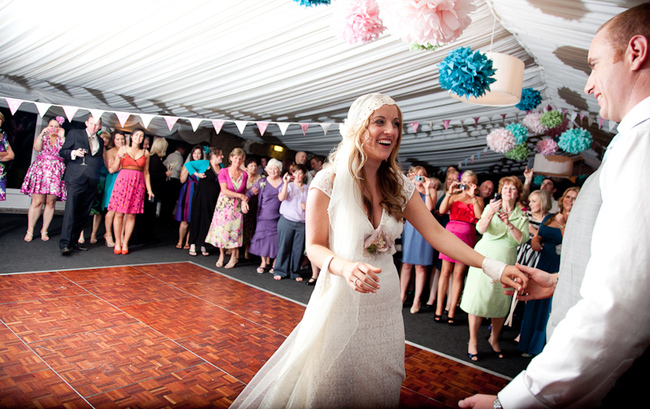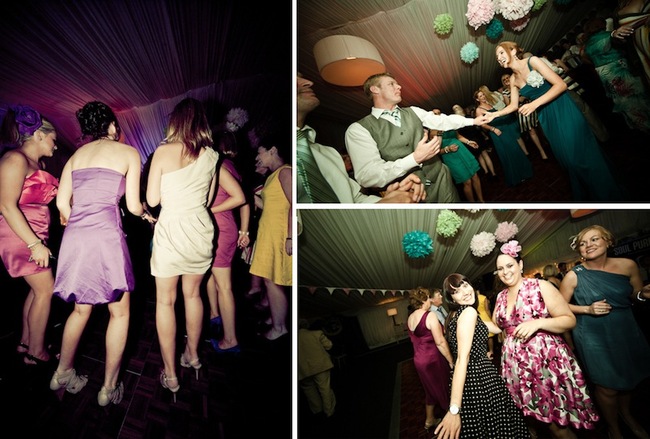 My piece of advice for other brides...Be yourselves and make it your own. It is the one day in your life where you can surround yourself with the people you love and the things that you love. So do it! Be creative with your wedding stationary and the inexpensive little touches, it's these details that will tell your story.
Other suppliers...

Bespoke stationary and event styling : Fancies & Frills; www.fanciesandfrills.com
Flowers : The French Touch ; www.thefrenchtouch.ie
Dress and headpiece : Myrtle Ivory ; www.myrtleivory.com
Bridesmaids dresses : Julien, St Stephen's Green Shopping Centre
Groomsmen's ties : www.thetiebar.com
Groomsmen's socks : Debenhams
Cupcakes : Buttercup Pantry ; www.buttercuppantry.com
Other desserts : The Butlers Pantry ; www.thebutlerspantry.ie
Church Music : Wave Acoustic Duo ; www.wave-acousticduo.com
Band : Soul Purpose ; www.soulpurpose.ie

Click on the supplier you would like to find for your wedding:
For VENUES click HERE
For FLOWERS click HERE
For DRESSES click HERE
For DECOR HIRE and EVENT STYLING click HERE
For CEREMONY MUSIC click HERE
Related Content