Brooch bouquets, stripy socks, a purple dress and a sprinkle of mushrooms –the perfect recipe for a very unique wedding filled with colour and wonder!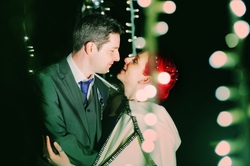 Barbara and John married in Kippure Estate, Wicklow, in March this year in a celebration inspired by the Mad Hatter's Tea party. The ceremony was decorated with vibrant cushions, while the reception took on an entirely different world! China teacups, paper lanterns, colourful fabrics, oversized playing cards and handmade seating plans are all captured beautifully by Phil Voon of Give us a Goo Photography.
A note from Phil
"When I first met Barbara AND John I think I wanted them as clients more so than they wanted me as a photographer. I remember meeting them nearly a year and three months ago and when Barbara told me about her plans for an outdoor wedding, a purple dress, converse shoes, Celtic wedding ceremony and a bonfire, well, I couldn't wait to jump on board their ship and set sail."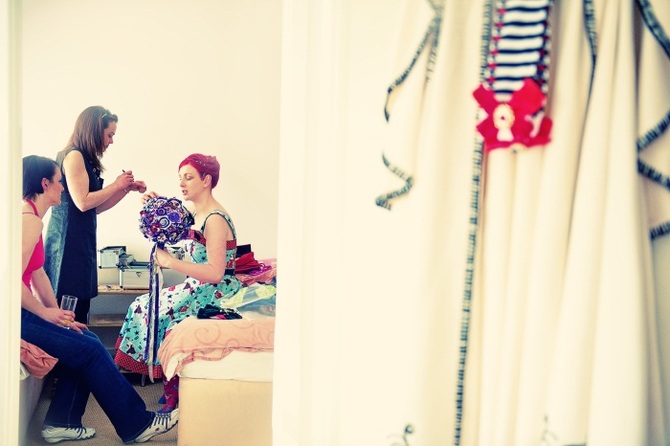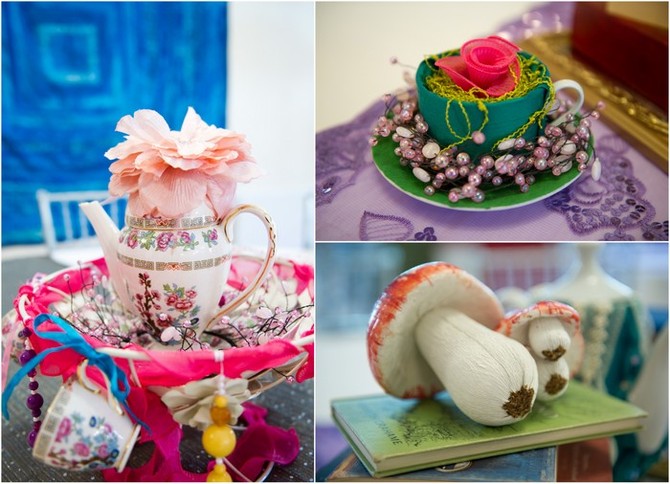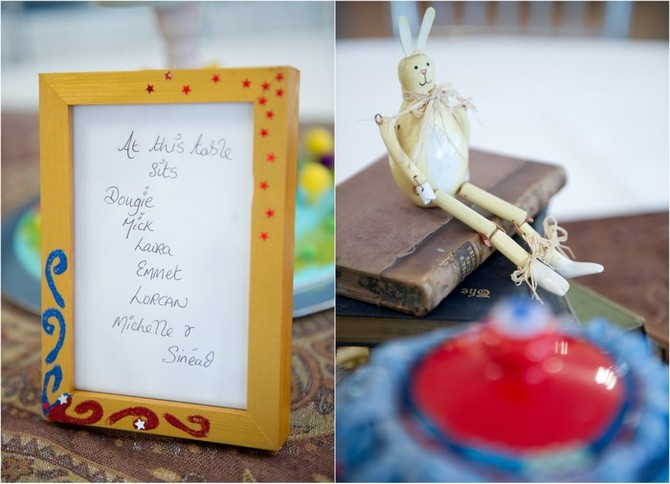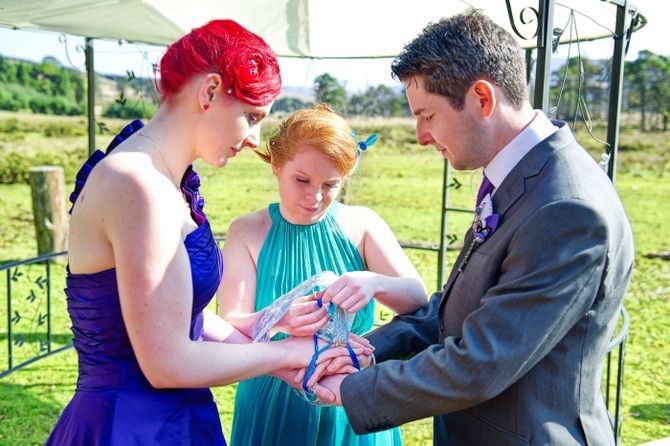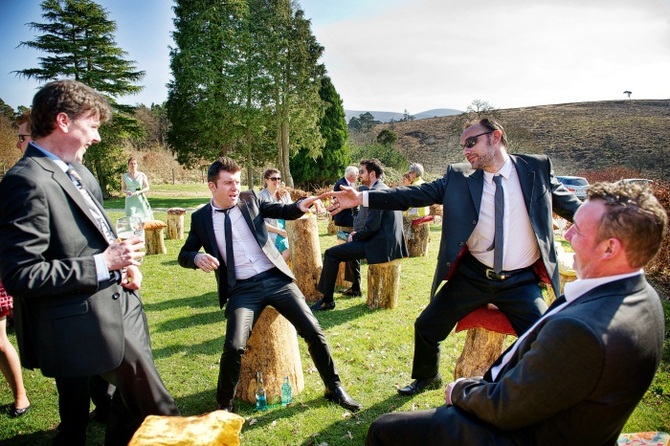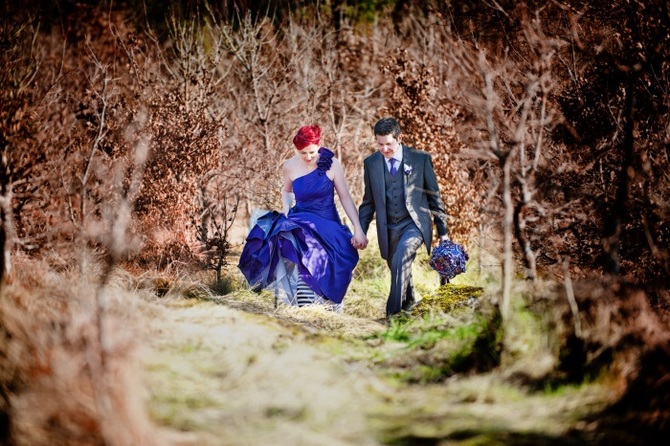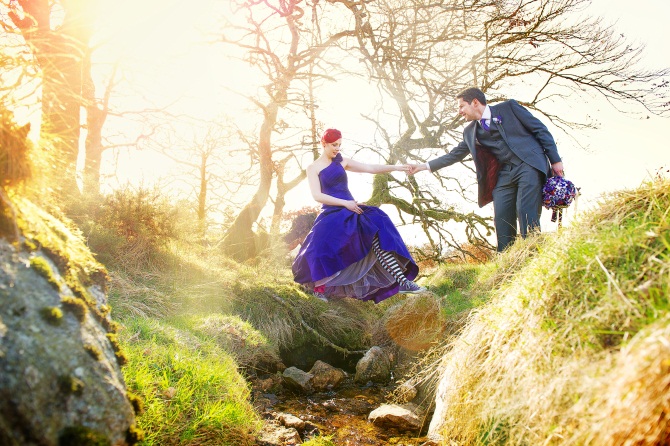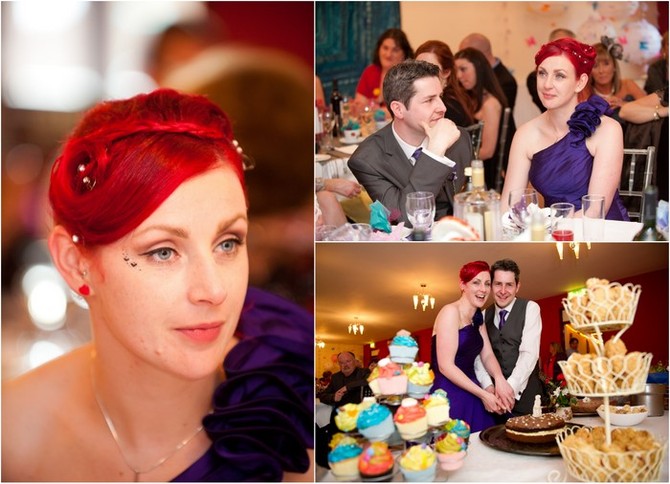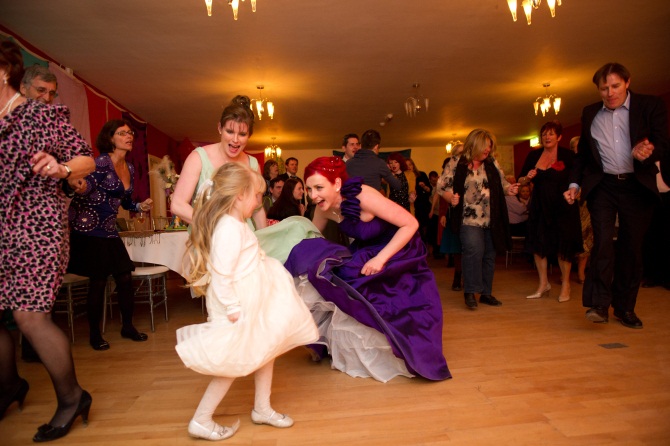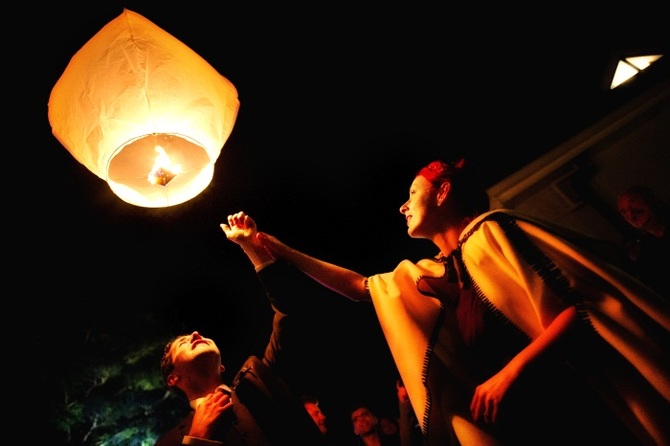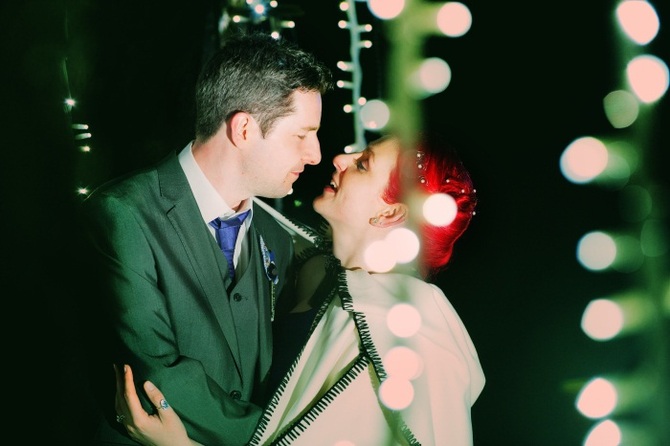 A note from Barbara & John
"Hi Phil,

Sorry we havent been in touch in a while - our laptop was playing up for a good while and eventually gave up the ghost altogether.  I just wanted to get in touch to let you know we have now managed to borrow my dads laptop and finally see our photos in full. - It took us about 5 hours and a zillion cups of tea (with biscuits,of course!) to go through every one and remember the whole thing in detail - we had a lovely time doing that. Thank you so much for capturing our day in the way that you did. So many times in that 5hours we found ourselves in awe of the images we were looking at - partly at what we had created, and partly at the way that you managed to capture every moment and every emotion on the day.  We are more than delighted with them, and can't thank you enough for the huge effort and dedication you gave us.  You're a wonderful photographer, and I'm thinking magician too, because we didnt know you were even there for the majority of the day, and yet, you managed somehow to be everywhere!  We felt blessed and  very grateful to find somebody who was as talented as you, as lovely to deal with, and so reasonable that we could afford your services - being in the photography world myself, I honestly didnt think we would be able to afford such a good photographer.  We can't thank you enough.  We're both looking forward very much to getting some of the photos printed and put up around the house - and maybe one day we will be able to afford an album and have a whole lot more brought out in print!

Wishing you all the very best in the future - you deserve every good thing that comes your way, you're an example to the rest of the photographers out there.

I hope all is well with your wife & that the pregnancy is going well so far.

Sending warmest regards & sparkles your way,

Barbara & John"

Related Content