Sure there's always time for a game of giant chess on your wedding day, isn't there? A beautiful wedding set against a wonderful Wicklow mountain backdrop, by Fionn McCann of Studio 33 Weddings.
Irene and Jonathan we wed in an ornate church in Kilbride before heading for their reception in Powerscourt Hotel and Gardens.
The atmosphere, romance, and landscape were all captured beautifully by Fionn McCann of Studio 33 Weddings. (And don't even get me started about the dress and lace veil, Irene was clearly born to be a bride!)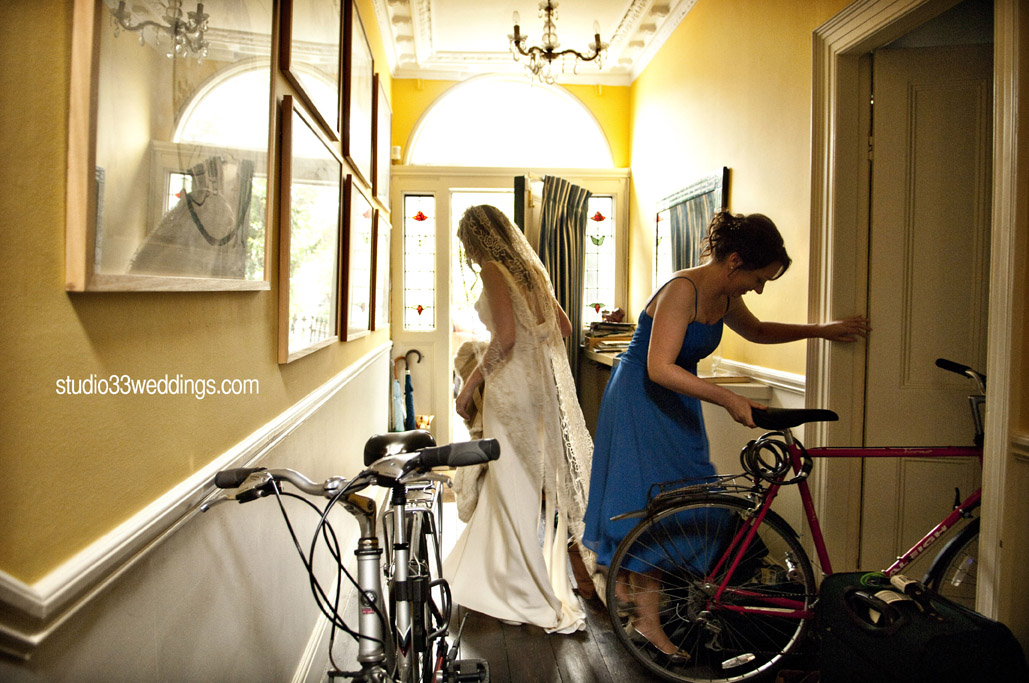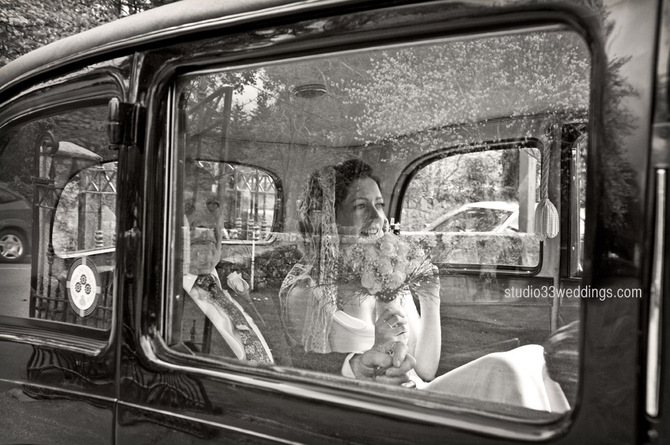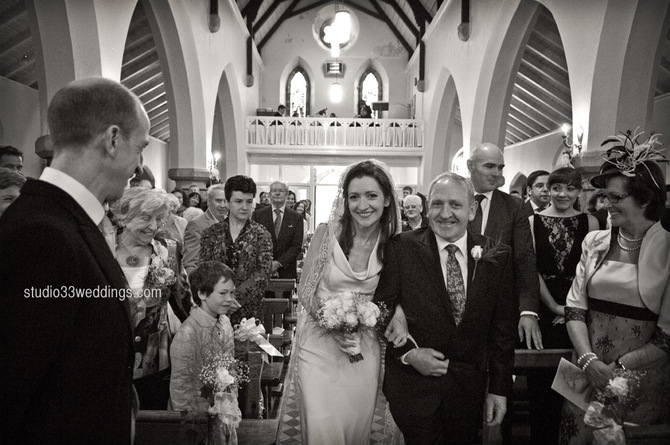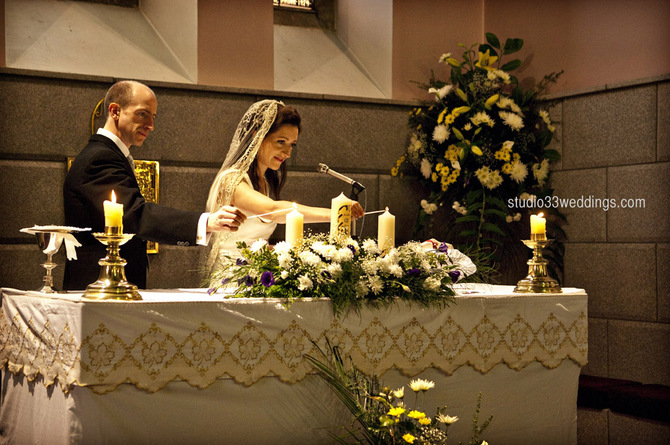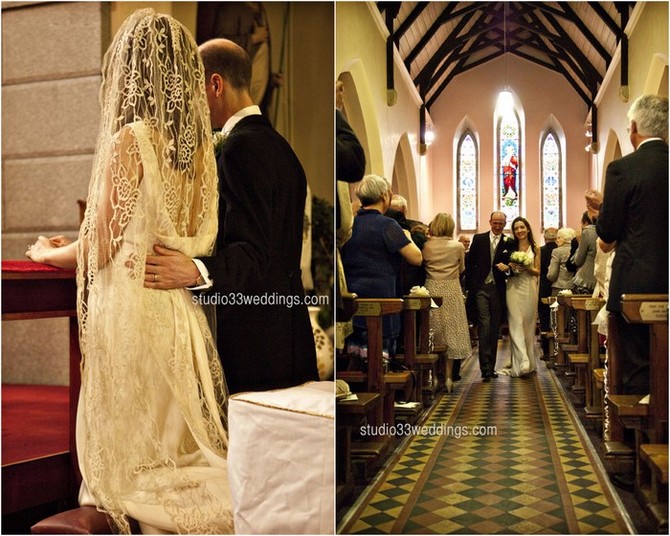 A note from photographer, Fionn McCann:

"Irene and Jonathan's wedding day started in their quirky and stylish home which, rather conveniently for me, is just across the road from my studio in Dublin 8. From there it was off to Wicklow where we dropped into Irene's parents before heading to the church in Kilbride. This is a beautiful church, a venue I'm sure was carefully chosen by Irene's architectural eye!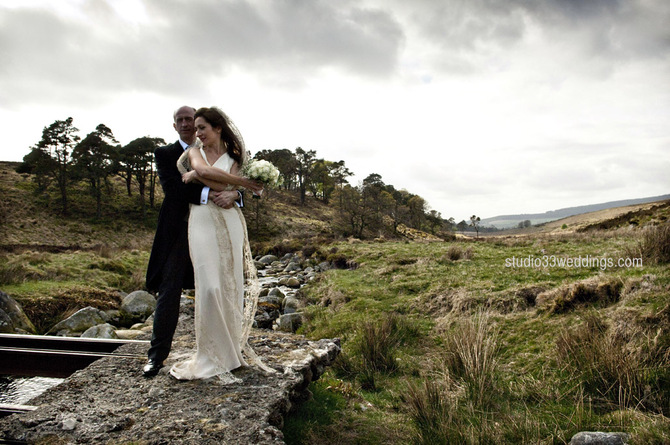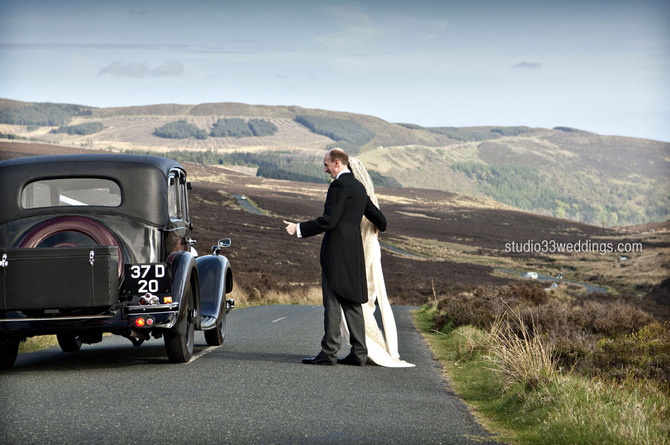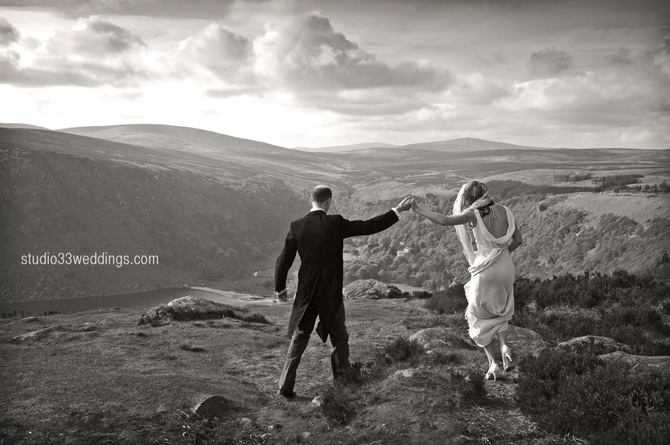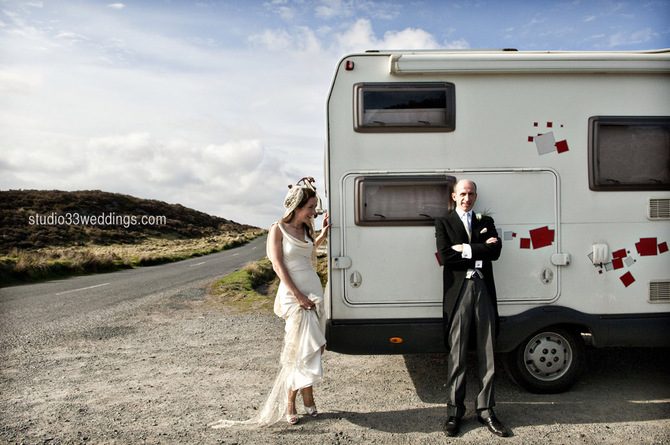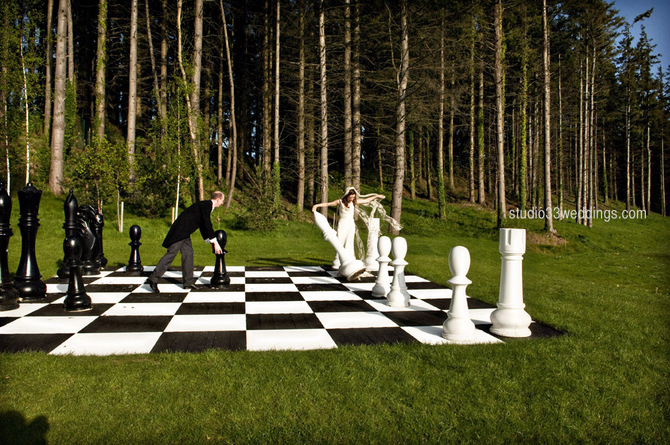 After the ceremony the couple hopped into an 1937 Lanchester and we headed off into the wilds of Wicklow, ending up high above the Guinness Lake. The weather was kind and the couple were sporting and we got some great shots. Then it was on the road again for a lovely drive down to Powerscourt. With both Irene and Jonathan being keen chess players we had to stop for a quick game of giant chess at the Ritz Carlton before finally reaching our destination - the stunning backdrop of Powerscourt House and Gardens. A great day in all with my only disappointment being that I could not stay to hear the band - Prison Love - who are one of my favourites!"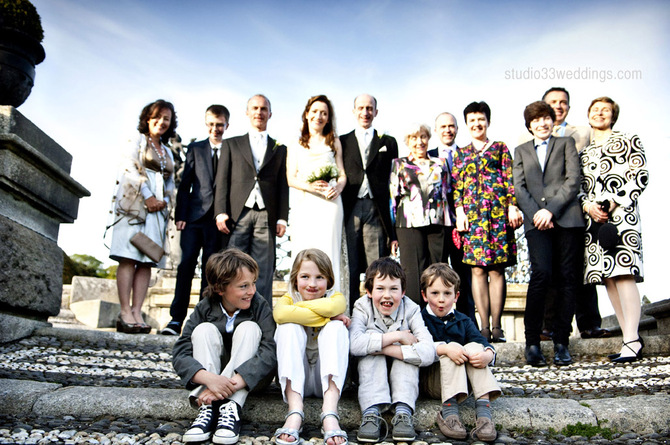 Contact Details
Web: www.studio33weddings.com
Email: [email protected]
Mobile: 087 2525121

Related Content