Randles Court Hotel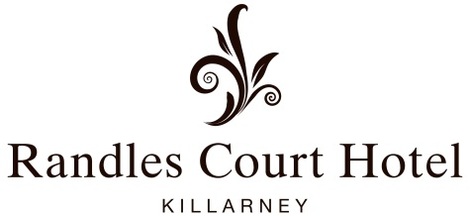 Supplier Details
This romantic Manor House hotel has lent itself to numerous small and intimate weddings and is favoured by several leading wedding planners. If you require that little bit more, rest assured of the personal & best attention from the staff of the Luxury Randles Court Hotel at all times.
Our garden patio with Mountain Views is available for outside drinks receptions and photographs. Perfect for weddings from 20 people up to 140 people, Tom Randles personally oversees all weddings from start to finish.
We are now registred for civil ceremonies.
Welcome to The Randles Court Hotel and thank you for taking time to consider us for your upcoming Wedding.
At The Randles Court Hotel we strive to exceed all our guests needs ensuring that every event is special and unique. Whatever the occasion you can be assured of my personal attention from beginning until end.
The following pages will give you an idea of what we offer but as each occasion is different so too will be your needs. Every wedding is tailor made to your requirements.
If at any stage you require any further information or if you would like to discuss arrangements please contact me personally and I will be delighted to help.
Kind regards,
Tom Randles
General Manager
MENUS
Starters
Crab and Prawn Cakes with Mango and Chive Sauce on Seasonal Salad
Smoked Salmon, Cream Cheese and Spinach Roulade with Capers,
Chive and Lemon Dressing.
Warm Savoury Pancake filled with a Fresh
Atlantic Seafood Ragout
Fantail of Melon served with a Fruit Coulis and Seasonal Berries
Sliced Galantine of Chicken with Savoury Peppers, Nuts & Seasoning
Served with a Red Wine & Port Sauce
Wild Mushrooms & Chicken Goujonettes in a Garlic & Herb Ragout served in a pillow of Puff Pastry
Mediterranean Salad With Toasted Pine Nuts , Calamata Olives, Roasted Red Peppers, Sun Blushed Tomatoes, Parmesan Shavings
Choice of cream soups including Roasted vegetable, Chive & Mushroom,
Potato & Leek, Spicy Tomato & Basil, Courgette & Red Pepper
Choice of Consommé's including Beef, Chicken
A Refreshing Fruit Sorbet

MAINS
House Speciality Medallions of Prime Local Fillet of Beef flamed with
Cognac & Finished with our Black Peppercorn Sauce
Paupiettes of Sole filled with a Light Salmon Mousse & served with a
Lobster & Prawn Bisque
Scrumptious Crispy Duckling served with a Herb stuffing and a
Blood Orange Syrup
Grilled Fillet of Seabass with Juliennes of Leek, Saffron & Pernod Sauce,
Roast Sirloin of Prime Irish Beef served with a Thyme,
Shallot & Bordelaise Red Wine Jus
Breast of Fresh Chicken Pan-fried with A lemon & Thyme Rissotto,
Soya & Honey Jus
Roast Leg & Loin of Kerry Lamb & Rosemary Jus
Poached Darne of Irish Salmon Delicately coated with a Chablis & Prawn
All Main Courses are served with a choice of 2 Vegetables & 2 Potato

Mulled Wine/Summer Punch/Tea or Coffee……………... €6.50 per person
Sparkling Wine…………………………………..… €60.00 per bottle
Champagne…………………………………...……… €85.00 per bottle
With Kir or Fresh Orange………………………… add €3.50 per bottle
Open Bar…………………………………….………… As Consumed
Canapes………………………………………...……..€5.00 per person
MEAL
1 Starter/1 Soup/1 Main/1 Desert/Tea or Coffee………..€54.00 per person
1 Starter/1Soup/2 Main/1 Desert/Tea or Coffee…….…..€57.00 per person
2 Starters/2 Soups/2 Mains/2 Desserts/Tea or Coffee……€59.00 per person
WINE
Selection of House Wines………………………………€25.00 per bottle
There is a wide selection of other wines available from our cellar.
TOAST
Sparkling Wine……………………..……………...….€60.00 per bottle
Champagne………………………………………...….€85.00 per bottle
Drink of Choice…………………………..………………As Consumed
AFTERS
Tea/Coffee Sandwiches, Savouries…………………….€7.00 per person
Afters Buffet……………………….…..……….From €11.50 per person
These prices are applicable until the 31stAugust 2011
Prices are subject to change in line with market conditions and taxation
All prices include VAT @ 13.5%
There is no Service Charge.
There is no charge for a bar exemption.
Special Accommodation rates are available for wedding guests.
A minimum number of guest rooms are required to be booked by guests.
A venue for Civil Ceremonies is available for use @€250.00
Keywords: Hotel Killarney, Hotel Kerry, Wedding Venue Killarney, Wedding Venue Kerry, Randles Court Hotel