Cyril Fox - Video Me Productions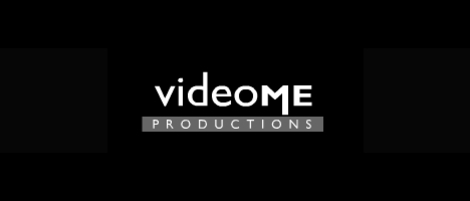 Supplier Details
Video Me are professional wedding video specialists.
See Testimonials below.
Videome was started by Cyril Fox in 1988 and since then, the company has gone on to become one of the most successful and experienced videography companies in the country. Over the years, Videome has built up an enviable reputation, covering the wedding of Ryanair boss, Michael O'Leary and other leading Irish names. The company has also established close relationships with the leading Irish wedding co-ordinators.
Visit our Wedding Video Blog
We-Do Promotion: Your We-Do card entitles you to receive 5 Wedding Dvd's. We also offer 10% discount on Tuesdays & Thursdays.
Testimonials
Cyril we would both like to thank you so much for capturing all the special moments of our Civil Partnership day. We are really pleased with the way the DVD has turned out, it is fantastic! and you captured all the emotional moments which will be so special to us for our lifetime. everything about the DVD is excellent!!!. you were so helpful and supportive on the day & It is something we will treasure forever and are delighted that we chose you to capture our day. At this stage we have watched it several times and we dont seem to be tiring of it, our friends and family have been so highly complimentary of how prefessional it is, but for us it was how you were on the day pleasant, professional and so down to earth, Thank you so much for the great job you did! 10 out of 10


Michael & Kenneth

Hi Cyril,
I love the footage you sent of the video. It was fantastic. Thank you so so much. I am so excited about seeing the whole thing now. we are so delighted to have chosen you as our videotographer and will certainly be recommending you to any of our friends who are getting married.
Thanks again

Myself Alan would like to thank you Cyril for capturing our special day just perfectly. You were professional, easy going a pleasure to work with. We loved our wedding dvd, it was amazing to watch our special day back. There were beautiful moments funny moments, you got it all. Thank you so much.

Cyril, Derek I would just like to thank you so much for our DVD, it is fantastic! We never noticed the camera was on us all day and we felt very relaxed. The day goes by so fast and it is great to look back over the DVD and see something else we missed first time round or something we hadn't noticed on the day. You've captured it all so effortlessly. Cyril, you were totally professional and it was very reassuring to have you there on the day capturing all the special moments of our wedding day. We can't thank you enough.

On Behalf of Frazer and myself, I would just like to thank you so much for capturing all the special moments of our wedding day. We are extremely pleased with the way the DVD has turned out, it is fantastic! and the sound and quality is excellent. It is something we will treasure forever and are delighted that we chose you to capture our day. We have watched it several times already with family and friends and everybody has been highly complimentary. Not matter how many times we watch it; we don't tire of seeing it and re-living our day. Thank you so much for the great job you did!


Cyril, on behalf of myself and my husband Keith i cant thank you enough for the wonderful dvd. From the moment Keith arrived at the church to late into the night you captured every moment perfectly. The editing on the video was fantastic so so professional. I especially love the snap shots and the moments in slow motion, they look amazing. Throughout the day i never even noticed the camera was on us, we felt very relaxed. The day goes by so quickly and i am so chuffed we have those treasured memories captured on video so professionally. Thank you again.


We were so happy with the finished video. Will be recommending Cyril to all my engaged friends.


As my husband and I were planning our wedding, we agreed on having a video from the start. Neither of us is accustomed to being filmed but we knew it would be a great way to preserve the memory of our day. We were a little nervous on the day but Cyril (VideoMe) immediately had us each at ease with his friendly, professional manner. Even our guests agreed they were comfortable with the camera around. The finished product is a beautifully filmed and edited keepsake of our wedding that exceeded our expectations.We will cherish it for years to come.


Myself and my husband earl got married on 21st november 2009 and were delighted with our dvd which turned out brilliant
thank u cyril for all ur hard work and professionalism on the day , from me before i left for the church til just after our first dance, u werent intrusive at all and made us feel very relaxed, we would have no hesitation in recommending u to anyone.


Cyril,
We both thank you so much for all your time, effort & creativity in
turning our big day into a lasting memory. When all that is left
after our big day are those special memories which we can revisit time
and time again. You were totally discreet & professional and your
rate was quiet affordable so we booked you for my brother Trevor's
Wedding. We have recommended you to so many of our Friends and Family
too.
Thanks again


Myself and Declan got married in Carton House on 31¹st May 2008, we found
Cyril fantastic on the day. He was there from early morning till after our
first dance. He captured every precious moment on the day and we hardly
noticed he was there, when we received our DVD of the day we were amazed how
much we missed and he hadn¹t, we would highly recommend his services.


I just want to say a very sincere thank you for producing such a wonderful record of our wedding day. Every time we watch the DVD we really are able to re-live the best day of our lives We have been able to witness so many little things that we didn't actually notice on the day, which makes it even more special. You were genuinely unobtrusive and yet still managed to succeed in capturing all the important detail. Thank you!


Hi Cyril and Co
Just wanted to say thank you so much for the professional service we received from you recently. We are delighted with the DVD which exceeded our expectations. We shall certainly be recommending you.
Best Wishes for your continued success.


Dear Cyril,
Thank you so much for our wedding DVD's I was delighted with them, I found the service from start from to finish excellent. I live overseas and found the contact you kept with me was great I felt so assured that I could pick up the phone with any queries I had. I found you very unobtrusive on the day and you captured some memorable moments that I never noticed on the day but I will now have forever. You videoed my sisters wedding a few years ago and while I was impressed with that at the time I was blown away by the end product of mine. I will be recommending you to all my friends and family. Thank you again.


Dear Cyril,
Thank you for helping to make our special day so very extra special. We cannot praise you enough for the inobtrusive way you went about taking those fabulous shots. We finally got to sit in front of the telly to view the video you sent over and we were amazed with the quality of the video and the brilliant job you did on editing it. Thank you for everything and particularly for the magnificent job you did.


The coverage you got on the day was excellent, not only did you capture the entire events of the day there were some lovely touches you got, for example, the champagne and strawberries. The music was perfect for each part of the video. Your service before hand, on the day and afterwards have been exemplary.


Cyril, thanks so much for the fantastic job you did on our wedding dvd. The dvd was crystal clear and the sound quality was excellent!
You incorporated our choice of music for the various sections so well and captured our special day in such a lovely way. The clips of our close family and friends saying a few words at the end of the dvd was such a nice touch and made it that extra personal. We found the highlights section captured all the key moments of our special day and we find ourselves watching it again and again!
Thank you so much for capturing the moments that we will treasure for a lifetime. We have no hesitation in recommending your services to friends and family in the future.


Hi Cyril
Thank you so much for our beautiful dvd it was just class in every way brought the day back to us that was alovely day to and you were great with all the guests and am singing your praises the music was lovely and were you took beautiful shots of us in druids glen was so amazing and romantic loved everything thankyou so much.


Thank you to Video Me for capturing the best day of out lives and memories that will last a lifetime.
They are such a professional company and Cyril was amazing on the day we didnt even notice him at all.
he did my sisters wedding 15 years ago so they have been around a long time and know there job.
And to top it all off when we got home from our honeymoon our DVD was waiting for us.
I would 100% recommend Video Me to all couples as you need a professional service on the best day of your life......
Thank you again


Thank you so much Cyril for the fantastic video of our wedding day, there was so much of the day we would have missed had you not been there to capture it all for us. We would not hesitate in reccommending you to all our friends. Thanks again.


Hi Cyril

Thank you so much for doing such an amazing job and being such a pleasure to deal with. We were delighted with our DVD, but especially so with the 'style highlights', it added a really special personal touch – there were definitely a few scenes in there we were not expecting! It was also great to see that you captured all the moments on the day that we had missed ourselves.

Thank you so much for capturing all those special moments. I have already recommended you to a girlfriend who just got engaged and will continue to sing your praises.