Class Acts Entertainment - George Courtney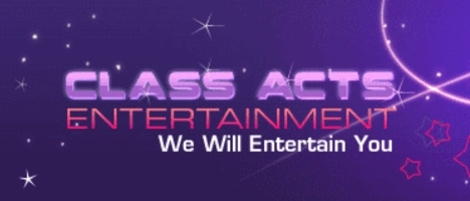 Supplier Details
CLASS ACTS ENTERTAINMENT, have been operating one of Ireland's best known entertainment agencies since 1995. a dynamic company whose  range of quality acts are in constant demand throughout Ireland, no social occasion, whether private or public, is outside the capability of Class Acts Entertainment.
A range of high quality, experienced artistes and performers are available to suit your specific needs. We offer you everything from professional classical musicians to high calibre bands and DJ's , acts who will satisfy any musical taste and be compatible with almost any budget.
Testimonials
Excellent DJ. Great music, had us all up dancing the night away.
Thank you!!