Beautiful Faces - Mobile Make-Up Artist/Hair Stylist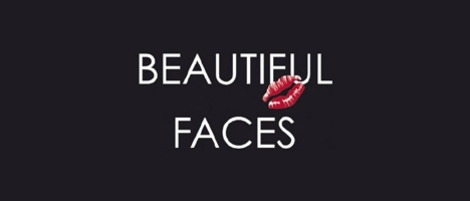 Supplier Details
Pamper yourself on your Wedding Day.
Wedding services on offer:
Specialising in Wedding Make-Up which will last for the whole day
Specialising in the perfect Hairstyle for the Bride and Bridal party
Consultation and make-over for the Bride (and Bridal Party if necessary )
Have your make-up applied/hair styled in the comfort of your own home on morning of wedding
Private Make-up Lessons and Gift Vouchers available
Specialising in Natural make-overs
Travel Nationwide
Hen night specialist
For a consultation, please contact Adrienne:
Adrienne is a freelance Make-up Artist who specialises in natural Wedding Make-up, which will last for the whole day. She does pre-consultations (over 1 hour), travels to Bride's home on morning of wedding and covers most of Ireland.
We do pre-consultations and travel to brides home on morning of wedding. We cover most of Ireland.
"We like to feel that we put Brides at ease on the morning of their wedding and have a nice calming influence on Bridal Party."
A Bride's wedding day is one of the most special days in her life and we want to make sure we play a role in making her look and feel a million dollars.
We-Do Promotion: Adrienne will give a 10% discount on bookings of 5 makeovers or more on Wedding Day.
Sinead is a mobile hairstylist specialising in upstyles for your wedding day. Established hairdresser, trained by top Irish Hairdresser Aidan Fitzgerald. Formerly a member of his team of expert hairdressers. She has been featured in Confetti Magazine and has also worked the Irish Bride Magazine awards. Sinead also worked on a Kinnitty Castle photoshoot for B Magazine.
Testimonials
I got married in November. Adrienne did my make up and Sinead did my hair. What a winning combination! I would without hesitation recommend both ladies for their patience, professionalism and personalities. Makeup and hair were exactly what I wanted even though I didn't have much of an idea what I did want. Adrienne and Sinead will advise on the looks that suit best but won't push anything on you that you're not comfortable with. My two sisters were bridesmaids and I have never seen them looking better. On top of all that we had the best laugh and had a really relaxing time getting on the day itself - so much so that I think it really set the tone for the day. These ladies really are a class act. You won't find better.Adrienne and Sinead, thanks so much for making the day so special for me.

I want to say a huge thanks to both Adrienne & Sinead for making our day extra special with the fabulous hair and flawless make-up. They were so calm and easy going which made the day so relaxed for us all. Both our hair and make-up lasted the whole day and we got endless compliments on how great we looked. We definitely recommend choosing Sinead and Adrienne for your special day.

I'd like to say a massive thank you to Sinead and Adrienne, they both did a fantastic job on myself, 3 bridesmaids and 2 mothers. They were fantastic on the morning of my wedding and kept everyone calm but organised. We all had great craic with them. Adrienne did an brilliant job on the makeup especially on our eye makeup, she just made them look amazing. Sinead got my hair spot on as I had a celtic/medieval style dress and my hair is very long.The bridesmaids and mothers hair was perfect too. Their work was so good that my hair and makeup was still perfect after travelling from Laois to Carlow(approx 30 miles) in an open top car, and it still looked good the next day!The girls were also great when i had my trials done, trying different syles and there was no rush.
So once again thanks a million

Adrienne & Sinéad are total professionals who you definitely want with you on your big day!
They are so friendly and helpful and we were all really happy with the results.
From consultation to the big day, both Adrienne and Sinéad put us all at ease and made sure that we were happy with what they were doing. They listen and that is so important with hair and make-up artists. They are a great team to have around on the day, as the day can be a little stressful at times for the bride, as well as being lots of fun! They really know what they are about and as I had never done this before (!) they were great at keeping the day flowing until we were all ready. They both delivered on what they said they would do and we were all really delighted with the results. I would highly recommend both Adrienne & Sinéad to everyone. Thanks a million to you both! Well done! xx

girls and brides to be i simply CANNOT rave enough bout sinead gaffney who did my wedding april 1st!!! she is amazing!! a joy to have around you on your big morning!! made my bridesmaids and mam so special and we were all beautiful with our fab hairstyles when she was all done!! so reasonable and a pure darling!!! dont look anywhere else book sinead!! she was fab at trial as well and gave great ideas!!! sinead u rock!!!

Sinead and Adrienne are fantastic! Our hair and make-up was exactly as we wished for and we have received so many compliments on how we looked. On top of this, Sinead's sewing skills helped us to avert a mini-disaster when there was a small mishap with my Mum's outfit! It meant so much to be so happy with our hair and make-up, I would have no hesitation in recommending Adrienne and Sinead to anyone.

I cannot recommend both Adrienne and Sinead highly enough! Right from the first time I met them both at my trials, they immediately put me at ease. They listened to my requests and delivered exactly the styles I had in mind.
Sinead offered so many fantastic hair styles that I had too much choice, any one I picked would have been perfect. Adrienne did such an amazing job with my make-up that I didn't recognise myself! Both myself, my mother and my two bridesmaids were delighted with the make-up she did and did not need to worry about it all day, it stayed perfect with no need for touch ups. And most importantly of all, coming from the most nervous and self conscious bride of all time, I cannot thank them enough for how they made me feel on the morning of the wedding. They were the first people I saw and as soon as they arrived I changed from a nervous, jibbering wreck into a human being again, they chatted and laughed with me and completely put me at ease, and I was able to start enjoying my day.
Thank you both again for how you made me look and feel, you gave me self confidence that I didn't think I could ever possibly feel.

Adrienne did an amzing job on myself, my 2 bridesmaids and mother of the bride. She was a pleasure to have around the morning of my wedding. We all left the house feeling a million dollars. Makeup was lovely, really natural. Thanks again Adrienne.


Many thanks to Sinead and Adrienne they were terrific they helped me to stay so relaxed. My hair was an up-style and as promised it stayed in place all day and all night. The make-up was perfect a natural look which didn't need touching up. I would reccommend these girls to anyone. X


Hey ladies, thanks a million for everything the morning of the wedding, i have to say we had great crack (we even had time to stop for a fry) Everyone was really relaxed except for me till rescue remedie saved the day (if your lucky Adrienne will have some with her) Everyone looked and felt great after a morning of pampering, thanks again you's did an amazing job


Adrienne did my makeup for my wedding in august 2005, i can highly recommend her !! she did a fanastic job on me and my bridemaid and even got my very reluctant mum to wear makeup and to look a million dollars !! what i really liked about adrienne is that she listened to exactly what i wanted and there was no hassle or fuss. thank you adrienne .


I chose adrienne to do my makeup for my wedding as she did my sisters makeup for her wedding 5 years ago and i knew i was in good hands. Adrienne recommended sinead to do my hair and i was thoroughly pleased as so was everyone.
The bridal party got ready at the hotel the morning of the wedding and adrienne/sinead had there hands full with myself, 2 bridesmaids, 2 mothers, my sister and 1 flowergirl for hair/makeup.We had a great time chatting and having the craic. Adrienne even had the rescue remedy on hand but the champagne calmed the nerves. It was a great start to a great day. Thanks Adrienne/Sinead


Sinead & Adrienne are truely wonderful women who are excellent at what they do.
They were an absolute dream to have in the house on the morning of my wedding. I immediately felt at ease as soon as they arrived. Our hair & makeup was stunning on the day. None of us had to touch our make up all day & it lasted right through & even survived the dancing! One of my bridesmaids even slept without taking out her upstyle & it was still perfect the next day!
I really cannot recommend the girls enough & would urge all readers to book trials & meet them.
Thanks a mill


Having met both Sinead and Adrienne for trials before my wedding I felt so relaxed with them on the day. They came to my house the morning of the wedding and immediately put me at ease. As we had previously discussed the style that I wanted there was absolutely no hassle on the day and no fuss. My hair and make up was so natural and I have to say, they made me look so beautiful which is a testament to their skills! I didn't have to touch my make up the entire day (from 11:30am till 4am) and my hair looked beautiful even late into the evening, albeit slight disheveled from all the dancing!
They were both lovely to deal with, my two bridesmaids thought they were fantastic and were really happy with their makeup and hair as well and looked beautiful all day long. All in all, very happy customers!


The reason why I chose both Sinead & Adrienne for my wedding day is because not only do they work so well as a team together but they are fantastic people to be helping out on your special day. They both did such an incredible job on the day that I would highly recommend them to anyone looking for a hair and make up artist. So much so, that they are both going to do my sisters wedding also. The simple ideas I gave them on the style I wanted was completely followed through along with their advice. Not only did they have me looking beautiful but also my entire family as well. Sinead and Adrienne are true professionals, and not only did they do an amazing job on my make up and hair but I feel I will always turn to them whenever an event will take place to rely on getting my hair and make up done to perfection.


Having natural curls, or frizz most of the time, I was a bit worried about who I could rely on to do a good job with my hair. I read about Sinead online first and was then recommeded by a friend. Sinead didn't do a good job, she did a FANTASTIC job! Sinead listened and understood exactly what I liked and disliked. I was delighted with my style and it lasted even through to the next day! She also did my mum's hair, my sisters hair and a friends hair....any complaints...not a single one. With a bubbly personality to boot, I would have no hesitation whatsoever in recommending Sinead to anyone. She is a fantastic hairdresser and an amazing person. Cheers Sinead. Fiona King Nee Murtagh


What a lovely woman with such a wonderful personality and a very professional service. Adrienne was my make up artist last year for my wedding and i would highly recommend her. We had so much fun that day and the make up was spectacular. Even my mother was thrilled and she doesn't even wear the slightest bit of make up. We all felt a million dollars and Adrienne really joined in in the craic that morning!!
Contact Details
Dublin
Dublin
Contact name: Adrienne Taylor (Make-up) / Sinead Gaffney (Hair)
Phone: 01 4936350
Mobile: 087 6766017 / 086 3845555
[email protected]

Interact