Darver Castle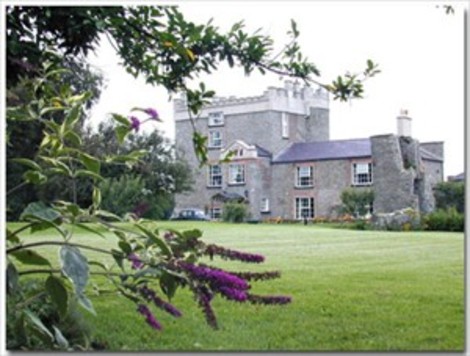 Supplier Details
Darver Castle - A Unique and Exclusive Wedding Venue
There's something incredibly romantic and perhaps even magical about hosting your dream wedding or private party in a Castle. At Darver Castle, management and staff go to great lengths to make your special event unique and personal.
If you are planning to get married and are looking for a Dream Wedding or private party you will not get a better venue than Darver Castle. The venue has a magnificent banquette hall that can cater for up to 300 guests.
About Darver Castle
Darver Castle is situated on 50 acres of fine parkland in rolling countryside a short distance from Dundalk and Ardee. The Castle is surrounded by beautiful mature trees, gardens and lawns.  The Castle and surrounding outbuildings have been transformed over the years into a haven of tranquillity and luxury offering incredible service and facilities on wedding days.
Dream Weddings at Darver Castle
When you book your wedding at Darver Castle you and your guests will enjoy the exclusive use of the Castle and all its facilities on your wedding day. The facilities include;
1       Nine beautifully appointed double bedrooms
2       The use of Jacuzzis and Saunas and enjoyable walks around the grounds
3       The use of the complete ground floor area of the and conservatory area for your reception on arrival
4       Beautiful baronial dining room for family dinner
5       2 stunning sitting rooms, a meditation room and a reading room for relaxation
6       Large conservatory ideal for reception purposes
7       Use of gardens for photographs and barbeques/parties
8       Large traditional banquet hall constructed of stone and timber
9       Extensive free parking