Richard Gavin Photography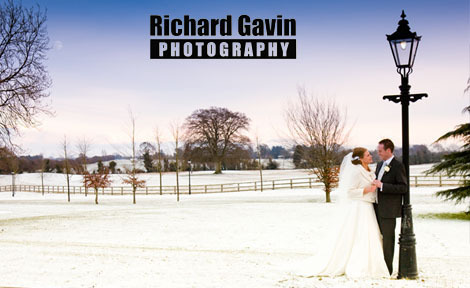 Associations
Supplier Details
Richard Gavin is regarded as one of Ireland's leading photographers. From a family background of photography with over 50 years of experience passed on, Richard has created new and exciting styles which have won him many awards.
Our new studio is state-of the art, with a modern, stylish interior and exceptional standards in customer service.
Our wedding photography offers a fresh, innovative style that captures the moment through a relaxed, fun and enthusiastic approach.
Feel free to contact us if you have any question's or would like to book us or get a quote for a wedding or portrait session.
Our opening times are
Monday to Friday 9am to 5.30 pm and Saturday 9.30 to 5pm.
Testimonials
We had Richard Gavin photograph our wedding in June of this year and we was thrilled with the results. The photos were everything I hoped they would be and Richard was so discreet on the day I hardly noticed him there. I think that your pictures are such an important part of your big day and I can genuinely say that I would recommend Richard to any couple.

Richie photographed our wedding recently and he was an absolute joy to work with - fun, unobtrousive and amazingly talented - the end results are simply stunning.We laughed our way through the getting ready shots and the formal shots and I dont even remember seeing him at the ceremony - he is so discreet.
I would recommend Richie to any bride.

We recently used Richie for our wedding & couldn't recommend him highly enough. We had spent some time trying to find the right photographer but once we had met Richie, we knew we had! He was absolutely brilliant on the day & lots of my friends & family commented on how professional he was & how quickly he organised everyone for the photos. We have seen the proofs of our photos & are absolutely delighted!


I spent ages looking for the right photographer and was delighted with Richie. He was absolutely brilliant. He put everyone at ease and we were thrilled with our photographs. Not only is he extremely talented but he is also very friendly and fun to work with. A lot of our guests commented on how nice he was. I Couldn't recommend him highly enough.