Celticbreeze Church Ceremony Music, Leinster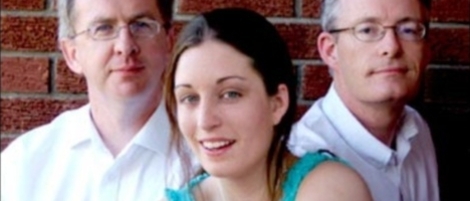 Supplier Details
Traditional Irish Music group Celticbreeze have toured extensively in Europe and the USA over the last 12 years but now concentrate solely on performing at Weddings in Dublin and surrounding counties. Please visit the Celticbreeze website where you can listen to MP3 samples and find more detailed information regarding the group.
Padhraic Egan B.A.(mod) M.(ed) Music Lecturer and accomplished Mandolin, Bodhran, Banjo and Whistle player is author of "Irish Music for everything Irish" published by Ballantine Press, USA 2003. An All Ireland Bodhran Champion (C.C.E.) and 3 times winner of Slodagh Naisiunta. Musical Director of Ceann tSaile C.C.E. (1994-1999).
Sharon Hussey is a Multi-Instrumentalist. Her 2006 debut album Inisheer distributed by Claddagh Records was highly acclaimed. "Sharon plays Flute, Whistle and Fiddle with equal aplomb and typically performs the the spectrum of Traditional Irish dance tunes with great skill" www.folkworld.de "Sharon displays a remarkable talent for Fiddle, Flute and Whistle on a wide range of material" www.musicinscotland.com
Michael Hussey is the Lead Singer and Guitar player with the group. He also sings (Tenor) with the award winning Dublin based Ulysses Chamber Choir and is the Sound Engineer with Celticbreeze.
John O'Neill is Keyboards player with Celticbreeze. John has many years experience composing, arranging and playing in all genres of music but is particularly interested in Irish Traditional and Classical. He is a member of RTE Philharmonic Choir and chief Studio Engineer with Kildare based Transform Recording Studios.
Whether it's beautiful Irish Airs for the Church ceremony or the uplifting sound of Hornpipes, Jigs & Reels welcoming your guests to the Reception venue, Celticbreeze can create a magical atmosphere on your very special day…
Testimonials
We had Celtic Breeze play at our wedding on 3rd June 2011 both at the churchand at the reception. They were just fabulous, I cannot recommend them highly enough. Padhraic was great for contact before the wedding and really set our minds at ease. We have had so many positive comments about the quality of the music which was truely wonderful and really got the crowd going at the reception!
Thank you all for a wonderful wedding day! Your contribution will always be remembered.

I really and truly cannot recommend this band enough, they played at our wedding in October this year, and set the tone for the whole day. Absolutely fantastic & are still being talked about!! Thanks so much.

We had Celticbreeze play at our wedding on 26th August and it was the best money I have ever spent!! They played for the ceremony and then back in the hotel for the drinks reception!! They were absolutely brilliant! I remember going up to light the individual candles and they played the theme form Braveheart 'Gift of a thistle', i thought to myself 'oh love that song,dont forget to listen to music'!! I was doing a little sway to myself during the signing of the register and we basically did a whoop whoop back down the aisle! everyone has been commenting how they will remember our jig back down the aisle!! I think i was first up dancing at the predinner drinks and they really set the perfect tone for our wedding! We would have no hesitation in recommending Celticbreeze! All emails were answered swiftly and I booked them without even seeing them! Their music files on their website are great!! I better stop now before i run out of space, but if anyone is thinking of Irish music, definately go for Michael, Padhraic et al!! Thanks for setting the day up with the atmosphere we wanted and more!! xx

Celtic Breeze played at our wedding in January 2008, both at the church and at our drinks reception - and it was a pleasure to have them there!

The music in the church was both haunting and beautiful, and later on it really added to our drinks reception - my Gran sang all the way home!

We had so many compliments on the music, and we found that all through the run up to the wedding they were a pleasure to deal with. We would reccommend them without any hesitation. Fabulous!!