Tara Eustace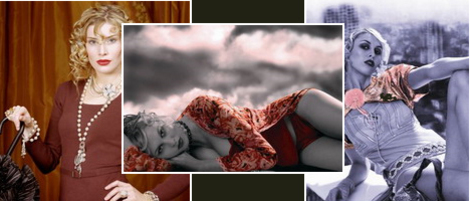 Supplier Details
Having worked in the fashion industry for the last fourteen years Tara knows the impotance of the perfect flawless wedding photo that you will have for ever.
Tara can offer you her expertise in phoograhic makeup having worked for all of the top selling Irish magazines.
Her make up expertise spreads over a wide range have been involved in the bigest shows to hit our shours such as the Brown Thomas Super Model show and the MTV awards ,as well as our own Late Late Show and Off The Rails. She was also responsible for this Years Miss Ireland Final.
What Tara can offer you is a professinoal makeup artist who will travel to your home on the morning of the wedding,leaving you time to relax and enjoy the experience.
My makeup of choice is MAC as it is long lasting and durable so very little topping up required but I do have a wide range of other designer products.
No day- hour-or distance a problem.
One booking per day.
Testimonials
WOW - we all felt like models. Tara did our make up on the day and it was completely flawless. Dont have many pics yet but there were some that friends took at 4am and I swear my make up and the BM's still looks absolutely perfect. My skin looked fab! She is very talented and a nicer person you will not meet. My BM has also booked her now for her Wedding. And her price is very reasonable. 110% happy!

Tara did my make up for my wedding in July and was absolutely fantastic. I've never looked so good - and both my mum and my bridesmaid were delighted with their make up as well. I'd definitely use Tara again and have nothing but the highest praise for her.Everyone should enjoy her treatment!


Fantastic is an understatement........ this girls creates the exact look of perfection , spends the time to make you absolutely flawless!!!!! No need to touch up which ws great.... Gave me so much confidence..... !!!! best money ever spent!!!!! Will be recommending tara and using her in the future


fantastic is the word i'd use to describe tara. don't be put off by the price as it was the best money i spent on the day. tara was very friendly and listened to exactly what i wanted. literally didn't have to touch up my make up all day. i would have no hesitations in recommending tara.

Contact Details
9 Kilcarberry Avenue
Clondalkin, Dublin 22
Dublin
Contact name: Tara
[email protected]

Interact