Liz McFeely - Soprano & Vocalist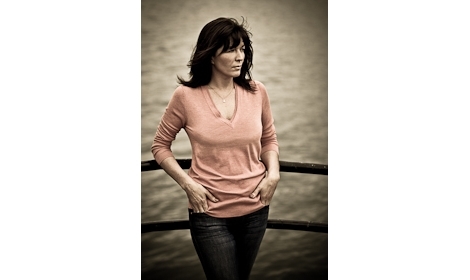 Supplier Details
Liz hails from Dublin where she studied singing in the College of Music for over 10 years. During this time, she took part in numerous Feis Ceoil competitions where she received a gold medal and many commendations.
Liz is also lead vocalist in a Traditional Irish band and has performed to European and American visitors, including personalities such as Michael Douglas and Catherine Zeta Jones, Dan Quayle, Reba McIntyre and Dan Marino.
Liz has been performing at weddings, both at home and abroad, for over 15 years. This experience has gained her an extensive repertoire and experience in guiding couples through the mass format and in suggesting pieces throughout.
Huge importance should be placed on choosing your ceremonial music as it effectively sets the mood for the rest of your day. Whilst most couples are still eager to choose the classical approach when it comes to their wedding ceremony, many now prefer the haunting sounds of traditional Irish music to compliment their special day.
You can email Liz to request a sample CD.
Testimonials
We had Liz sing at our wedding in May 2009 - to say that Liz has an amazing voice is an understatment.
All of our guests wanted to know where I "found" her and loads of them want a CD made from her now! Even the priest made a coment in the service about how beautiful her voice was.
As I live over seas I never met Liz until after our wedding and I only ever heard her sign from her website so I think that says it all also about her voice and how great she is to deal with.
My advice, book Liz, she is worth every single penny.

Mr & Mrs Carey - May 2009