Noel and Liam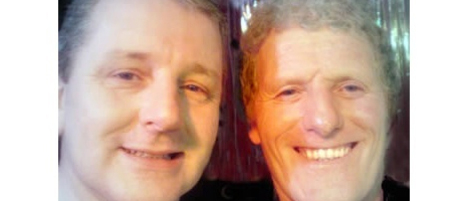 Supplier Details
You've got the finest flowers, the ribbons are in place, the alter looks great, and you favourite minister is performing the ceremony……..
Why not complete the scene with music from NOEL and LIAM.
NOEL ARNOLD is the finest voice on the Dublin Cabaret Scene. From 'Wind Beneath My Wings ' to 'Ave Maria', the sheer power and quality of Noel's voice is unmatchable.
LIAM plays with STREETWISE and provides the quality of backing music and vocals to compliment Noel's talents.
Contact NOEL and LIAM at 087 2370874 or [email protected]
Testimonials
I know this testimonial is a little overdue as we got married in July but just wanted to say to anyone looking for a wedding band, this is one band that had the dance floor full for the whole night without even asking us what we wanted played.
They had a very good set up and turn around at end of night which wasn't noticed by us or by guests.
They certainly added to our Day.

Contact Details
Dublin
Contact name: Liam
Mobile: 087 2370874
[email protected]

Interact