Eamon Fitzpatrick Entertainments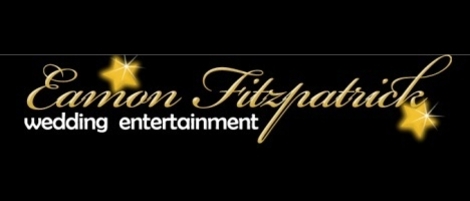 Supplier Details
LIGHTNING STRIKES
Simply the Best - LET US ENTERTAIN YOU
A Galaxy of Stars in one Spectacular Show
Lightning Strikes-one of Ireland's most sensational live acts have just launched an exciting new stage show, encompassing the hits and sounds of a galaxy of International Stars. Included in this action-packed spectacular are stunningly realistic, tongue-in-cheek tributes to MeatLoaf, Blondie, Rod Stewart, Tina Turner, Madness, John Travolta, Olivia Newton John and the Bay City Rollers.
With no less than fourteen costume changes throughout the show with brilliant musicianship and vocal performances, this unique, multi-tribute production is the closest you'll get to the real thing (without breaking the bank!). The show is continually being updated with new numbers being added on to cater for changing musical tastes and the demands of the audience. It is without doubt the ultimate entertainment package and a great night out where you can dance, swoon and sing along to the sounds of the 70's, 80's and 90's.
For the corporate and wedding market our distinctive shows can be tailor made to suit your requirements, music content and performances can be determined with the client before the event ensuring the perfect show for your important occasion. Lightning Strikes can also provide performances without any tributes to the stars if the client so wishes.
Agents for Wedding Bands
Lightning Strikes
Brush Shiels
Angel & Power Attraction
Big Deal
Paul Ellis & Check It Out
Who's Eddie
Royal Flush
Dublin City Ramblers
Paul Malone
Barry Sinclair
Tributes
With over 20 years involved in the business to date Eamon Fitzpatrick is one of the most respected and experienced figures on the Irish show business and entertainment scene.
A former musician, radio station proprietor and promoter, Eamon has, over the years built up an intimate and detailed knowledge of the requirements of venue owners, festival organisers and promoters throughout the country.
He has also in that time developed an instinctive feel for the ever-changing tastes in music and the demands of audiences countrywide.
Whatever your event from large festivals, to corporate functions, pubs, night-clubs and T.V. shows, Eamon Fitzpatrick Entertainments offer the most comprehensive list of music and entertainment acts in Ireland, both north and south of the border.
Advice is always free and friendly with every assistance given in ensuring that your event has the best possible live entertainment available.
We-Do Promotion: €200 off every confirmed booking.
Testimonials
I want to thank Lightning Strikes for a fantastic show on our wedding day,nothing was a problem for them even though things ran a bit late....sorry guys!Maura


I wish to thank Eamon for his contribution on our wedding day. We had Brush Shiels and he was simply outstanding. I would also recommend Lightning Strikes - seen then play at friends wedding - they are the livelist group I have ever seen.

Regards,
Emma Flanagan