Kilvahan Horse Drawn Carriages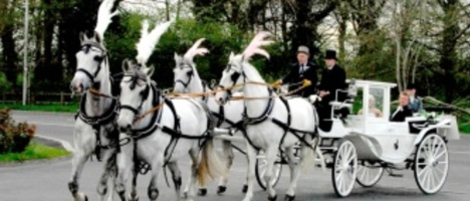 Supplier Details
We provide a nationwide service to fulfill your dreams and make your wedding day extra special.
Our carriage is a new white replica of a 1900's Landauer.
For inclement weather it is fully enclosed, for loverly summerdays it folds down into a beautiful open carriage. The carriage is pulled by a pair of fully trained horses which will get you save through modern traffic.
Please contact us to discuss your special needs.