Claregalway Hotel, Conference Venue, Leisure Club & Spa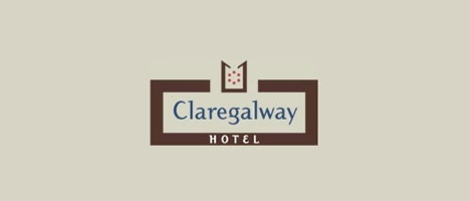 Supplier Details
The Claregalway Hotel is probably the world's fastest growing wedding destination. The Claregalway Hotel has quickly established itself as one of the leading wedding venues in Galway.
The ClaregalwayHotel really looks forward to makingtheir guests feel special. The Hoteloffers48 cozy bedrooms, fantastic fun bars, luxurious leisure centre, contemporary Restaurant and fabulous staff.
Superbly located on the edge of Galway City, on the junction of N17 (Galway/Sligo) and N18 (Dublin/Limerick) routes, the Hotel is not far from Galway City Centre, about 6 miles and close to the Airport.
Weddings at the Claregalway Hotel are a unique experience. Everyone wants their wedding to be special and we at the Claregalway Hotel believe in tailoring each wedding to your needs on your special day.
Our dedicated team here at the Claregalway Hotel will assist you in organising your reception. From your first visit we pay attention to the smallest detail, ensuring your every wish can be delivered!
The Waterdale Suite is a magnificent Suite for your reception; it is located on the first floor of the building, with a large concourse at the entrance. The Suite offers the wedding party unique privacy throughout the function.
The Waterdale Suite is beautifully designed and tastefully decorated exuding elegance and style and will accommodate wedding parties from 120 persons to280 persons.
Designed to refine the idea of what service should be, the Claregalway Hotel offers a stress free environment, a warm welcome, excellent service and mouthwatering cuisine all brought to you by professionals who love what they do…
We-Do Promotion: Free Anniversary Dinner to Bride & Groom.
Testimonials
We got married here in April 2011 and we just cannot thank or praise the Claregalway Hotel and Staff enough. Our wedding day was absolutely fantastic from the minute we arrived at the door to when we checked out. The Service and attention to detail was second to none, We were made to feel very special. The room looked amazing, all of our guests praised the meal,it was delicious. Everything was so well organised. Probably what stood out most were the staff on the day, they couldn't do enough. It really was the best day of our lives and I would 100% recommend the hotel to anyone.
Thank you so much Nora, Paul and all your the team at the Clareglaway Hotel for such an amazing day.