Siobhán Oliver - Church Singer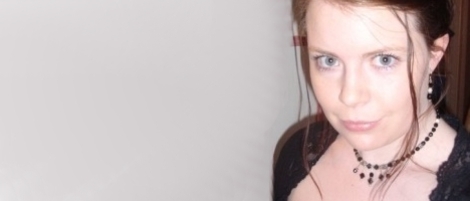 Supplier Details
Blog: siobhanoliver.wordpress.com 
I am a Cork based wedding singer but travel nationwide for your ceremony music and drinks reception.

The wedding ceremony is the most important part of your wedding day. I will help you choose pieces for your big day to create the atmosphere that you want and I have a varied repertoire ranging from classical,operatic, jazz through to modern and traditional music.

It has been my privilege to study with renowned Irish sopranos Cara O'Sullivan and Mary Hegarty. I have completed my Bachelor of Music degree gaining a first class honours in vocal performance under the vocal coaching of Mary MacSweeney in the Cork School of Music and am currently studying for a Masters in Vocal Performance in the Cork School of Music. I work with some of the best musicians, all of whom have a minimum B.Mus degree in their chosen instrument.

I have no problem learning anything that's not already in my repertoire and I will do all I can to help make your special day that little bit more special. Check out my website for some sound files and further testimonials from previous brides and grooms www.siobhanoliver.com or my youtube site which will be updated regularly with new recordings www.youtube.com/SiobhanOliver Check out my blog where you can download an order of service, find music suggestions for the various parts of your ceremony and general wedding related posts http://siobhanoliver.wordpress.com

I am also the Church Music Expert here on weddingsonline.ie so you can ask me any questions you have relating to church music via the Ask the Experts page.
Testimonials
Thank you so much Siobhan for singing so beautifully at our wedding. The choice of music and musicians was one of the most important aspects of the day for me and it was great to be able to completely relax in the run-up to the wedding in the knowledge that you would sing fabulously – and you really did! I was so happy that our foreign guests could hear songs being sung so wonderfully "as Gaeilge". I would highly recommend you and I hope I will have the pleasure of hearing you sing live again sometime in the future.

We can't express our heart felt gratitude enough for helping us make our day so special. Trying to organise a wedding from Sydney was definitely made all the more easier when I knew that you were on the end of an email. I know that there were plenty of friends over here thinking that I was unflappable but I reckon that was only because I knew that you were always only a quick email away.
On the day we had so many people there to celebrate with us from all corners of the country and globe. It was extra special to hear the glowing praise that you received! You were absolutely wonderful and you had so many of our friends and families in tears when they heard your beautiful voice. I still remember you telling me afterwards that you knew no matter what, you had to sing my favourite, O Holy Night. I just want you to know how much that meant to me. I heard it again since our wedding day but nobody can
do it the same justice as you can. You have a wonderful gift and its even more special that you are sharing it with so many people. From the bottom of
our hearts we would like to thank you. You will forever have a special place in our hearts and memories!

Booking Siobhan was one of the best decisions we made.... unfailingly helpful, enthusiastic and kind.
And with an incredible voice that had me and partner silenced with awe the first time we heard her.
I happily recommend Siobhan with hesitation or caveat.

Thanks Siobhan for the beautiful singing at our wedding in September. Your voice was fantastic in the big church and all the guests loved your music. You made choosing the songs so easy for us and have such a wide variety of songs and sang them beautifully.

Thank you so much Siobhan for your amazing singing. Our guests are still commenting on your amazing talent. You were extremely helpful with the selection of music prior to the wedding. A true professional, and we wish you every success for the future.


Siobhan played at our wedding on the 18th of June at St Michael's Church, Whites Cross, Cork. Siobhan was an absolute pleasure to deal with offering help and guidance in reference to the song choice. I meet Siobhan one Saturday in the School of Music and she show cased her voice superbly singing a wide range of songs for me. She has an outstanding soprano voice so gentle and beautiful. When she sang a moment like this when we were singing the register it brought a tear to my eye. Thank you Siobhan for all your help. I wish you all the best in your career.


thank you so much for making our wedding cermony so special with your amazing voice. the help you gave us in the build up to the wedding was the help of a true professional. our priest and guests genuinely thought it was a cd playing - they still talk about your voice. i would recommend you without hesitation. thanks again


Thank you so much Siobhan for singing at our wedding in Cork on the 30th December 2009. You have the voice of an angel. You moved me to tears at times! Wow! You were such a great help to me, before I met with you I was really clueless and didn't know what songs I'd like at my service. You made everything so much easier ... and I think we got it right! Your voice came out so beautifully on the wedding video. You made the whole wedding mass so enjoyable, I really cannot praise or thank you enough! I will definitely be recommending you to my friends and family! All the best in the future, not that you need luck with a gift like yours. Love Fi


Thank you Siobhan for singing at our wedding in Sept. 09, you made the mass such a lovely part of our day and our guests are still talking about your beautifull voice. From start to finish you were a pleasure to deal with and I couldn't recommend you enough.Wishing you all the best for the future and hope to hear you again some day soon.For anyone looking for a singer I would have no hesitation in recommending Siobhan.


Siobhan sang for our wedding at Gougane Barra on 12th June 2009 and it was a truly magical experience, not only as it was our wedding day, but Siobhans amazing vocals filled the church and the hearts of us and our guests with such emotion - She is truly unique. We organised our wedding from Glasgow - and once we had heard Siobhan online we immediately knew that she was going to be the one! And when we heard her burst into song in front of us when we finally met in Feb of this year we were simply inspired! We couldnt wait for our big day to arrive to listen to her sing again! Siobhan was just fantastic at replying promptly to any queries we had and had no hesitation in learning new songs for the ceremony....I still listen to the audio cd she sent us from time to time to recapture those happy moments..
We cannot thank Siobhan enough for being part of our special day...both the run up to and during....we had every confidence that she would create the perfect atmosphere for the perfect day....We wish Siobhan every success with her career..she has an amazing talent, wonderful personality and we would highly recommend her to any couple.

Siobhan, thank you, thank you from the bottom of our hearts..you are simply outstanding!

With much love and hugs, Julie & Scott Barrett xxx

Siobhan was amazing! I planned my wedding in Ireland from the United States and luckily found her website. She was gracious in helping me to plan the music, hire musicians, and even organize parts of the ceremony. We were married at Gougane Barra and Siobhan, the pianist, and the violinist could not have been better. Siobhan's voice is like that of an angel and all of the guests were truly impressed. I cannot thank Siobhan enough for lending her exceptional voice to me for the ceremony. Her professionalism and personal touch in planning the music for the ceremony made all the difference. She is a must for every wedding!


I can't recommend Siobhan highly enough. She sang at our wedding in Fossa Co.Kerry along with a tenor Ryan whom she recommended and they both absolutely blew us away. So many of the guests commented on how much they enjoyed the ceremony and how they felt as if it was on a par as being in the National Concert Hall. Siobhan was so helpful, approachable and flexible with all our music choices and made the whole experinence seem easy.I'd have no hesitation in recommending her. Thank you so much Siobhan.


We got married 29/08/08 in Monskstown Church & Siobhan's singing was amazing. We would like to thank Siobhan for making the day very special.So many of our family and friends have complimented on the church music . Thanks Siobhan

Declan and Ciara

We got married 12/09/08 & Siobhan's singing really made the church ceremony so special. She was accompanied by a pianist & the sound in the church was fantastic, many of the guests commented that they were moved to tears by her voice. She was fabulous, very helpful & she has a fabulous selection of songs. I cannot recommend her highly enough.


Siobhan sang at our wedding in Cobh Cathedral on 4th August 08' I have to say her voice is absolutly fantastic, and for such a big church her voice carried through the whole church. she was such a nice girl, and she came to see me whenever I needed her.

She even sang some songs in Irish for us, and almost brought some of my guests to tears, including myself.

I would recommend Siobhan to anyone I know getting married beacuse she is such a fantastic singer and she made my wedding perfect.
Thanks a million Siobhan for all you done for Robert and I.
Marie and Robert 4th August 2008.

Siobhan sang at our wedding in Gougane Barra on August 22nd 2008, she was amazing! All our guests commented on the beautiful singing during the ceremony. Siobhan is a pleasure to deal with, although we did not meet until the day, the help and advice she gave to us was invaluable. She also learnt a bruce springsteen song for us, which meant a great deal. We would have no hesitation in recommending Siobhan to sing for your wedding as she is amazing.

Siobhan, thank you so much ... you made our day very special. Donal & Clodagh

Siobhán sang at our wedding in Killarney Cathedral. We never wanted a church singer until I found Siobhán on this website & then we had to have her. Once we heard her sing in person we knew she was perfect. She is a consummate professional. She always responded promptly to queries & if she wasn't available, she had someone else lined up to take them. She had plenty of advice & guidance on music & I imagine she would have sung "I'm a little teapot" for us if that is what we wanted (although she may not have advised it!!) Her voice was AMAZING on the day. Every guest spoke of it and asked for her name. You will not regret booking Siobhán. She is so nice that but for the fact that we had to pay her (of course!) it felt like a friend was singing for us at our wedding. I wish her every success with her career.

Siobhán sang at our wedding in St. James' Church Killorglin in July 08. She did such a fantastic job. Amazing isn't the word for her. Her voice just filled the church so beautifully she really made the cermoney so special for us. She was such a great help in the run up to the wedding, it was important to us to have a mix of Irish and English hymns and she was so helpful in helping choosing the music. Our guests commented on how beautiful the whole ceremony was and were very impressed with Siobhán they told us it was Siobhan that "made" the ceremony.Would highly recommend Siobhán to anyone, just fantastic! Thanks so much Siobhán.

We were married in April 08 in Nohoval, Co. Cork and planned our wedding from London. Siobhan was an absolute pleasure to work with, both in the run up to and on our big day itself. Her communication with us whenever we had a question or needed advice was fantastic, and she made herself available to meet with us and sing for us whenever we were over on planning trips - I even had a cup of tea with her Grandad!

She was only too happy to learn our somewhat out-there choices of Foo Fighters and Metallica and performed these beautifully, alongside the more conventional wedding choices, and several guests commented that it was her voice that got the tears flowing for them!

I'd really recommend her for any couple's big day and we're really grateful for the impact she had upon ours. Lots of love, Siobhan! Trish and Goff

Siobhan sang for our wedding in April 2008. She was absolutely fantastic to work with both before the wedding and on the day itself. She sent me down a CD prior to me booking her & I loved a lot of the songs on her CD so we booked her. I really like the contrast of her voice with a tenor so she recommended a tenor, Brian Callinan to sing with her at our wedding and they were accompanied by a pianist. All three were excellent. Siobhan's voice is simply amazing. Brian was excellent too & I'd highly recommend having the contrast of the two voices.

So many people at our wedding commented on the church music. I just can't wait to get the DVD to hear it all again as on the day I think a lot of it went over my head.

Siobhan you are a pleasure to work with and booking you was definately one of the best decisions we made when planning our wedding.

Siobhan, sang at my wedding in Gougane Barra. Her voice is soo fabulous that you get shivers up your back just listening to her. I never Siobhan before the wedding as I live so far away, but we regularly corresponded by phone and by email. Not was she my wedding singer but she helped me endlessy on all sorts of other wedding matters, She is certainly one in a millon. I would most definitley recommend Siobhan to anyone, and many many guests who she was, and how did I find her. One of the most gorgeous voices I have ever heard.
She really made our day so special with people crying at the sound of her voice.

Thanks so very very much Siobhan, you are a star!

Janet & Rab
4th September 2007, Gougane Barra.

Siobhan, sang for our wedding in Gougane Barra on the 4th September 2007. As we live in Belfast, we never actually got to meet Siobhan but she was fantastic keeping in contact with us by phone and email. She recommended different accompaniments, we choose the piano, which Eoin played, who was fantastic on the day. It took a while to choose the right songs, of which Siobhan was brillant in helping with our choices, we also choose a song that she had never heard of, of which she learnt fabulously. Siobhan was not only my wedding singer, she played a fantastic role in other wedding matters, such as recommending cake makers, evening entertainment, hairdressers, and so on the list is endless.
On the day hearing Siobhan's voice with my choosen songs sent real shivers down my back and tears to my eyes, her voice is so unique, words just cannot describe it. So many of my guests wanted to know who she was and how did I find her, one person said she "should be famous, with a voice like hers". She is most certainly one in a millon, and extremely lovely person, very professional, lovely personality, extremely helpful with one amazing voice.
I would recommend Siobhan to anyone, actually I would my wedding all over again just to hear her sing!
Thank you very very much Siobhan.

Hugs and Kisses

Janet & Rab

Siobhan sang at our wedding in Ovens Church this September and she was fantastic. Even in the lead up to the event,both Mark and i were very impressed with her professionalism and friendliness. She couldn't have made it easier to pick out the music, it was hassle free and something I didn't have to worry about in the build up.
From when I first heard Siobhan sing Nella Fantasia on a cold day in a big old church in March, I knew that was the song I wanted to walk up the aisle to - it was amazing. Siobhan sang Amigos Para Siempre during our ceremony which she hadn't sung before.
I truely appreciate her voice now when I look back over the DVD time and time again and she sounds as good on that as she did on the day.
Both Siobhan and Eoin are very nice people as well as being very professional and at the top of their game.
Three people i know have since booked Siobhan and I know they too will be amazed at her voice.


Just to say that Siobhan sang beautifully at our wedding in Union Hall on 16th August 2007. The ceremony music and singing was very important to us and we spent a lot of time researching singers. We were thrilled when we came across Siobhan, she has an amazing powerful voice. Not only that, but she is also extremely knowledgable about what songs go where in the ceremony and she is also extremely helpful in recommending songs. I cannot recommend her highly enough - she is brilliant.
A very happy Bride and Groom


Thank you Siobhan for the truely beautiful performance you gave at our wedding at the North Cathedral this August. Your voice was amazing and you were always incredibly professional to deal with. All our guests were more than impressed.

I would highly recommend Siobhan, I found her very accommodating, wheather it was to meet me in peron or answering my emails, I always got a quick, friendly response. She was also fantastic with helping us to decide what music would work best for the various elements of the ceremony.

I would just like to thank Siobhan for singing at our wedding on August 17th last in Our Lady of the Wayside Church, Clonkeen, Killarney, Co Kerry. Her voice is amazing and I would highly recommend her. She can sing just about anything from classical to traditional Irish music and it really is great to be able to have such a variety of music to choose from. I actually found Siobhan on weddingsonline and was so impressed by her webpage and after reading other people's testimonials I decided to meet her. She sang for me in the Cork School of Music and I must say that the hairs stood up in the back of my neck after she sang for me. She was so helpful and friendly and she really made it so easy for me to choose my wedding music and it really was so special on the day. I wish you all the best for the future Siobhan and thanks again for all your help. Janet & Marc


Hello

Siobhan sang for us at our wedding in June and we were delighted with her. Herself and Eoin were very professional and they did a fantastic job.

The great thing about Siobhan is that she can sing classical and traditional which gives you great choice. Also she learned 3 new songs for us which made the ceremony even more special for us.

We would have no hesitation in recommending Siobhan Oliver to any couples out there.

Thanks again Siobhan & Eoin !

Lisa & Ollie
15th of June 2007, Glengoura Church Cork.

Siobhán sang for our wedding in Rathbarry church at the end of March and we were absolutely delighted with her performance! Siobhán's voice sounded amazing and so many of our friends complimented us on finding such a fantastic singer for our big day. We are still getting compliments even now, two months later!

But it wasn't just the signing on the day that we were delighted with; Siobhán also spent lots time with us long before the ceremony ever started. She was excellent at offering suggestions and advice about the kind of music that would suit the different parts of the ceremony. She was very professional, but also very approachable and friendly. We felt really comfortable knowing that Siobhán was looking after the music for us.

Nothing was too much trouble - we even asked if she could learn Green Day's "Time of your life" for us and she performed the song beautifully on the day.

Thank you Siobhán, you were a star from beginning to end and you really helped to make our day very special.

Lotsa love,

Thelma & Aiden.
xxx

Wedding Date: Friday, March 30th 2007

I would like to highly recommend Siobhan, She sang for our wedding on 9th September 06 in Turners Cross church, we found very helpful with loads of suggestions.She was a pleasure to deal with.Thanks Siobhan..Paula


Siobhan sang at our wedding in Gougane barra oct 6th, her voice was amazing and filled the church everybody was taking about her afterwards. Siobhan was so helpful before the wedding with picking the music and was very flexible. I would recommend her to anyone who is looking for something special.