Daithi Taylor Photography L.I.P.P.A.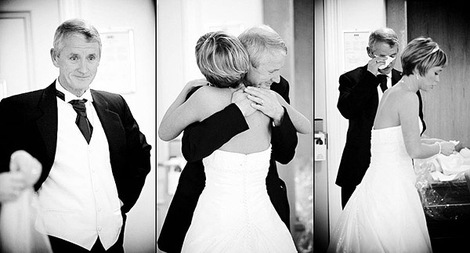 Associations
Supplier Details
'Photography only' CD package €995.00 - special offer ends soon, click here to book now!
Daithi Taylor is Ireland's leading wedding photojournalist, a formally trained documentary photographer. Weddings by Daithi are photographed in an unobtrusive manner to highlight spontaneous moments and real emotion. The result is a 'behind the scenes' story of your wedding day, captured in a fun, relaxed and informal way.
Daithi Taylor wedding photography is based in Enfield, County Meath, Ireland. He is available as your wedding photographer in Meath and throughout Ireland.
Wedding Photography 2011 - Every couple receives....
Full coverage of your wedding day from the bridal preparations to just before the meal.
All of your images  (in high resolution) to keep forever on CD
A mixture of black and white & colour photography
A complimentary web-movie of your wedding day highlights.
          An example web-movie - http://www.capturephotography.ie/cartonhouse.html
A 'password protected' personalised proofing website to view your images online.
A unique and stunning wedding album designed individually for you.
A fully qualified and insured member of the Irish Professional Photographers Association (IPPA).
Are you on a budget, don't need an album, but would still like to have beautiful photography?
Our €995.00 Photography only CD package:
Full coverage of your wedding day from the bridal preparations to just before the meal.
All of your images (approx 300) fully edited, ready to print on disc - without restriction
Your own 'password protected' proofing website.
A stylish presentation case with picture CD.
A complimentary web-movie (slideshow) of your wedding day highlights.
If you would like to know more Daithi can be contacted anytime at 00 (353) 085 1018423 -- 00 (353) 01 651 9034 or [email protected]. Evening appointments available on Tuesdays and Wednesdays.
Testimonials
We highly recommend Daithi to anyone looking for a professional photographer who is adept at capturing both portait and reportage photography. Daithi is great fun and gets on well with all the guests on the day. He managed to capture all our special memories of the day flawlessy and to such high standard. We are extremely happy with our photographs and really appreciate Daithi's acute eye and dedication for photography. Many thanks.

Amazing photographer!!! We met a few photographers before our wedding but Daithi Taylor stood out a mile and it was an easy choice. He was so friendly, so professional and really easy to deal with. And his work is amazing, stunning photos, really artistic, original and full of warmth. Both of our families thought he was fantastic on the day, really unobtrusive but very professional and quick. We love the photos, they capture the feeling of the wedding, and he is amazing value. Couldn't recommend him enough! Thank you Daithi.

I do not know where to start when recommending Daithi. When I first met him I could tell straight away he took such pride in his work so I had no hesitation booking him. On the wedding day he was relaxed, discreet and great fun, had us all laughing and the photo session didn't seem a chore at all. When I saw the photos for the first time I was breath taken, not only were they brilliant but he managed somehow to capture the atmosphere and peoples personalities in the shots. The photos are so natural and inventive, most of the photos I didn't even know he had taken. Everyone who has seen them have said how lovely they are. I do not have one single regret in booking Daithi and I would recommend him to anyone in a heartbeat. He is a lovely guy and an amazing photographer.

We got Daithi via weddings online website. From the time we met him he was extremely helpful, professional and friendly. On the day he was brilliant, he came to both houses and after a few minutes we didn't even notice he was there. He was great. He even came in with us to our local as we stoped off on the way to the hotel and took great photos there. We got our album this week and we're absolutely thrilled with it. I couldn't recommend Daithi highly enough. I recommended him to a friend of mine, and she was thrilled with him as well. He is fantastic.


Daithi was fantastic from the moment we met him when he came for tea and biccies and did a superb slide show and left calling us by our shortened first names. A fabulously professional photographer. People asked me why there was no photographer they thought he was a friend. The photos are out of this world and have even been picked up by The Wedding Journal! A true gent and wonderful professional with all the skills of a complete perfectionist without the stress. He followed out instructions to a t and made the day the happiest of our lives. I wouldn't hesitate to recommend him to any one looking for the perfect photographer I'm only sorry I can't hire him again!! A very happy bride and groom indeed!! Even my mother was impressed!


Basically we came across Daithi (the phtographer) by chance and after our intial meeting with him we new we were onto a winner. He was extremely organised and professional yet really friendly and more than helpful. He did exactly what we wanted which was very natural photos of the day. At the end of the day he said goodbye and we thanked him and about 5 minutes later he came back in to say the sun was setting and it would make for a beautiful picture so we went outside literally for 5 minutes and the pictures we just amazing. The professional service and photos that Daithi provided us with were simply fantastic, so much so I continually recommend him to anyone getting married, wanting family photos and/or any other occassions. Finally I will concluded by THANKING Daithi not just for a great job but for the record he has given me of my wonderful day. THANKS Daithi.