Ashmore Video Productions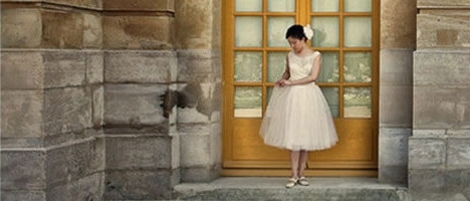 Supplier Details
Ashmore Video Productions
Midleton, Co Cork, and Portlaoise, Co Laois.

Capture your Wedding Day on Film
The biggest day of many peoples life is their wedding. A professionally produced wedding video will be something treasured and expected to last for more than a lifetime. Your wedding video can be passed down from family generation to generation, ensuring that the happy memories live forever.
Amateur Wedding Video or Professional Wedding Videographer?
Using a friend or family to film and compile your wedding video, is a high-risk strategy. Commonly the video equipment used is consumer standard and the skills of the camcorder operator are usually undeveloped. The result is hours of poor quality wedding video and audio that cannot be recovered through postproduction editing - if they have this kind of facility available.
A wedding video organised through Ashmore video productions, ensures that your special day will be filmed on broadcast quality cameras, by experienced professionals and sensitively edited on state of the art post production video editing equipment
Wedding Video Experience
Ashmore video productions has been delighting newlywed couples with unique records of their wedding day for five years. We take the time to discuss the specific requirements of each couple before the big day, and skilfully and unobtrusively film their wedding, using state of the art equipment, to the agreed plan as the wedding proceeds.
We will paint a picture of your wedding day, from getting ready, through to the first dance and beyond. The wedding video will allow you, your family and your friends to re-live your wedding day and share the special moments. You will see your guests enjoying your wedding and be able to pick out moments that you missed on the day.
Wedding Video or Wedding DVD
The final product is compelling viewing. Set to music of your choice and flowing through the day. Our wedding video service is professional, friendly and worry free. We are striving to delight the bride and groom throughout our process culminating in delivery of the final product.
Our product range includes the following services.
Preparation at the church
The Marriage ceremony
The photo shoot
The newly weds entrance in to the reception
Highlights of the speeches
The cutting of the cake
The newly weds first dance
We are happy to be flexible with the above services, if our customers have different requirements. Contact Pat to discuss how we can ensure that your wedding video is as special as your big day.
Ashmore is based in Midleton, Co Cork and Portlaoise, Co Laois.
Testimonials
We had Ashmore Video Productions cover our wedding. The quality of the dvd is incredible. Pat uses 2 cameras so there is no unnecessary moving of the cameras and this adds greatly to the finished product. Also the editing, especially for the highlights section is fantastic. We are thrilled with our dvd and so glad that we booked Ashmore Productions.

We are so thankful to Pat for portraying our most precious day in true fashion. He takes his role very seriously. The primary reason for wanting a DVD was something to look back in time that would capture our special moments and special people. Our wedding DVD depicts everything we wanted it to. It is professional, classic and comes together perfectly. Evidence is when our friends and family see it, they want copies. Pat's editing reduces any boredom or monotony and captures everyone so well, with music throughout. However it is the special touches that make Ashmore Video Productions so unique. Therefore we would like to recommend their service to anyone. Thank You.

Pat did an amazing job on our DVD. The quality was excellent and overall it was really professional. He really captured the whole day beautifully. His use of 2 cameras was great as it enabled me to see different angles of the same moment and kept me interested throughout the whole DVD. I barely noticed Pat on the day and he got some really great interviews from family and friends without putting presure on them. Also it's clearly evident from all the work and time Pat put into the the finished product that he loves and has pride in what he does. I would definately recommend him to any bride to be!

We are really thrilled with the result of our wedding video from Pat in July. It is beautifully and professionally produced, making me cry and laugh out loud at the same time when watching it. The high quality of the video easily captured all our specific requirements for the day and allowed us to relive all the happy memories and treasued moments. The work that Pat puts in before the day with getting the details that we wanted made it unique and special to us. His varied use of lovely music, family and friends interviews and clear vocal records of speeches etc make it a priceless keepsake for the future. Pat was a pleasure to work with throughout and i cant believe that he did so much work wihtout us hardly even noticing him on the day!

We were simply stunned by our wedding DVD. It captured the most unique images and events that went unnoticed to us both on the day. It's hard to believe that there was just one man doing the job and that we hardly noticed him all day - very unobtrusive to say the least. Pat was a true professional from beginning to end and his hard work and genuine interest was very evident in the finished produt. He included all our favourite music which was beautifully matched to the video footage. His montage at the end was very emotional to watch as it included highlights of the day with voice over of various quotes from speeches and prayers. The Dvd ended with some touching interviews with our closes family and friends. Stunning.


We are very happy with our dvd of our July wedding. Pat put a huge amount of work into our dvd, with everything from music to individual guest shots during the ceremony. Beautifully finished, with some fantastic shots of little details that are impossible to notice on the busy day. Loved the montage incorporating voice over extracts from the homily, and interviews with relations and friends. A true professional.


Pat & Lorcan,

Our wedding took place on the 15th Aug 08 in Tullamore and from start to finish you captured all the magic in our day - you even had all the special natural bits we had long forgotten about!

You did your jobs to the highest standards of professionalism, arrived early and left late... :-)

I couldn't wait to see the final product - and a short 7 weeks later the DVD was in my DVD player... thanks again

I have absolute pleasure in highly recommending Ashmore productions.

Andy & Mary

We got married on the 10th of May and I must say Pat from Ashmore Video Production did a fantastic job. We were really impressed with the wedding video and the amount of work put into it was well worth it, from the filming before hand to the wedding day was one of a kind (fantastic) all our friends are still talking about it. What can I say if you are thinking about getting married in the future give Pat a call because he will make a wedding video you wont forget, and I will be recommending him to people I know also, cheers Pat I owe you one Padraig & Aisling


Ashmore Productions filmed at our wedding on the 25th of Jan this year, I have to say Pat and his sidekick were fantastic, they were very professional at their job. We didn't even notice them much on the day, they know how to do their job and they know it well. We received our DVD about 4 weeks ago now, it was brilliantly edited and we just loved the music Pat picked for us. Pat is a very easy going guy and we got on with him very well. I would recommend him any day to anyone looking for a really good videoman.
Thanks Pat.
Jackie & Alan (25/01/08).


We are absolutely delighted with the DVD that Patrick made for us.I can't stop watching it.He was so unobtrusive that we hardly noticed him on the the day, yet the finished product covers everything. We love the music that he put it to and our parents are thrilled with their copies too. I have no hesitation in recommending Ashmore productions to any couple who want to record their special day.
Many Thanks