South Coast Cadillac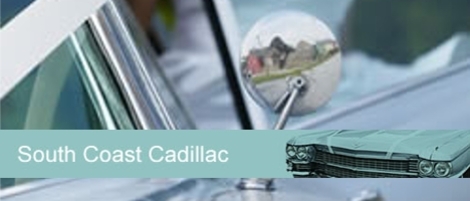 Supplier Details
Cadillac, the legendary marque that has defined all that is best in style, luxury and excellence for more than a century is now available to enhance your special day.
The world's premium luxury car is presented with a level of service you can only expect from the best. Attention to personal details is delivered with a passion rarely encountered in the world of today, carrying you in a cocoon of opulence to begin your new tomorrow.
The American dream was never represented better than by the luxury,style and sheer presence of Cadillac. Throughout the USA, from Al Capone, through Rock n' roll and to the present day, the legend spread across the globe.
Now, at your disposle the classic 1963 model you see before you will add showstopping glamour to your special day as only a beauty of this vintage can.
The 1963 Cadillac sedan. Do you really deserve anything less?
Testimonials
Just to let you know you're the cat's whiskers! It was a pleasure dealing with you & our friends are still talking about the car..."

"Thanks again for taking such great care of us on our wedding day. You made the journey great fun and all the guests commented on you are your great car"

"The effort you put into all the personal touches made us fee so special"

"The day of our wedding was a remarkable one the Cadillac just put the icing on the cake everyone was speechless"

"Thank you for getting the day off to such a great start. You'll come highly recommended."

i was the best man at a wedding that mark did,and im not a car nut at all, but, and heres the thing that the site doesnt tell you, the cars good, but its ALL about the service. as a best man thats kinda one of the many things you worry about, how smooth you want the day to go, you want to be in control of the whole day cos, well its your best mate / brothers big day.well my friends when you hire from south coast caddillacs it it one less thing to worry about cos i can tell you it is 1st class.