Brendan McCarthy - Church and Reception Music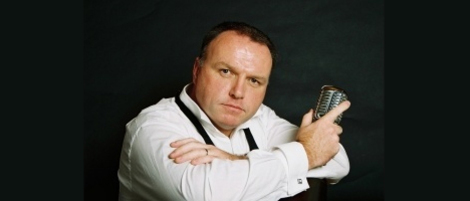 Supplier Details
'Love is a friendship set to music'.
The music on your wedding day is a deeply personal and integral part of the ceremony and beyond. Whether spiritual and sacred or quirky and eclectic, music is the language of love and can be the catalyst to transform your special day into a truly memorable occasion.
Brendan is a classically trained tenor with many years experience on both stage and screen. He studied singing with Paul Deegan at the Royal Irish Academy of Musicand spent 12 years as a member of one of Ireland's premier professional musical ensembles, the Band of An Garda Siochana. Currently under the tutelage of Valerie Leahy at the Waterford College of Music, he also studied classical guitar at the College of Music.
Brendan has won the Joseph Robinson Memorial Prize and was a runner-up with distinction in the National Music Prize for Singing. He also recently won the Senior Vocal category in the Waterford Feis and has obtained the Bronze Recital Medal. He is currently working towards Silver and Gold Medals respectively.
Brendan has a wide musical remit and can accommodate virtually any request. Lyric and /or operatic pieces, sacred and religious music, show tunes and popular songs are all elements from which Brendan draws his repertoire.
Brendan is also a member of The Persuaders band;one of the best live wedding and corporate bands in the country, and the only band recommended by Adare Manor. Four experienced professionals who've played live and appeared on radio and television across Europe with some of the top names in the music business.
Visit www.thepersuadersband.com for more information.
Testimonials
Brendan sang for my christmas wedding last week,22/12/11,he was amazing. Each and everyone of my guests had something good to say about my music in the church, but the one I liked most was that he made the hair stand on the back of many necks,as it was xmas he sang o holy night and it brought tears to my eyes, brendan was a plesure to work with and done a great job on the day,I cant Thank him enough for playing a big part of my day and making it so special,thanks Brendan

Hi breandan many many thanks for saturday your music made our cermony fantastic with wonderful singing everyone said it was lovely. Thanks again

Brendan was amazing at our wedding in July 09,we married in Tramore church and Brendans voice carried throughout. He is a pleasure to deal with, including advising us on the most suitable songs, nothing was too much for him. Even now a year on people still talk about Brendan and how beautifully he sang.
Thanks Brendan, you have a true talent!

Myself and Mark got married last September and had the pleasure of Brendan singing at the service. He was simply amazing and performed flawlessly and professionally. He was a delight to deal with; easy going and funny and helped draw up a very unique song list for us. Everyone was asking about him as he brought a tear to many an eye! I can't recommend this lovely man enough and just love watching the DVD of the service to hear his performance over again. Thanks a million for making the service extra special.


Hi Brendan, Jeanette and Tom here just want to give you a huge thank you for making our wedding ceremony so special, you were fantastic. All our guests are still talking about how beautiful the singing was in the church. Thanks again and it was a pleasure dealing with you. Forever grateful.


Brendan McCarthy recieved a standing ovation after his performance at our wedding. His singing enhanced our ceremony beyond all expectations. He completely overwhelmed us and our guests with his exceptional and emotive voice. Brendan is a consumate professional, an absolute gentleman, who will do his upmost to ensure your music is as you want it on the day, and then some. Brendan meet me with a big smile and kind words before I entered the church on the day, which made me feel so at ease. Brendan helped set the perfect tone for a perfect day. You need look no further for your wedding singer.


Brendan sang at our wedding on 6th Dec last, he was fantastic!!! He promises that the music is special and it really is!!! His singing really made the difference to our day.
He is a brilliant talent and has a brilliant personality!!! Lots of our guests have commented on Brendan and that is the best testimonial I could give!! I would recommend him to anybody its an investment in your big day!!!


I never thought I would cry on my wedding day, but when I heard Brendan sing "You raise me up" as I walked up the aisle I couldnt contain my emotion! It was magical. There wasnt a dry eye in the house. Even my husband was crying! His voice is one in a million. If you are looking for a singer who has a fantastic sense of humour and is so talented, then Brendan is your man. From the bottom of my heart Brendan thank you. You made our day truly unforgettable!!


thank you brendan and friends for making our wedding day so special ,we asked you for romantic, and thats what you gave us.So professional and a pleasure to deal with.Our guests still talk about the music in the church.We highly recommend him to anyone who want a little something extra on their wedding day


Brendan sang at our wedding ceremony a few weeks ago. He made a lovely ceremony even more special. I could highly recommend him to anybody getting married in the future. He is both professional and talented.


hi, just had to post some comments about Brendan McCarthy as our wedding singer for our wedding day. He was absolutely brilliant!! His voice sounds very like the singer Andrea Bocelli (probably spelt wrong!) and I can honestly say I had extra tears(first tears were for my new hubby!) in my eyes listening to him sing the hymns we had chosen. I felt he really brought something special to our mass as his voice is so heartfelt. While we were signing the register he sung a song called 'This is the moment' and truly it was the moment - I can't describe it, it was magical. I would highly recommend him. He was great choosing the hymns too as we weren't sure exactly what we wanted but he was able to recommend some lovely hymns/songs we hadn't even thought of. Very helpful. As he has done lots of weddings too he can kind of give you a feel as to which hymn or piece of music goes best in different parts of the mass. As you can see we were extremely happy with our choice of wedding singer! Good luck to everyone, fifi