Mimosa - Instrumental and Vocal Trio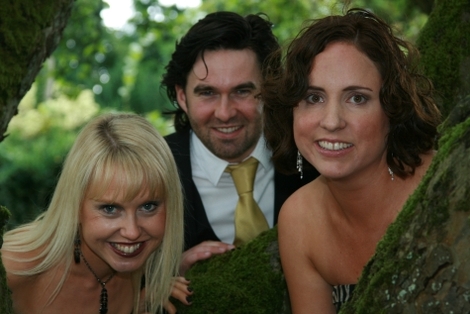 Supplier Details
Instrumental and Vocal Trio
Violin, Flute, Piano, Guitar, Soprano, Alto and Tenor Voices. Make your wedding day special with a wide range of styles including classical, popular and traditional music. Church ceremonies and drinks receptions are our speciality!
Testimonials
Mimosa played at our church wedding in June. We couldn't be happier with them... they really added to the ceremony. They were more than helpful in the run-up to our wedding and were always both friendly and professional. I would really recommend them!!

I was totally blown away by the music in the church, it was beautiful, even though I was unaware of what was going on around me at times during the ceremony your music and singing pierced my thoughts and gave me goosebumps.Thank you so much for making our day even more special!

Thanks for the wonderful music at the wedding - it really added to our special day.
From the traditional religious songs to the more contemporary modern music we chose - everyting was sung perfectly.We'd happily recommend The Mimosa Trio to anyone looking for top class church music.

Mimosa perfomed at our Church Wedding in Mayo.The were so professional and accomodating from the start.The range of voices and instruments was fantastic.Our guests were wowed by the group and are still talking about the music!Booking Mimosa proved an amazing start to our amazing day.A huge thank you to Anne-Marie,Sinead and Johnathon!

Mimosa Trio were a great help to us in selecting our Church music and did a thoroughly professional job on the day. Our guest were highly complimentary of their singing and music. We have no hesitation in recommending them...Thanks again for everything...


We met with mimosa a few weeks ago to go through the church music for our wedding. We were unsure of what songs we wanted but they gave us plenty of options and really put our minds at ease. They are superbly talented people and i would strongly recommend them for your wedding!


Hi all,
Met with "mimosa" this evening, and a nicer bunch of people you would never meet. They were so helpful to us, as we didnt have a clue where to start. They're voices are amazing! and thats without the instruments they play. We have booked them for next year. Cant recommend them enough!!