Springbreak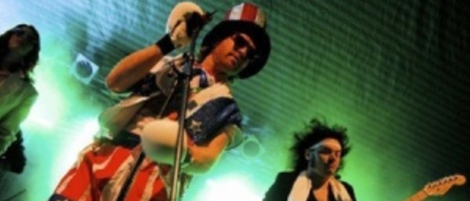 Supplier Details

Spring Break is a seven-piece good time band that never fails to set the temperatures rising at any party they play. Solely playing the greatest American hits of the 1980s, Spring Break's diverse line up of live drums, bass, guitar, two keyboards and five different lead singers, provide these multi-instrumentalists the scope to move through all the hits of the era with absolute ease.  
From the relaxed rock of Bruce Springsteen and John Cougar Mellencamp; to the beckoning ballads of Foreigner and Peter Cetera; to the smooth soul of Lionel Richie and Hall & Oates; to the polished pop of Don Henley and Huey Lewis; to the dance floor classics of the Pointer Sisters and Toto: no musical style is beyond the seven band members who have each played live for over 15 years.  
Spring Break have played weddings and corporate functions for four years now and their slick 80s costumes, sophisticated musicianship and powerful singing voices have seen them rebooked by countless wedding guests, and also by every event management company who's hired them.  
Having played at weddings in every corner of Ireland and also in England and around Europe, Spring Break can safely guarantee they'll inject a huge amount of fun and quality into your big day.
Testimonials
We are still getting comments about how great Spring Break were at our wedding. One of the highlights of the day. Thanks again to the band for playing at our special day on 17th February. We had a fantastic time!

"I had the time of my life" Was at my neices wedding Clare and Brian Mc Cann in Seafield hotel Sat 30th March! Just a short e mail to say you gays and gal are fabuloso! Everyone of all ages was on the dance floor the min you started up.They were going :buck wild: as we say here in THE NORTH!Thank you again hope to see you again- until then Don't stop believing!!!! Up the Wedding.