Dearbhail & Robin - Harp and Flute Duet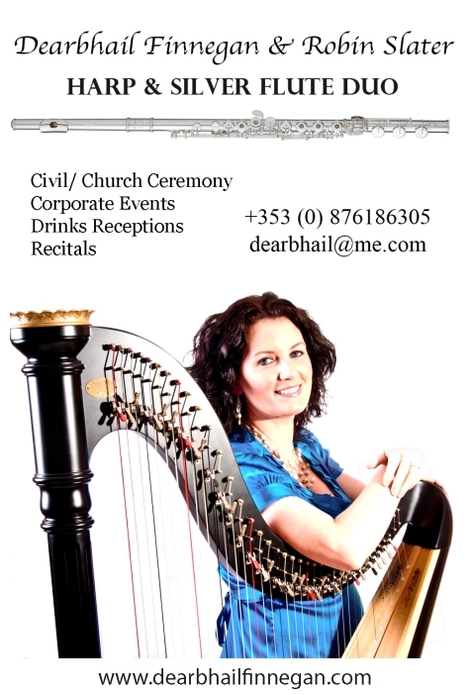 Supplier Details
Dearbhail is a world renowned Irish Harper, who has been performing as a professional for the past 12 years.
Dearbhail has had the great honour to play for President Bill Clinton in the Whitehouse, Washington DC.
Dearbhail is a very competent and versatile Irish Harper experienced in providing music for your wedding day.
Dearbhail and her husband Robin can also provide Harp and silver Flute, for your special occasion .
Please visit Dearbhail's website for more information.