The Vard Sisters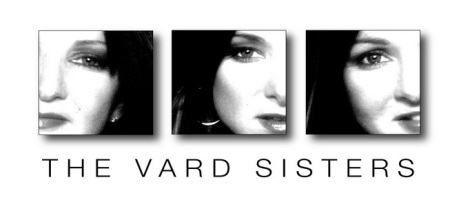 Supplier Details
The Vard sisters launched onto the irish music scene some ten years ago and proved an overnight sensation. Selling more than 200.000 copies unprecented in Ireland for a new act , their debut ablum heavenly went triple platinum. Since then the girls have been busy entertaining everyone from presidents to pop royalty both at home and abroad. And have released two further albums follow your heart and time of change which have been hugely popular.
The vard sisters have gone back to where it all began and are currently juggling a hectic schedule on both the corporate and wedding and concert circuits here and abroad. The girls confess their favourite venue to perform in is in church its where they were discovered and where they feel most comfortable. To sing at ones wedding is an honour and privilege...... its the single most important day in ones life!
The Vard Sisters bring something very special to the church ceremony their unique blend (that only sisters seem to achieve) and their craft brings a great sense of emotion and spiritualism to such occasions. (see testimonals). Although their act is made up of the three voices plus their musical director who accompanies them they endeavour to make themselves affordable to all that are interested in booking them.
If you would like to contact the girls to discuss your musical requirements for your special day pleasephone 01 2988198 or 086 896 1087 or visit their website www.vardsisters.com where you can listen and browse their extensive repetoire and where you will also find numerous testimonials and approapriate ideas for readings etc or alternatively by email [email protected].
Keywords: wedding singers Dublin, church singers Dublin, The Vard Sisters
Testimonials
Thank you so much for traveling to Drumraney Church. I really wanted the ceremony to be talking point of the wedding, as that is the most important part. I was so glad that we had asked you to sing at our wedding for two reasons firstly and most importantly because the singing was really fantastic and professional. Everyone commented on it and were trying to sneak a peek at you. The second reason is that you were so nice to deal with nothing was a problem and you really were open to anything that we wanted. So thank you for making our day so special. I knew I didn't have anything to worry about from the first day I spoke to you.

Dear Cathy, I am finally getting time to write to you now, life has finally returned to normal! I just want to say a huge Thank You for the amazing performance at our Wedding, It was absolutely beautiful; everyone is still talking about how fantastic the music was. I will never forget walking up the aisle to Nella Fantasia, it truly was amazing. You gained many new Fans and lots of our guests have since gone and bought your CD! I honestly cannot thank you and your sisters enough,

Dear Cathy Lisa and Wendy, Thank you all most sincerely for supporting us at the launch of Anam Cara , your voices lent their own magic to the evening and were as always so beautiful. you left hardly a dry eye in the house. I think Miriam O'Callaghan was heading back to RTE to look for a spot of camouflage make-up before venturing onto the set of Primetime. Needless to say the song spoke to most of us very profoundly and we were deeply deeply moved. Your presence and wonderful singing played no small part in the success of the evening and we were honoured to have you as part of it and remain hugely grateful Many many thanks to you all

Hi Cathy,

Hope all is well. Myself and Ann want to thank you for the wonderful performance you put on for our guests in Trim in August. Your music was simply amazing and it really left an impression on all our guests. People were still talking about it weeks later.

Thanks so much to all of you for everything and I hope to work with you in the future.

We wanted to say thank you so much for singing at our wedding service. You were absolutely fantastic and I know (ourselves included), that most people in the congregation wanted to applaud you after each piece. You were great to deal with and your direction in terms of music was spot on. Both ourselves and our guests were so impressed and you definitely featured as one of the highlights of the day! "

We want to take this time to say thanks for sharing our wedding day, we hope you enjoyed it and had plenty of fun, and hope you are over that 47 degree sun. We had a blast and hope you did too, cos` you played a part in our brand new life. Thank you for playing a special part in our ceremony with such beautiful singing, we greatly
appreciate all your help and hard work, it sounded amazing. Thank you."

Just a quick note to say thank you so much to Cathy, Wendy and Lisa for making our wedding ceremony in Rathfarnham Church so very wonderful. It was such an amazing day, which was set off to perfection by your accompaniment at the church. We really appreciate everything you did to ensure an unforgettable occasion; from your very professional and helpful advice on the songs, hymns and music that would suit the day, to the performance at the ceremony itself. It was a welcomed relief to know that once we had discussed it, that everything was then left in your hands for the day, and you delivered it to perfection. It truly was breathtaking. And although I was confident I would enjoy and appreciate it, I wasn't quite prepared for the reaction of the guests, who were, without fail, blown away. Our heartfelt thanks to each of you for making our wedding ceremony truly memorable. With best wishes

Hi Cathy, Lisa and Wendy, Thank you so much for your spellbinding, enchanting, incredible and memorable singing and music at our wedding as a long time fan you truly made my day and wedding ceremony incredibly moving and special. Our guests were still talking about your singing now after 5 weeks following our wedding. Peter was also incredibly impressed and felt you were all incredibly warm meeting him before the start of the ceremony. We were delighted to get a chance to meet you and thank you before we walked down the aisle as husband and wife. We will never forget your contribution to the best day of our lives. Best wishes,

Hi Cathy, I just wanted to say how fabulous you and your sisters were on Friday. I went looking for you after I had greeted everyone but you had left. I can't blame you, the priest was pretty long winded and it was late and hot. We had so many compliments on the singing, not least of which was Rory's aunt who I believe got your autographs and apparently tried to buy your cd!! Everyone said they wanted to clap after every song. One of my favourite memories of the day was just sitting at the altar watching you perform Hiding Place and all the other stunning pieces. I hardly gave Rory a look! Rory was also so impressed. Best wishes,

Thank you Lisa, Wendy & Cathy so much for singing so beautifully at our wedding on the 6th august 2011. The professional, warm & friendly manner which you have, made it a dream to work with you in choosing our wedding music. It was so beautiful, we would love to do it all over again!! Our wedding guests were wowed by your beautiful talent & we still hear such beautiful compliments about the wedding!! Thank you all so so much.

Dear Wendy Cathy and Lisa, Owen and I would like to thank you and your sisters for making our Wedding Day so special. The music that you all provided was the highlight of our Day, something that we will always remember. Our guests were speechless with ye're sheer professionalism and amazing voices, and are still talking about it. Church music was important to us as we wanted it to set the tone for the rest of our day so I immediately booked The Vard Sisters. And I was not disappointed, I will never forget my walk up the aisle I was overcome with emotions by the unforgettable sound (I actually cried). Cathy was very helpful and offered me some great advise on hymns for the mass - I had other ideas which she took on board and together we worked it all out. It was PERFECT. Thank you all so much.

Hi Cathy, Just back from honeymoon and I just wanted to send you a message to thank you so much for singing at our wedding, you really made the ceremony. It was so magical and we will never forget it. Thank you so so so much!! I hope you got back ok with the snow etc. Hopefully we will hear you soon at another wedding. Have a great Christmas and a fantastic New Years

Hi Cathy, Lisa & Wendy I just wanted to say that you were just amazing at our wedding. From the minute you started to sing Nella Fantasia as I was walking up the isle everyone there just froze when they heard you sing (& I don't think I'll ever forget that moment). We had goose-bumps listening to you at the altar during the service and it made our wedding so special to us. In fact people at the back of the church thought that we had a CD of you singing because each song was just perfect, they got a nice surprise when they came up to the altar!!! Thanks again and for being so friendly and helpful in the weeks before our wedding. I would definitely recommend you to any bride & groom who wanted to make their wedding ceremony spectacular. Wishing you all the best for the future

Hi Cathy, I just want to thank The Vard Sisters for making our wedding service more magical than we could have imagined. You brought the church to life with your haunting and soothing melodies and harmonies. Every guest that I spoke to on the day and since then have remarked on how beautiful you all sounded, having The Vard Sisters was definately a talking point of the day. Thank you! The photographer took some lovely photos of you all singing in the gallery, I will send them on to you, you might like to use them on your website? Kind regards,

We would like to extend our heartfelt thanks to you for the amazing contribution you made to our wedding ceremony in Bohernabreena on September 15th. When we think of our wedding mass, we recall the beautiful singing, full of emotion as it really was breathtaking. The mass music for me was very important to get right, and the support I received in choosing my songs was excellent. I found you to be very flexible with the arrangements for songs I wanted. To all engaged couples planning your wedding you must book the Vard sisters!

Dear Cathy, Wendy & Lisa, Thank you all so much for making our wedding so memorable. Our aim, when planning our wedding, was to have a meaningful and moving ceremony and the rest of the day would look after itself. We are delighted that we achieved this with your help. The music and singing was fantastic and touched everyone there. Many of our guests commented that they felt they were renewing their own vows and didn't want the ceremony to end. We really are thrilled with your performance and the happy memories will remain in our hearts for a long time to come. Thanks again and kind regards

Cathy: a heartfelt thanks for the stunning music at our wedding. You guys were amazing. Thank u so much, our guests were blown away by you guys. All the best for the future

Cathy, Just a quick e-mail to thank you again for such a beautiful performance in Dromoland Castle . Everything was absolutely perfect. You made the ceremony! It was so emotional but extremely special at the same time. To be honest, I don't have words to express how delighted and privileged we felt to have you sing at our wedding. Every song was sung with feeling and absolute perfection. Its very difficult to choose a favorite but because I shed a tear to The Voice of An Angel, that is definately one song that will stay with me forever. So, thanks so much!

Wendy, Lisa, Cathy, just to say Thank you for making my daughters Wedding such a special day. May 31" Turned out to be a fantastic Day, Thank you so much for being part of it. Best Wishes for the Future."

Hi Cathy, We are still on honeymoon back next week but I wanted to drop you a note, We want to thank you, Lisa & Wendy for singing at our wedding. Your voices were magical and made the cermony extra special for us. We were delighted that you were a part of our day. All the guests were saying on the day how wonderful the music was so thank you all so much.

Sorry I didn't get to say hello on the day, you should have come over to me... anyway I will recommend you to anyone I hear who needs church music!

Thanks again,

Firstly, my sincere apologies for the delay in contacting you - we were fortunate enough to have a long honeymoon so only just arrived back a few weeks ago and have since been settling into life back on earth! Anyway, what can I say, only YE WERE FANTASTIC and I thank you for intensifying the entire experience for Nick and I, and for our guests. Your performance was not only excellent it was amazing. From the moment the music started it was incredible, your voices filled the Abbey, it was perfect. For the rest of the day, all our guests were complementing the beautiful singing and we are still hearing the raving comments about your singing and music. Thank you so much Ladies, for making our day so special and spiritual. Thank you also for all your advice and your time taken in preparing. We would recommend without any hesitation. Very best wishes to such talented ladies.

Dear Cathy

Just when you thought it safe to open your e mails here I am again!!! First of all I must apologise for such a long delay in contacting you after the wedding - we have been in France (recuperating - with lots of champagne and wine!!!) since and have only just returned.

On behalf of my daughter and our family I would like to say what a joy it was to hear your amazing voices on her special day. We were entranced as were our family and friends and it certainly was the highlight of MY day. I really did not want that part of the day to end - it was just pure magic. One of my friends has decided the Vards are singing at her funeral!! Scary! I shall be there though ... !

Thank you also for your assistance and unfailing courtesy during the process of choosing pieces for the wedding. All of our favourite songs performed so marvellously. You are a wonderful ambassador and it was a great pleasure to meet you in September. I only wish I had a few more daughters so that I could have the pleasure of hearing you all again. My husband is equally delighted we dont!! On a purely monetary basis I mean! With warm regards

Hi Cathy, I just wanted to drop you a quick note to thank you so much for your beautiful singing at our wedding. I never even got a moment to introduce myself on the day! You were really fantastic, both Ciaran and I thought your songs were so beautiful, really adding to the ceremony making it even more special for us. Hopefully we'll get a chance to work again in the future (although hopefully it wont be for another wedding!!) Thanks Again

Dear Cathy, Hope you are all well. I'm sorry it has taken me this long to write and thank you, Wendy and Lisa. I just wanted to say that I was totally blown away when I heard the first song The flower duet my dad and I were in tears walking down the isle. The music throughout the ceremony was truly amazing and for me my favourite part of the day. My mom had been at a wedding twelve years ago you guys were singing at and I remember her coming home saying Aimee these girls have to sing at your wedding when your big!! My guests enjoyed every second and are still raving about you. So..I cant thank you enough Cathy and please pass on to the other girls

Magical, Enchanting, Unique, and Memorable are just some of the words guests used to describe your singing on our day. People are still talking about how emotional and heart felt the ceremony was and how your beautiful voices filled the church with warmth and love. One of the highlights of our day was the church and your beautiful singing. Derek and myself don't know where to start in thanking you for helping us to create one of the best days of our lives. I wasn't nervous going up the aisle as I could hardly wait to hear your voices welcoming me in to the church. Your guidance in picking the correct songs was invaluable. Our gratitude and happiness goes beyond words. Thank you again for helping us create a day that we will definitely remember.

To the wonderful Vard Sisters. Thank you for making our ceremony on the 19th July 2011 so special with your incredible singing. You are true professionals with an amazing talent and we were so delighted to have had you as such an important part of our Wedding Day. Best wishes

Hello there, We just wanted to say thank you very much for making our Wedding ceremony in Kilkenny on October so special and memorable for both of us. Your singing was outstanding and we really were so delighted that you could share in our special day. Your help and guidance coming up to the Wedding in choosing songs for the ceremony was invaluable. So many of our guests complimented your wonderful performance on the day. It really was magical !

Dear Cathy Lisa and Wendy, I will never forget the feeling of sheer joy and excitement when myself and Dad walked into the Church. I had pictured hearing you sing the songs we had selected but I wasn't quite prepared for just how amazing it would be to hear them in person. It was truly magical. Thank you so much not just for your professionalism but for being a joy to deal with and for truly adding to the atmosphere on the day. In fact think the "testimonial" above is closer to how special it was - feel free to quote me

Hi Cathy, I just wanted to drop you a quick note to thank you and your sisters for doing an amazing job of the singing at our wedding. Your beautiful singing helped to make the ceremony even more special. Every guest commented on how wonderful the church music was. Thank you again, I am so thrilled I made the decision to have the Vards sing at our wedding, it was definitely the best choice I could have made. I don't think it would be possible to top your performance! Many thanks again. I am attaching a couple of the professional photos of yourselves from the wedding. They are copyright free so if you want to use them you are welcome to do so.

Hi Cathy, Wendy and Lisa, We just want to thank you all from the bottom of our hearts for making our Wedding Day the most beautiful and prayerful day of our lives. When those doors opened and I heard you sing Nella Fantasia all my nerves went away and I smiled the whole way down the aisle to the altar. Your voices are truly a gift from God and I am so glad that you could share them with us and our guests in Sligo . All the guests were blown away by the music, so many said it was the most beautiful wedding ceremony they have ever been to. Thank you again. Hope to see you in New York some time, let me know if ye are ever on the other side of the pond.

Hi Cathy, I just wanted to say a big thank you to you and your sisters. You made my wedding day extra special and I had goosbumps and the tears fell openly everytime you sang in the church. (23rd April, St Alphonsus and Columba, Killiney). Robert and I spend our honeymoon with the words of Nella Fantasia going around in our heads. I will never forget the day so thanks a million to you all, everybody has been calling me to say how beautiful and moving the church music was. Best wishes to you all

Hi Cathy, Just mailing you to say thank you so so much for your beautiful singing on our wedding day. It really added to the atmosphere of our wedding Mass and so many people commented on the music afterwards. Such beautiful voices and such beautiful harmonies! Walking down the aisle with my Dad was a very special moment for me and hearing your beautiful performance of 'Nella Fantasia' made it even more special. I still get shivers down my back when I remember it! Ian and I would highly recommend you and the girls to anyone choosing music for their wedding Mass. I was so sorry I missed you after the Mass because Ian and I really wanted to thank you for everything in person. Thanks again Cathy,

Thank you all so much for singing at our wedding in june !! It was the most amazing day of our lives and the atmostphere and emotion that was in the church on the day was down to your brilliant voices!!! The feedback that we have gotten from our guests was that it was the best and most memorable wedding ceremony ever and that was down to you! thanks also for all your help in choosing the music for the church and your helpful advice on the run up to the wedding and for anyone out there considering Church Singers for their day , the music in the church sets a tone and mood for the entire day and is very important to get right , The Vard Sisters are so worth it!!" Thanks again Cathy , we were so delighted with how it all went !!!!

We would like to take this opportunity to express our sincere gratitude to The Vard Sisters and musicians for providing us with unforgettable music at our recent Christmas wedding in Ashford, Co. Wicklow. It is without hesitation that I can say, the ceremony was the highlight of the day. All of our expectations were surpassed and what a start to the day! The reaction we received from guests was phenomenal, several of them have since purchased your Heavenly album. It was a pleasure to deal with you in every regard, thank you so much for making our ceremony a truly memorable celebration. Kindest regards,

Stephen and I can honestly say that your music and fantastic voices were the icing on the cake for our special day last September 20th 2007 in Glenealy church Co. Wicklow. Not one guest let the day pass without mentioning how moving the music was during the church service. We cannot thank you all enough for being so friendly and professional and most of all so so brilliant! We both would (and already have) recommend you as a must for anyone looking for that wow factor on their special day,

Sean and I would like to extend our sincere thanks to you and your sisters for your beautiful music at our wedding in Kilquade Parish Church. As you may have heard the priest say, I got very emotional coming up the aisle to Nella Fantasia which continued as you sung Eagles Wings! The tears kept flowing! Both Sean and I and all our guests were overcome by your voices and accompanying instrumental. It was so moving. We can't wait for our video - the highlight of the day being the ceremony and in particular your music. Cathy, on a personal level you were a pleasure to deal with in helping us select suitable music. We would have no hesitation recommending you to friends or family in the future

We would just like to say thank you for the beautiful singing and music at our wedding mass last July in St Mel's Cathedral. You did such a fantastic job, it was a real talking point of the wedding. Thank you so much for such a professional job. Wishing you every success in the future.

Having the Vards play at our wedding was a dream come true. The atmosphere in the Church was truly magical and we cannot thank them enough for contributing to the day in such a special way.

We wanted to let you know that you did an outstanding job in making our wedding a very special day that we will never forget. We can't thank you enough. Your dynamic personalities, along with your singing and entertaining abilities really made the guests feel "right at home". You coordinated everything beautifully. Since we have been back from our honeymoon, several guests have called and said it was the best wedding they had ever been to. Thanks again for everything...We'll never forget you.

We want to take this time to say thanks for sharing our wedding day, we hope you enjoyed it and had plenty of fun, and hope you are over that 47 degree sun. We had a blast and hope you did too, cos` you played a part in our brand new life. Thank you for playing a special part in our ceremony with such beautiful singing, we greatly appreciate all your help and hard work, it sounded amazing. Thank you.

"We wanted to thank you all most sincerely for singing at our wedding a few weeks ago in Glasthule church. I cannot tell you enough how beautiful both the singing and music was and how it made the wedding ceremony just so memorable not only for both of us but also for our families and guests. We greatly appreciate your input with regards the selection of the right songs. So many of our guests both local to Dublin and from further afield were so impressed and have been highly complimentary about your beautiful voices, one guest described it as "closing your eyes and feeling like you are in heaven".Thanks again for helping to make the day so beautiful and kindest regards for the future

Thank you for playing and signing such truly beautiful music at our wedding mass in Carrigeen Co. Kilkenny on the 3rd of November. David and I have reflected on our wedding day and I can say without hesitation that your singing really made our day special. Many of our guests said afterwards that the music in the church was breathtaking and that they will never ever forget your voices which sounded like angels singing. Thanks again for your professionalism and for helping us select our songs. I would have absolutely no hesitation in recommending the Vard sisters to any other couple for their wedding day. Kind regards,

Thank you all very much for singing in the church for our wedding Sept '07. It was absolutely amazing. So many people have said to us since that the singing/music in the church really set the day off to a brilliant start.

Hi Cathy, Before I head off this morning, I would just like to say a big "Thank you" to you and your sisters, what an amazing job you guys did. It was the most magical sound ever and all my guests said you sounded brilliant, "You made the day spectacular and started it on a high" I will always remember the sound and every now and again I play your cd, you guys just bring people to a different place Thank you again from myself and Tim, I would highly recommend you to anyone of my friends who are getting married." Regards

Cathy, Myself & Conor would like to take this oppertunity to thank you all so very much for making our wedding ceremony so special by your fantastic performance. It was the best part of the day for me. Everyone agreed that you were fabulous. Thank you all so much

Ladies, Just a note to say thank you so very much for the beautiful singing at our wedding in Abbeyleix Church last October. From the moment I entered the church I felt all my nerves fleet away when I heard your beautiful voices singing "Nella Fantasia" – From that moment on I knew that the ceremony was going to be everything I hoped for, and it was.

Myself and Kevin thoroughly enjoyed the singing and it really helped us to take time out during the ceremony to relax and really remember what the day was about. Your rendition of "the Prayer" after communion had so many moved to tears – it was truly special and I will remember it always. Our guests still talk about the beautiful, moving music on the day and I really just wanted to thank you most sincerely for all your advice, guidance and reassurance in the run up to the big day.

We look forward so much to hearing you sing again at my sisters wedding this December, as do all our family as we know you will again make the ceremony so memorable and special. All the best in the meantime,

Hi Cathy & Girls... Just want to thank you very much for the Music at our Wedding on 10th July. It was just fantastic. I'm sorry I didn't get to thank you personally on the day, but you get caught up in everything on the day. We were really delighted we asked you. Everybody complimented the music and could not believe we had the 'Vard Sisters' performing! Thanks again... all the best for the future. We will be highly recommending you.

Hi Guys, Just a note to say a HUGE thank you to you all for your fantastic performance at our wedding on the 15th of August. You really made our day so magical with your outstanding voices. It was extremely mesmerising and quite emotional! I want to thank you all from the bottom of our hearts for playing a huge part in a ceremony that we will never forget. THANK YOU.

Hi Cathy, We just wanted to say thanks for making our wedding day so special in Holy Cross in August. All our guests complimented your beautiful singing, I was almost in tears walking up the aisle to Nella Fantasia. We had such a wonderful day, thank you for all for playing such a special part.

Dear Cathy, Wendy & Lisa,

This email is so long overdue. You sang so beautifully at my sister Anne's wedding in Clonown Church, Athlone, It was such a memorable, wonderful occasion and all the more special by having you there to share it with us. You are still the talk of the Parish!! - all complimentary Anne and Declan are happily settled in Roscommon and looking forward to a special Christmas. Many thanks again for your beautiful singing, hopefully when you go on tour again we will meet up. Wishing you all a Happy Christmas and a healthy New Year.

Best Wishes,