ISPCA - Wedding Favours & Gifts that make a difference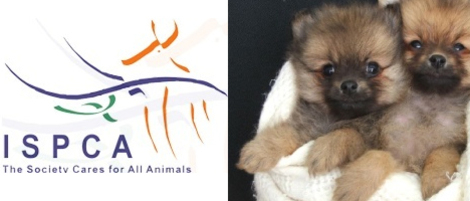 Supplier Details
Wedding favours
Please consider that instead of chocolates or sugared almonds as wedding favours; why not present your guests with not only a really thoughtful gift for them, but a life saving gift for us. Your special day can help transform the lives of many thousands of animals that are being devastated by cruelty, neglect and abuse.
The aim of the I.S.P.C.A. is to prevent cruelty to animals, to promote animal welfare and to pro-actively relieve animal suffering in Ireland. The Society supports the aims of similarly minded animal welfare bodies throughout the world. The I.S.P.C.A. believes that animals have the right to live their lives free from needless suffering and we aim to rescue, rehabilitate and responsibly re-home animals that are subjected to cruelty or neglect. We also believe that all animals have an intrinsic value entirely independent of their value or use to man and should be respected and protected accordingly.
For further information on our wedding favours/gifts please view our brochure.
Unique Wedding Gift
Unsure of what memorable gift to give the bride and groom! 
Why not arrange for a plaque to be positioned at the ISPCA National Animal Centre by sponsoring a kennel, cat pod or stable!
Or for the bride and groom, please add sponsorship to your wedding list!
Check out the ISPCA Brochure for some products available to you.
Donations made in lieu of gifts
A custom has evolved that instead of receiving wedding presents, a donation is made from the guests to a charity on the couple's behalf. 
Many couples now co habit before getting married and will already have the various items that would be traditionally given as presents. 
All involved with this type of giving, will have a feel good factor that they have donated to a worthy cause.
A gift to a charity will take away the worry of guests having to choose a suitable present.
The donation made will have a personal touch, of connecting with the cause close to the bride and grooms hearts.
A memorable gift.
The ISPCA will place a plaque in the couples chosen facility, (Kennel, Cat Pod or Stable) at the ISPCA National Animal Centre, with the details of their marriage, as a lasting acknowledgement to their kindness.
For further information please call the National Animal Centre on 043 25035 view our website www.ispca.ie or email [email protected]
Testimonials
i would just like to say that this is a brilliant idea and I will definately be getting these for my favors for my wedding and promting it to other people who are getting wedding favours for their guests as well.
Contact Details
National Animal Centre, Derryglogher Lodge
Keenagh
Longford
Contact name: Clare Farrell
Phone: 043 25035
Fax: 043 250 24
[email protected]
www.ispca.ie

Interact