Celtic Dance Fusion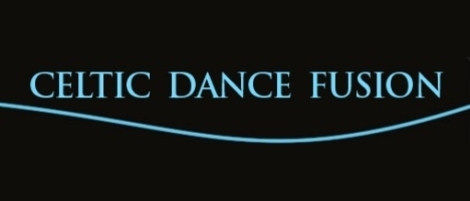 Supplier Details
PROFESSIONAL IRISH DANCERS
-"Created for dancers by dancers"-
Celtic Dance Fusion consists of more than 50 of Ireland's finest Dancers, and with a combined total of 50 years experience in the entertainment business- under the direction of Gráinne McCormack & Fergal Fay, this troupe is indeed regarded very highly in the live entertainment market and is in constant demand both in Ireland and Overseas.
As this very popular group have proved many times, they are indeed a wonderful addition to any entertainment package including Weddings, Corporate and Sporting Functions, Hotel Openings, Birthday Parties, Product Launches, Exhibitions and Festivals.
Many of the dancers in this elite troupe have performed with numerous dance-show throughout the world including "Riverdance", "Lord of the Dance" and "Feet of Flames" to name but a few.
Celtic Dance Fusion has also performed on various Cruise Liners including the "Silja Cruises" & "The Princess Liners". They have also performed with such Internationally acclaimed groups as 'The Chieftains' & 'Boys To Men' as recently as July 2005 in Chicago, U.S.A. in front of an estimated audience of over 300,000.
Some of the dancers have performed throughout Europe, North America, Canada, Africa, Asia and Australia.
'Celtic Dance Fusion' look forward to adding that extra 'Sparkle' to your Big Event.
For further information please contact, Fergal on:
Tel: +353 (0) 86 3854 222
email : [email protected]
We-Do Promotion: €100 off all mid week weddings. Special deal for online Wedding couples: €125 off weddings that take place between October 2010 and the end of April 2011 - Book NOW to avoid disappointment (subject to availability).

Any couple who pays the required deposit before 30th Nov. 2010 is automatically entered into our Winter 2010 Competition..(please call Fergal on 086-3854222 for more information).
Testimonials
Booked 3 dancers for my wedding, the performance was brilliant, they interact with the crowd, everyone loved it. I didnt have a band and this set the atmosphere for the night

Saw celtic dance fusion perform on friday at a wedding. If you are thinking of booking them. BOOK them! Absolutely Brilliant. Great to watch and created a great buzz.

I saw these people perform at a wedding recently and they were fantastic! As a dancer myself I could see the pure talent there dancers have and the amount of work they put into the show. I would highly recommend this group, easily the best one on the market atm.

Fergal
Words cannot describe what a difference your performance made to our night. Booking you was the best decision we made regarding our wedding plans. As our wedding party was a mixture of scottish, irish and english each one of them were completely blown away by your talent & skill. The audience participation really made it for us; none of the guests had seen a groom do irish dancing in a kilt and it will not be forgotten in a hurry! Your dancers were all fabulous and seemed to glide across the dancefloor with ease, the energy and spirit of your performance set the tone for the rest of the evening and we had the best night of our lives. Wishing you every success in the future.

We recently flew from the UK to attend a family wedding in Dublin and were thrilled to discover Celtic Dance Fusion were to perform during the evening's entertainment. This troupe were exceptional! Well done and many thanks from all who were lucky enough to be invited.

OMG we had Celtic Fusion for our wedding Friday and they were the highlight, abs brillant,eveyone loved them and said how good they were....Fergal was brillant to deal with from start to finish....Anyone looking for irish dancers- BOOK THEM NOW !!!!!!!!!!!


We would just like to mention to all at weddingsonline.ie that the show Celtic Dance Fusion put on was fantastic! Guests are still contacting us mentioning how impressed they were by the entertainment and professionalism carried out by the guys and girls. We will remember our special day forever and particularly that part of the night,was just brill, well worth the money and we are looking forward to see'ing our dvd and watching it all over again, they could make a pro out of any groom on the dancefloor! As a couple we will be see'ing them again and highly recommend them to any couple planning their big day. Really wish them every luck in the future. Thank you, Eddie & Sarah..


Fergal and the dancers, what can we say?? You all truely were AMAZING!!! Having the majority of our guests from England we kept it a surprise and you were all outstanding - we didn't want it too end! You guys did a excellant job and every one at our wedding stood to attention to watch you! Your audience participation went down a storm and if you ever need a new dancer you know where danny is. If you ask anyone of our guests about our wedding they rave about the Irish dancers. Well done and thank you so much!!


Hi Fergal, we wanted to drop you a quick mail to say thank you so much for the wonderful performance your team provided on our wedding day. We had approximately 400 guests when the dancers began, and we can safely say that we have never seen so many people stand to attention, there was silence. People were rushing back into the room to get a look. They were nothing short of fantastic. We would strongly recommend you and your team to anybody that was thinking of having irish dancers at their wedding. Thank you again.


Hi Fergal

Myself and Teresa wanted to drop you a quick line before we head on honeymoon. You were fantastic on Wednesday and all are guests said you were brilliant. Happy New Year and wishing you all the best for 2010.
You really made our Wedding that extra bit special.

Warm Regards


Hi Fergal & Dance Troupe

Just wanted to say a few words regarding your performance at our recent wedding in Kettles country House Hotel , Swords, Dublin
Superb & Fantastic to name but a few. The people of Dundalk & Dublin are still talking about your dance performance You can't beat CLASS.
It went to make our wedding an exceptional experience and I highly recommend your dance troupe to any couple that's getting married or for any special occasion.

Many Thanks

We had our wedding reception 31 July 2022 in the Kingston Hotel, Dun Laoghaoire, we had Celtic Fusion perform.
From the beginning to end of liasing with the manager, Fergal Fay was fantastic, straight to the point and put you at ease.
They do shows around Ireland where you can go and watch them perform before you book, but as I live away from home I just booked them and they where out of this world.
We had alot of guests from the UK and they were gobsmacked, honestly it was the icing on the cake.
A great crowd pleaser and great for your guests to participate in Irish dance.
It is something people will not forgot.
Thank you to Fergal and his team for a great energetic performance.


Dear Fergal,

Myself and Stephen would like to thank you so so much for your performance at our recent wedding at
The Clanard Court Hotel, Athy, Kildare.
Our guests thoroughly enjoyed every minute of both your and our performances!!
We have seen other dancer groups perform at other weddings however, your group definitely beats all others!!
Our guests enjoyed how you involved us in the dancing and we felt very special!

We would recommend and have recommended you to all our engaged friends!!

Thank you so much again,


Hi Fergal,

We have finally got our breath back from all the dancing on Monday night so we thought we'd just let you know how grateful we were for your performance on our big day.
You really were the highlight of the reception .
Seriously though everyone we spoke to thought you guys were absolutely amazing and I'm sure it will be talked about for a long time to come.

You can be assured we will be highly recommending you to all our friends and family as well as the weddingsonline.ie website.

Once again thank you for helping make our day so special and one we will never ever forget.

Kind regards,

Hey Fergal
We just wanted to say thank you so much for your amazing dancers,we have the video and its still blows us away. Ye really are fantastic, everybody loved it, especially the woman who you slid across the floor to and kissed on the cheek.
Thanks so much


Hi Fergal,

I just wanted to say a huge thank you to both yourself and the IrishDancers who preformed at our wedding.

Everyone is still talking about the preformance, it was amazing and I haveto say was most definitly one of the things that made our wedding, and the best money I had spent.

Thanks again for making our day so special.

Many thanks,

Hi Fergal,

Just a quick note to say a big thanks for contributing to making the wedding fair a huge success again….
The dancing was superb as usual….
Travel Trade Sales Manager, Dunboyne Castle Hotel & Spa, Co. Meath

Thank-you to you & your wonderful dancers for the many years of participating in our Wedding Fairs.
Its the highlight for many !! The team are unique in their entertaining, professional in their performance & ultimately bring a great air of excitement to any room. Having recommended you to many Brides & Grooms, you guys have never failed to surpass all expectations they have had...Thank you all so much.

Maria Condon
Conference and Banqueting
Bloomfield House Hotel
Mullingar
Co Westmeath