Ruth Lawlor - Professional Make Up Artist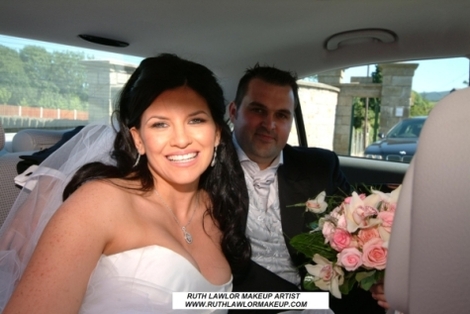 Supplier Details
Ruth Lawlor began her career as a makeup artist in Dublin 8 years ago. After studying makeup for Film, Fashion and TV, and working in MAC Cosmetics for over 7 years alongside some of the industries top professionals Ruth also specialises in bridal makeup, and was voted Irelands Best Wedding Makeup Artist 2009.
Ruth is now one of Dublins most sought after MakeUp Artists, and one of Dublins most experienced wedding Makeup Artists. She has previously been a tutor at LA Makeup Academy, and other experience and clients to date include:
Miss Ireland 2011-Holly Carpenter, Britain & Irelands Next Top Model Contestant 2011-Hannah, Oscar Nominee Kathleen O Rourke, TV3- XPose, TV3 Ireland AM, Stellar Magazine, Kiss Magazine, The Irish Sun, Liberty Films, Miss Universe Entrants, BScene The Agency,John Compton Agency, Assets Modelling Agency, Vodafone, Galway Now Magazine, Tutor at L.A Makeup Academy, etc.
Having worked at well over 350 weddings,Ruth knows exactly how the timing should work best on the morning and has a calming and friendly pressence. Ruth works to the theory that every bride should be really listened to, feel 100% comfortable, and confident, and works on a friendly and informative basis. At your trial you can discuss your personal image, and then Ruth can advise you on what looks best on camera, and what compliments you best in order to create a bridal makeup unique to you. Please contact Ruth to check availability as soon as you book your wedding date, as most dates book over a year in advance!

Examples of Ruths portfolio can be seen on her website, and on facebook
Testimonials
I cannot speak highly enough of Ruth. She made my morning stress free. The makeup was AMAZING and it was so nice to have someone so relaxed, personable and chatty looking after us.
She is very professional, carries a v-large selection of makeup brands, so you will surely find the look that suits you. Ruth also waited until my wedding car had driven off, just in case there were any tough ups needed.
I cannot thank you enough Ruth.