Bride & Groom Films - Award-Winning Videographer & Filmmaker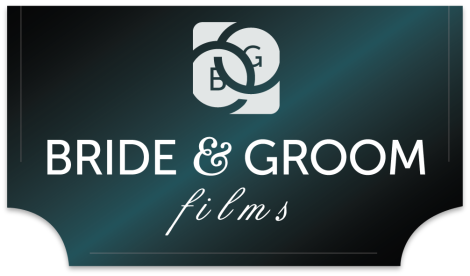 Supplier Details
Bride & Groom Films | Handcrafted HD Wedding Films by Richard Finlay
Award-Winning videographer & filmmaker Richard Finlay, realizes that when the big day finally comes around, only the best will do.
There are no second-takes and there are no re-shoots on your wedding day, so hiring a professional wedding videographer is the only way to go for today's couples. If you want a stirring and elegant document of the most important day of your lives together, then it is essential to hire a professional.
Visit our website www.brideandgroom.ie right now to check availability, request a sample DVD, or to get your questions answered.
You can view sample clips by clicking here.  
To read the Press Release relating to Richard's most recent award win, please click here. Richard was also voted by the brides and grooms of Ireland as 'Wedding Videographer of the Year' in Ireland's first ever online wedding awards. (RealWeddings.ie)
Richard Finlay is one of Ireland's most sought-after full-time wedding videographers.  Couples often comment on how Richard was able to capture the essence of their wedding day and still remain almost unnoticed (read the testimonials left by many of Richard's happy couples at the bottom of this page).
Bride & Groom Films provides a professional, unobtrusive service, using only the latest and best broadcast-quality camera, audio and editing equipment.  Back-up equipment is carried at all times to ensure problem-free shooting, and wireless radio microphones are utilized to ensure crystal clear audio on your finished DVDs.
Richard has a discreet, cinematic style and couples are always stunned by how he managed to capture the bigger picture and the smaller details of their wedding day - things that they didn't see happening on the day themselves.
Visit www.brideandgroom.ie to see what packages he offers at highly competitive rates.  Richard will be happy to tailor a wedding film package to suit all tastes and budgets.  You will also find answers to a list of the most frequently asked questions about Richard's work, plus much more at www.brideandgroom.ie.
We strongly urge you to book Richard as soon as possible, as he books up very quickly.  You can contact him directly (contact details above & below), for a no-obligation chat about your requirements, or to request a sample DVD.
Visit our website www.brideandgroom.ie, and you can quickly check Richard's availability on the home page.
Don't forget to check out the sample clips here.  
Please don't leave it until the last minute - contact Richard now to make arrangements.
086-3704098
01-4420071
[email protected]
www.brideandgroom.ie
We-Do Promotion: 3 FREE copies of your wedding film on DVD in custom, 'Bride & Groom Films' presentation cases.
Testimonials
Hi Richard, We got our DVD's yesterday, and watched it (several times!) last night - we are totally thrilled with it.... thank you. Both the quality of filming and editing are fantastic, and you really captured the flavour of the day for us. To be honest, Garrett wasn't that fussed about getting a video done - he was worried that it would be too obtrusive on the day, and didn't think he would bother watching it.... but he was the one insisting on reruns of it last night, and he's already been on the phone to a mate of his recommending you for their forthcoming wedding! We both reckon it was the best money we spent on the wedding. Thank you for doing such a great job, both on the day, and afterwards. We will recommend you to all and sundry.


Richard, Thank you so much for the dvd. I can't stop watching it even though I am photograph-phobic!! Every part of the day was captured beautifully and the timing with the music is genius. It is something we will definitely treasure forever. You were really great on the day although I think I met you once and didnt see you until you were going. Will definitely be recommending you to anyone we know getting married. Thanks again.


Hi Richard, We received our wedding DVD some time ago now (wedding was in August 07) but we wanted to say thanks-it was great!. We became a little worried a few days after the wedding (when things began to cool down!!), because we began to think of when we actually saw you filming and we began to ask ourselves if you got very much of the Church and reception at all!!!(and you probably know yourself-there's a lot of so-called professionals out there) But when we got the DVD - it was great. You were there after all!! The DVD was very professional and you inserted the music we gave you at just the right times. It's something we can enjoy looking at for the rest of our lives. Many Thanks


We just wanted to thank you so much Richard for our Wedding DVD, we just love it and it has brought all the emotion and memories of our special day to come flooding back. You were a true professional on the day and we honestly didnt notice you at all during the day. Everybody said how discreet you were and how comfortable you made people feel, especially the interviews at the end. Thanks again for giving us all the memories that we can now share with our family and friends. We wish you great success in the future,


Richard, Having looked at the DVD we are THRILLED with the result. It was just amazing and we are delighted that you captured our special day just the way we wanted. We will be recommending you highly. Best of luck for the future.


We recently got married and have just got our DVD.
Our videographer was Richard from Bride and Groom films. On the day,and even on the lead up to the wedding he was so nice and friendly and easy to deal with and easy to talk to. On the actual day he was fantastic i never really noticed him, he was very professional and very helpful. I was so nervous thinking about the DVD as i hate video cameras and stuff like that but after watching it, i have to say it was the best money we spent. I could sit and watch it over and over again. After all you spend so much time and money on this day and you put soo much effort into it, its great to have it all captured, especially after coming home after the HM and your on such a downer, its so great to relive it all over again. Also the DVD was just shot so well, its really beautiful and professional.
Richard really did an excellent job, it could'nt of been done better. So if any of you B2B have Richard as your videographer you are in good hands. And if some of you havent decided on your videographer then you should definitely consider Bride and Groom Films, i couldn't recommend them more.


Just wanted to say that both Brian and I are really delighted with the wedding DVD you did for us. Your professionalism shines throughout as does the unobtrusive manner by which you carry out your work. We really could not be happier and wish you every success in your future endeavors. We certainly would have no hesitation whatsoever in recommending you to anyone for any occasion that they may want captured forever.


Just wanted to let you know we received the DVDs. What a great job you did we really liked the editing and everything. I would definitely recommend you.


David and I are so pleased with the wedding video you made for us. We received it months ago when we got back from our honeymoon in Vegas, but we never got back to you to let you know how much we loved it. I have watched it literally about a thousand times since. We had all the family over at Christmas and they loved it too. We will recommend Bride and Groom Films to anyone we know who is getting married in Dublin.


I just recieved my DVD and have watched it three times already. Its brillant and captures every memory,emotion and detail of our special day. I could'nt ask for more. Richard was very friendly, professional and a pleasure to deal with. On the day, I didn't even notice he was there.My friends thought he was fab and he got plenty of guest interviews.Its the best wedding present ever and will be cherished for many years to come. I will definitly be recommending Richard to all my friends. Thanks a mil Richard, you did a great job and thanks for being apart of our wedding day. All the best for the future.
Michelle & Charlie - Aug 07

I cant tell you enough how happy I am with the video of our wedding we recieved from Richard. It was way beyond what I had ever expected from the DVD and am absolutely delighted that we asked Richard from Bride & Groom Films to do the job. He was so professional and has given us some beautiful memories that would have been lost if it wasnt for him. I will recommed him to everyone who is getting married, or infact needs a videographer for any occasion


Bride & Groom Films are the greatest. Richard, thanks very much for all the hard work you put into our wedding video. We love it.


We decided at the last minute on a having a video done professionally and are both so delighted that we did do this. Photographes are lovely but they just don't capture the day the way the video does. Richard just seemed to get all the special little things in the day that we remembered but don't have photographs of and he managed to even add a few suprises to our video which we loved. It has been lovely in the last two weeks to sit down and just look at certain sections again which I think is more a girlie thing but I just adore it. Both of us would have no hesitation in recommending Richard for anyones wedding and wish him all the best in the future.


Richard
We just finished watching the DVD (twice). It is absolutely amazing, better than we thought a wedding video could be! I'm glad I changed my mind and got a video made because without it the memories of our big day just wouldn't be complete. Our photographs were great but just weren't enough. You got our vows, our family and friends, the speeches, the entire day just expertly edited together. The highlights you put together to our favourite song is just pure artistry. Paul said it was like a real film. Richard thank you so so much, we are proud to show this to everyone we know and to recommend you to everyone in the future.


I'm finished with speeches for the rest of my life so I will keep this short. All I will say is thank you Richard for the surprise of our lives when we returned from our honeymoon. The best day of our lives, to re-live again and again forever. I'll be proud to show the grandkids. Cheers mate.


I e-mailed Richard to thank him for the great job he did on our wedding video and then spoke to him on the phone because I wanted to buy extra copies of our DVD. I offered to leave a testimonial here since I was so happy with his work. I don't have much to say except that you will not regret it if you choose Richard. He was so nice even before our wedding, very helpful and professional. He was on time all day long, we hardly noticed him and he was still able to produce a top-class video. The highlights at the end of the video made my husband cry (don't tell him I told you) and that is quite an achievement! The highlights are particularly nice because whenever I don't feel like watching the entire video, I can re-live the best day of my life in 5 minutes and again I am speechless. I can't recommend Richard enough to future couples.


Richard at one point during our big day I said to Stephen that you didn't seem to be doing anything. I knew I had made the right choice based on your work but you didn't seem to be filming a lot, in fact I hardly saw you at all on the day although I knew you were there. When we watched the DVD last week we both just said "Wow!" There is so much detail and emotion to every section of the DVD. You got all the small things that I didn't even see on the day myself. Our candle, our cake, the champagne, the head table!!and the details that matter that we never would have been able to see again if it weren't for the masterpiece you made for us. The quality of the DVD is great, thank you.


Richard of Brides andGroom Films did our wedding video in May and it is our most treasured wedding gift. We watched literally dozens of demo DVDs from other wedding videomen and Richard's work just stood out as being the most professional (in fact, he was the only option). We don't regret our decision for one second. Our family and friends commented and said that the video was great. They were expecting the video to be cheesy like most wedding videos, but they all loved it and Richard will be doing my sister's wedding next year as a result. I can't put it in words how glad I am that I picked Richard to video my wedding. Bride & Groom Films is the best! Thanks Richard!!


'I cant tell you enough how happy I am with the video of our wedding we recieved from Richard. It was way beyond what I had ever expected from the DVD and am absolutely delighted that we asked Richard from Bride & Groom Films to do the job. He was so professional and has given us some beautiful memories that would have been lost if it wasnt for him. I will recommed him to everyone who is getting married, or infact needs a videographer for any occasion' Asha & John, Clontarf Castle, June 2nd 2007


The video was a last minute thing for us and we are both so glad that we decided on having one and are in agreement that is it probably the best spent money of the entire wedding. Coming home from honeymoon can be a little downer but we have been able to relive our day through Richard's amazing video. We would have no doubt in recommending him to anyone and wish him all the very best in the future.


Richard, I loved, loved, loved the video..wow thank you so so so much. You're the best.


We just wanted to thank you for filming our wedding last December. We hadn't originally planned on having the day recorded but now we are so happy that we did. You were fantastic on the day and worked so
discreetly we almost didn't notice that all the special moments of our day were being filmed right in front of us. The finished product is just lovely and was very cleverly and tastefully edited with obvious
professionalism. The video is absolutely our most treasured wedding gift and we will keep it always to remind us of our special day.

We would highly recommend your service and would urge anyone who is unsure whether to have a video just to have a look at some of your work and we believe they will instantly change their mind.

We wish you all the very best of luck with Bride & Groom Films although we have no doubt you have a very successful future ahead of you.

With very best wishes

Richard did a fabulous job on our wedding video. He was unobtrusive but managed to get some great footage. He was a pleasure to meet and I would highly recommend him.


Itąs absolutely fantastic. We love it. It brings back lots of happy memories. We will recommend you to everyone we meet. Thanks so much


The video is brilliant!! It is better that we could have imagined. We have had all our family to see it and they have loved it just as much. The black and white mixed with the colour frames just made the video. Thank you so much Richard.


We finally watched the wedding film and we are delighted with it. We are so glad that we decided to get the video done. You caught so much of the day that seemed to pass us by, with everything else that was going on. Even himself who wasn't too keen on getting it done is delighted we did and with the outcome.