Some Like It Hot Orchestra - Swing Band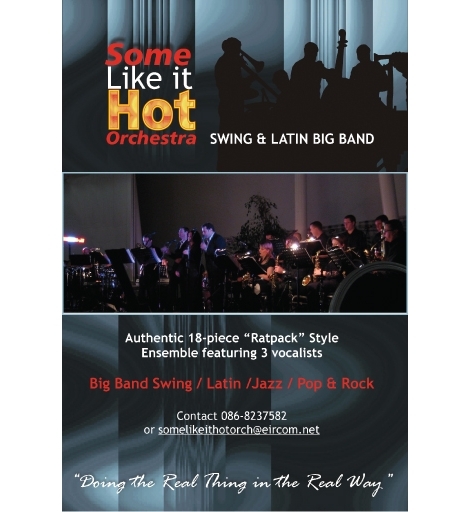 Supplier Details
The "Some Like It Hot Orchestra" is an 18-piece ensemble featuring three wonderful vocalists, three trumpets, three trombones, four saxes/woodwinds, piano, strings/guitars, bass, drums and Latin percussion.
Music includes standards and unique orchestrations from the styles of Swing Band, Big Band, Rat Pack, Jazz, Latin, Pop and Rock classics.
An authentic rat-pack ensemble, self-defined by its unrivalled playlist, big band orchestra sound and visual presence.
Click here to see our menu list
Click here to view what people say about us
Testimonials
Out of this world, they were amazing, dont bother with any other band.


We booked Some Like It Hot for our wedding. They were brilliant. Our guests are still talking about them and the floor was full all night. No hesitation in recommending them.