Ciara Scannell Make-up Artist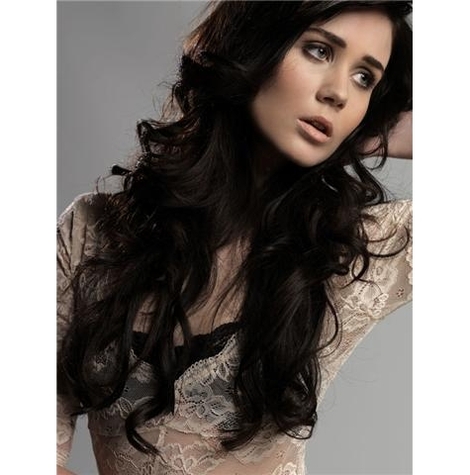 Supplier Details
Listening to what the bride wants is the key. Every face is different and a good make-up artist will know how to suit a certain look to each individual bride, bridesmaid, or mother of the bride.'

Ciara trained as a Make-Up Artist for TV, Film and Theatre. Since she qualified, Ciara has worked on many high profile events such as the Matthew Williamson Fashion Show, Joanne Hynnes Fashion Show, and she has done the make-up for the Irish Tatler Fashion Shows.  Her film/TV work includes The Tudors, Camelot, Raw, Albert Nobbs, When Harvey Met Bob and many more. 

Ciara's work has featured in magazines such a Irish Tatler, U Magazine, Weddings Irish Style, Irish Brides Magazine, Kiss Magazine and TV Now Magazine. She has also been featured on TV3's 'Ireland AM' with 'Ciara Scannell's Seven Deadly Make-Up Sins.

Ciara has also worked in stores around the country for major cosmetic houses and due to this experience, she can now appreciate every different face that presents in her chair. Using a range of designer products, i.e. MAC, Lancome, Nars, Bobbi Brown etc. Ciara can create a flawless look that the bride will feel confident for her photographs and all day long.

Ciara can guarantee a professional but also a relaxed environment for the bride on her wedding day. 'A trial is necessary for the bride to be confident with her make-up artist, as the bride will always come first on her special day.'
 
 
A hair stylist can also be recommended on request.

Ciara is based in Dublin, but is willing to travel nationwide.

For more information contact Ciara on:

PH:0879703594
Email: [email protected]
http://www.facebook.com/pages/Ciara-Scannell-Professional-Make-Up-Artist/114742791898589?v=info&ref=ts
Testimonials
Ciara did my wedding make up for myself and my 3 bridesmaids in August 08. She is fantastic and was brilliant, keeping the bridal party calm on the morning of a wedding is not an easy task!!!!

My make up lasted well until the early hours of the morning, she really did a fabulous job!

As a beauty therapist myself my make up and how it looked on my wedding day was very important to me. Ciara did a superb job not only on me but on my mom and the 3 bridesmaids. My skin looked flawless and I certaintly had the glow that all brides should have. I am quite fussy, but had no complaints on the day, Ciara was well able to cater to all my needs. I would have no hestitation in hiring her again.
Maeve xxx


What can I say - Ciara did my wedding back in December. She was amazing. She looked after my mum, 3 bridesmaids & of course me. Everyone commented on how great we all looked - Especially me :) I'm not one for make & Ciara made my makeup look so natural,I didn't have to touch up once during the day. I would recommend her in a heartbeat. Ciara I just want to say Thank You Thank You Thank You, you are truley a fabulous person who is not only fantasic at her job but also very friendly & accomodating.
Thanks Again Niamh.


Ciara did my make up for my wedding back in July. I felt so relaxed with her around and the end result was amazing. All my bridesmaids were delighted too, so delighted that one of them booked her on the spot for her wedding next year! My make up stayed fresh looking all day and night, and I've just got my pictures back and I look fab(if I say so myself!!!). What a lovely girl.