Nicola Young - Flute, Guitar and Singer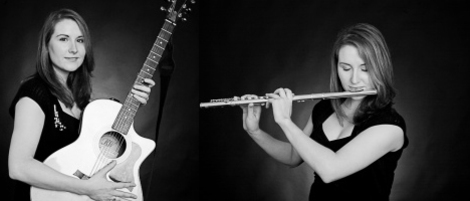 Supplier Details
Nicola Young will craft a beautiful musical collaboration, merging classical, traditional and popular styles for your special day. Through the medium of voice, flute and guitar, she will create a spellbinding atmosphere on your wedding day.
Nicola can provide music for different aspects of your wedding day-church ceremony, drinks reception or during your meal and provide a wide range of music to make your day extra special.
Testimonials
Nicola played at our wedding in April 2010. She is extremely talented at what she does and I had so many people comment on how beautiful her voice was and how beautiful her music was. I wish her all the best and recommend her service. Thanks again Nicola.


Nicola travelled with me and my husband to Madeira for our wedding last year. From the initial choosing of the music to the actual performance on the day Nicola was a complete professional. The whole congregation was in awe of the music on the day. She made our ceremony so special and unique & I would recommend her to anyone in a heartbeat


Nicola played at our wedding ceremony in September 2008. It was a civil wedding ceremony and Nicola's music was a great addition to the event. She helped to create a very special atmosphere on the day and made the occassion all the more personal and significant for us. Our musical wishlist for the ceremony consisted of a classical piece, a traditional piece and an adapted piece of popular folk music...Nicola came up trumps with them all. I wish her all the best and would highly recommend her.


Nicola played the church music for our wedding in Abbeyliex Church in June 09. From the first time we met Nicola she was a true professional & gave us loads of guidance & suggetsions for both vocal & instrumental pieces throughout the ceremony. She had no problem playing our requested precessional music & sounded even better than the real thing! Everyone commented on how well the music sounded & it was all down to Nicola on her own! Thank you so much.