Kathy De Stafford Bridal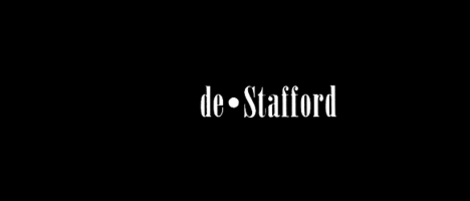 Supplier Details
| | |
| --- | --- |
| Kathy de Stafford is one of Irelands leading bridal designers. Kathy, who is an award-winning designer, has been established for many years and is based at her salon in Exchequer Street, Dublin 2. The success of Kathy's business led to her opening another bridal boutique in Nenagh, Co. Tipperary in 1999, where Kathy also visits regularly to meet with brides. Both salons have a relaxed contemporary environment, perfect for choosing your dream gown. In October 2006 Kathy opened another salon "de Stafford Couture" in Howth, Co. Dublin which carries stunning creations by the world's most famous designers including "Valentino", "Manuel Mota", "Badgley Mischka" and "Ellie Saab". |   |
At these boutiques you can choose from a wide range of beautiful designs, both from Kathy's own designed to order collection and also from the best of the top international designers. She also caters for Bridesmaids, and carries a large range of accessories such as tiaras, veils, shoes etc.
Kathy and her friendly staff provide a very personal professional service guaranteed to take away any stress you may have organizing the greatest day of your life.
| | | |
| --- | --- | --- |
|   |   |   |
| Valentino | Tess | Seville |
|   |   |   |
| Paris | Sophie | Chantilly |
21 Exchequer Street | Dublin 2

TEL/FAX .: +353 1 679 8817

48 Kenyon Street | Nenagh, Co.Tipperary

TEL/FAX .: +353 67 41099

de Stafford Couture | Boyd House, Howth, Co. Dublin

TEL .: +353 1 839 7099
Testimonials
I had visited a few shops in the quest to find my perfect dress but although others were good, none were as helpful and wonderful to work with as Lisa and the girls in DeStaffords. I had an idea in mind of what I was looking for but Lisa presented me with the most beautiful dress (that i probably wouldn't have picked out myself) and I instantly fell in love with it - she just knew what would suit me and I absolutely love it!!! They make dress shopping the fun and enjoyable experience it should be!!

I booked a day full of appointments for bridal stores and De Stafford's was our last one on the list for the day. To my absolute delight by far the best. Last was certainly not least. The store its self is just how I imagined a bridal store would be. On my first appointment I was booked in with Sharon whom I found so fab, you could see she loved her work and had a great eye to what would suit your shape colour and height just from a glance, and I loved all the choices she out forward to me. The next appointment was with Rachel, who made me feel so comfortable and was so down to earth and not afraid to say what she thought of the styles which I found to a breath of fresh air, and of course Kathy herself, beautiful lady who helped me make my final choice which of course was my first one. I'm in love with my dress. A huge thank you to the girls and can't wait to get in again for my fitting. I HIGHLY recommend Kathy De Stafford, they tick all the boxes.

Ordered my dress in Kathy de Stafford's a month ago. I found the staff lovely, Kathy and Rachael were so helpful, and so honest.Some of the shops I had gone into were so snotty!! This shop was so welcoming, and had by far the nicest selection of dresses! I would recommend them to anyone.x

I was in De Staffords today and dealt with Sharon, she was fantastic! Made suggestions and picked out dresses I never thought that would suit me and they did. She has been by far the best person I have dealt with. All the staff in the shop were fantastic and gave their opinions on the dresses I was trying on. GREAT SERVICE

My wedding dress was perfect! I couldn't have dreamed of a better dress.
It was just perfect.I had picked it out about 8 months previous and i rememeber when going in for my first fitting wondering whether i would still like it but I loved it and all the staff in de staffords were so friendly and helpful especially in the last 2 fittings ( 23rd & 22nd Dec) when the turned it into the most beautiful dress in the world.It was a lusun mundongus lace soft mermaid dressand we had cap sleeves added to it. I looked just as I had imagined ( although I am biased) I couldn't recommend Kathy & her staff higher

I bought my wedding dress (Ian Stuart) from de stafford couture in Howth, what a fab experience. I dealt with Kara who was just such a lovely lady and who made the whole experience a delight. Went to the shop on Exchequer Street for my fitting and again it was a total pleasure, the ladies who work for Kathy really know their stuff! This is how shopping for a wedding dress should be and dont be put off by other stores who dont know the meaning of customer service. If you want the best in advise, customer service and after care then visit Kathy de stafford and her staff.


I have just visited de Stafford yesterday and I can honestly say it's the nicest bridal shop I have ever been to, the staff are so lovely, especially Magaret! They have a fantastic selection of dresses, you can try the dresses on in privacy without anyone in with you, although they do come in to help to zip you up when you want! It's fabulous, I am recommending this to all my nearest and dearest. I left the shop with a deposit paid on the dress I loved and I can't wait to wear it!!! Thanks De Stafford!!!!