Simon Casey & Live Band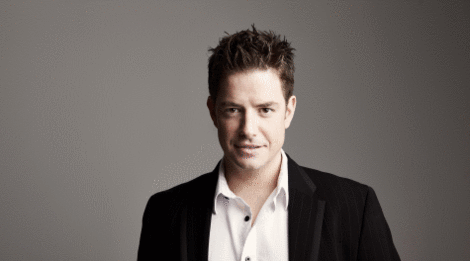 Supplier Details
Make your wedding day music special with Ireland's multi platinum selling artist Simon Casey
Available for church/civil ceremony/corporate functions and later be entertained at your wedding reception by Simon and his fantastic live band.
Packages available for all budgets.
For free consultation contact: (086)8460564
Email: [email protected]
Web: www.simoncasey.ie
Simon Casey finally got his big break by being in the right place at the right time. Few people could have predicted that the contest to find an Irish representative for the 2003 Eurovision Song Contest would turn out to be one of the most popular TV shows ever in Ireland. Simon performed live on You're a Star every Sunday night and his resulting high profile on prime time TV has given him the status of a superstar in Ireland. He has been a frequent guest on Irish entertainment shows, including the Late Late Show, Open House, Ireland AM, etc. and the hugely popular stage show 'The Voice Within' on PBS in  America.
He's crooned with Westlife, Ronan Keating, Marti Pellow and international tenor Ronan Tynan to name but a few. He's a multi-platinum selling recording artist, with two number ones and Five top 5 hits in the Irish charts. Now Simon Casey is adding wedding entertainment to his string of achievements. His smooth, sincere voice will accompany you at every stage of your wedding day, from the ceremony till the early hours of the morning at your reception.

Simon puts lots of preparation into his wedding sets, to make sure he'll deliver your favourite tunes with panache. His sound can't be pigeonholed, and has been desribed as one of the most versatile singers in the country. He will sing tunes in a way that you'll instantly recognise, but he makes sure to add his own flavour. He'll sing whatever song you want, in whatever style you want.

Simon has a secret weapon, a beautiful tenor voice. With its sincerity and emotional intensity, Simon's voice will provide the perfect backdrop to your ceremony and add to the specialness of the occasion. At the reception, Simon will be joined by a live band for a genre busting set which covers swing, jives, waltzes, classics from the 60s, 70s and 80s and today's biggest chart-toppers.

Simon and his band create a high-octane party atmosphere that will keep guests bopping for hours. It's a set of two halves, with vintage numbers at the start and more modern numbers in the second half. It's no boast to say that the dancefloors at the receptions where Simon plays are full from start to finish.

But it's during the first dance that Simon really shines. He knows how important this moment is in your day and he will go the extra mile to learn that special song, even if it's less well known. On the night, he will give you a live accompaniment as you take to the floor. "The first dance is a highlight. It means so much to people. We will learn the song in the style you want, so you're not just dancing to a CD - you're dancing to a live band."
Testimonials
Well Simon,

I'd just like to sincerely thank you for the fantastic performance you gave at our wedding. Niall & I and our guests thoroughly enjoyed. You received so many compliments throughout the day. As I'm sure you agree the Sacred Heart Church in Roscommon is beautiful and your voice complimented it beautifully.
Thanks again for such a beautiful and sincere performance.

Hi Simon,

Christine and I would like to thank you for performing at our wedding in Middleton Park House. We've heard nothing only praise and stories of sore feet from dancing from the guests so it was good all round!. We all enjoyed the night and would definitely have no problem in recommending you to anyone planning a function. Also thank you for giving the CD to my mother in law too ……… that was really appreciated and unexpected.
One thing I would like to ask you is that if you were ever to record the song you sang got us "I hope you dance by Leanne Womack", I would like to buy the CD from you if possible. I have it on the wedding DVD but because of the position of the camera and size of the hall, the sound wouldn't be CD quality. I'd love to get a CD of the song, sang by you for Christine to keep as she loved your version and prefers that over the two versions recorded before.
Once again, thanks for a great night and I wish you all the best with your new material, which I've heard on radio recently.

All the Best & Kind Regards

Just wanted to thank you very sincerely for the amazing music you and the band provided for our wedding in Cork on 24th September. Absolutely everyone said it to us about both the music in the church and the craic they had on the dancefloor all night. I never realised what a huge impact good music has on a ceremony and reception. Ye were fantastic. We really really appreciate it. Kind regards

We are finally back to reality after all the wedding celebrations that kicked off on the June bank holiday weekend down in Limerick. First up, we both wanted to say a big thank you for a truly professional job. Your performance in the church was amazing....our guests couldn't stop complimenting you! And of course having a full dance floor all night on the hottest day of the year is statement enough for how much everyone enjoyed you and your band. Just to let you know that only yesterday we received our wedding DVD which we have been glued to ever since. In addition to the DVD, we also have a small clip on youtube of the highlights. I thought that you may be interested as you feature in the clip and they used your singing as a backing track for the second half. You might like to share it with potential future customers. Here's the link: http://www.youtube.com/watch?v=HsH0uBIH86s Again, a really big thank you Simon...you really added something special to our big day. Two happy customers :0))

Was at wedding in Adare, Co. Limerick on Saturday Nov. 6th 2010. Simon and his band were absolutely brilliant catering for many genres of music right up to the present day. his covers of songs were superb and they played one song after another with no time wasting.Really excellent show.As good as if not better than most of x-Factor participants.Well done.

Hey Simon We just wanted to thank you for your amazing performance at our wedding in October 2010. You stunned the crowd in the church with your voice and our guests were talking about after the ceremony was your performance. Most people said they have never heard a better voice in a church and the words "Pure Class" were used on more occasions than I can remember and myself and Catriona could not disagree as the hair was standing on the back of our necks as you performed. As ours was the third wedding that we have heard your band ye were the same as the last two times brilliant ye have an uncanny knack of playing the songs you know will get the crowd on the dance floor what ever the demographic of the crowd may be and the dance floor was full all night at the three weddings. We are really looking forward to seeing you at the two weddings in 2011 that our friends booked immediately after seeing you at our wedding. We would just like to say you were a Gentleman to deal with and we wish you all the best in the future and anybody who wants to set there wedding apart from all the rest all they need to do is book you.

We had Simon sing at our ceremony in September 2008. He was absolutely brilliant, our guests still talk about how impressed they were with him. If you are thinking about booking Simon for your wedding, do it, he is fantastic.


Simon Performed for one of my wedding clients this year. It was an amazing night. He is a true professional and has a fantastic band. It was a pleasure working with him and I look forward to working with him again in the future.

Simon has performed at a number of our events over the years, in particular the Marie Keating Foundation Balls, Simon is a true professional and a great entertainer who always gets the crowd going. Myself and the rest of the foundation look forward to working with Simon in the near future.


Just seen Simon and his band playing at the Pink Ribbon Ball in the Burlington on 7th Nov 09 and they were fantastic! Huge crowd on the dancefloor all night!! brilliant night!


I had Simon sing at the church of my wedding last April. My only regret was that I didnt get him to sing for my reception - he was so brill and people still talk about how much they enjoyed him so I would say to anyone thinking of getting Simon for their wedding to go ahead and I guarantee you wont be disappointed!


Hi Simon,

I just wanted to send you a quick message from Donal and I about our wedding Saturday. You were fantastic in both the church and at the reception and we couldn't have asked for any better. You blew our exceptions to pieces. The amount of people that commented on your singing in the church and your performance at the reception was unbelievable and I think by the lack of space on the dancefloor because of the amount of people on it said everything. You are a true gent and I wish you well.

Thanks for everything and making our day so memorable.