Fireworks Video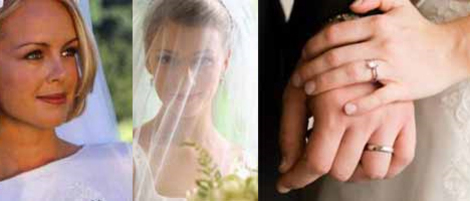 Supplier Details
A wedding video is the ideal way to remember your wedding day and a significant gift evoking the precious memories that will last a lifetime and beyond. At Fireworks Video, we understand the importance of capturing these special moments and preserving them for generations to come. We strive to provide highest digital quality DVD, unobtrusive wedding videography at an affordable price.
As your wedding day ends, the smaller details are soon forgotten - only the faded memories of the event remains. After a year (or more!) of planning the wedding day, it's amazing how fast it flies by in just a few short hours.
While your photo album will capture the important moments of the day, what about that special song you first danced to, or those vows you spoke? A wedding video and DVD is the best way to keep those memories alive and to ensure you'll never forget them. Consider it not only an overview of your wedding day; but a way of sharing your special day with family and friends.
Capture the excitement, romance and joy of your wedding day.
We-Do Promotion: An extra 5% off our full wedding package and two extra DVDs free. Must mention 'We-Do' card when booking and on booking form.
Testimonials
We watched our dvd yesterday and it was such an amazing video! To see our special day captured and it was truly fantastic! Ian did a fantastic job on the music, guest greetings and the quality was superb! We are both partially deaf and he did a fantastic job of capturing the interpreters into the video! We will cherish the dvd forever and glad Ian did a good job! Will defo recommend him! Many thanks Ian!


We are so pleased with our DVD and the excellent service in general. The finished product is way beyond my expectations and is the BEST wedding dvd I have seen. It is beautifully edited and really is just perfect. Thank you so much Ian for giving us such a wonderful keepsake that we will treasure for years to come, you were a pleasure to deal with.

If you want a fantastic dvd, this is your man!!

"We sat up to 2am watching the DVD and words can't describe how trilled we are with the results. It's just fantastic, brilliant, romantic, emotional..... You did a fantastic job on the day, I barely remember you being around us. The editing and presentation of the footage is absolutely fantastic and goes way beyond my expectations. Bias aside, I would class our wedding video as the best I have ever seen - all thanks to you. . . . thank you so much for capturing all the key memories which we will cherish for many years. I will have no problem in recommending you to all my family and friends."


We watched the DVD last night and its amazing, the music and everything is perfect. Thanks a million Ian we are really delighted with the job you did, you were a pleasure to deal with and we didn't even notice you were there on the day. The shots you got were perfect and we will cherish the DVD forever – so glad we chose you!! It's the best thing we did getting you to do our video – again many thanks.


Our wedding day was the most important day of our lives and thanks to the wedding DVD we'll have these amazing memories forever! I will recommend you to anyone I know that's getting married and needs a wedding video


John and I just wanted to let you know what a excellent job you did with our wedding video - we showed it to our family and they were stunned with teh quality of the production.


Wanted to say how delighted we are with the wedding DVDS. We've watched it about 4 times now with various friends and family and they all thought it was perfect - we all think its the best wedding video we've seen!!


Congratualtions - you did an incredible job! I could go on and on but we just wanted you to know how greatly we appreciate you doing our wedding DVD. The quality and service of the video were wonderful!


I've never seen a wedding video done quite as well - it was a big hit. Our family loved it, I brought it into work and my co-workers loved it! Thanks again for giving us an incredible way to remember our wedding.


It's hard to put into words, but it was obvious to us that you are dedicated to producing the highest quality wedding video and making sure that your clients are happy.