Cathy McNulty Hair Stylist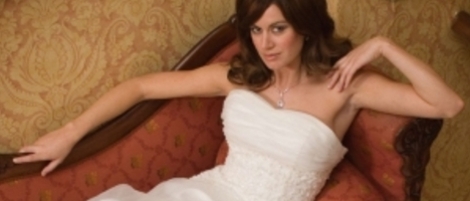 Supplier Details
Drawing on the world of fashion for inspiration, this Dublin based hair stylist is regularly requested to work on photo shoots for  Irish fashion and bridal magazines, RTE's "Off the Rails" and many Irish designers.
With over a decade of hairdressing experience, Cathy now specialises in Bridal hair. Her work has brought her worldwide and training with some of the top international names including Charles Worthington , you are certain to be in good hands.  Cathy will share her wealth of experience and knowledge during a personalised consultation, creating the look you wish to achieve on your wedding day.
In addition to travelling on the morning of your wedding to your chosen location, Cathy also offers a full salon service by appointment at the Fitzwilliam Hotel , St Stephens Green , Dublin2.
Testimonials
Cathy i cannot thank you enough for the fabulous job you did on our wedding day. my hair was beautiful as were the girls, it remained perfect right until my head hit the pillow that night and you were a dream to have around on the morning. punctual, warm and kind you even waited til i was leaving the house, helped me into my dress and kept all of us as calm as a cucumber =) thank you so much, i cannot speak any higher of you! see you soon for a hair cut too!! thanks cathy


A true perfectionist, really takes into account what suits your face shape and style, did a modelling shoot with Cathy and was delighted with my hair...created so many different styles so easily and creatively.


I would really recommend Cathy to anyone. She is so creative and full of great ideas and despite it not being planned, ended up doing my granny, mum and bridesmaids as well as my hair on the morning of the wedding.


Both my sister and I have used Cathy and loved her. My sister got married in Dec 05 and we stayed with her for colour and cuts so by the time my wedding rolled around in August she was practically part of the bridal party.