Dream Day Productions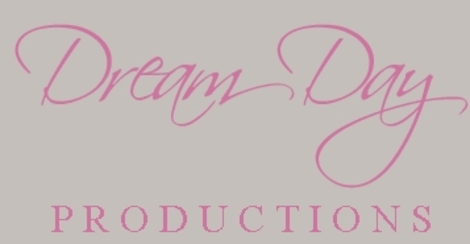 Supplier Details
At Dream Day Productions we specialize in creating elegant and beautiful Wedding films. Our passion for capturing the very essence and heart of the wedding day ensures you will enjoy & cherish your movie for years to come.
We take great pride in producing the perfect retelling of your wedding story. Unobtrusive & artistically filmed your video is then edited to produce a unique & truly amazing dvd of your day. See our online samples today.
We-Do Promotion: Free digital video & audio player with your wedding highlights already loaded. Watch your highlights on the go!
Testimonials
What can I say, We met Tony and his wife at a wedding fair in the Point Dublin, My Wife said straight away before we even looked around the hall that She wanted to use Tony as they seemed like such wonderful people, So we booked there and then and I have to say Thank God we did. From start to finish they did such a professional job that anybody who sees the video just cant believe how good it is, During the actually day Tony just made everyone feel so comfortable and at ease and it really helped. Anyway the dvd itself was just fantastic, for about the first 15 times we watched the dvd we cried with sheer happiness (Even my 7 year old son cried) at how wonderful it came out and how much of the day was covered, the quality of the video was just deadly and the way it was put together with music we picked and music Tony added during the ceremony was just gripping, the dvd covers everything, its broken down into sections and the highlights at the end of the whole video are put together brilliantly. We would totally recommend (Tony) Dreamday productions as we know that we have probably the best form of memory we could possibly have on Dvd.

Ralph Goodwin (Married 19-07-07)


I met Tony and his wife at a wedding fair last year and instantly liked their samples of work that they had on display. I then went ahead and booked Dream Day for my wedding in August. I have to say that they are absolutely fantastic. We met a couple of days before the wedding to go through final details etc, Tony was very professional, always staying in touch etc. On the day of the wedding, there were actually two cameras there, Tony and another guy who was with him, so when you see the final dvd, you can see everything from two different angles which is really really good. What was missed on one side, was always got on the other side. Tony made everyone feel so comfortable on the day, normally people are running away when they see video cameras, but Tony made everyone feel comfortable, he even got people to leave little messages throughout the dvd which is a really really nice thing to watch back. Because he was so good with the guests, the dvd really shows everyones different personalities. I couldn't wait to get the final copy of the dvd, but when i got it, I couldn't believe how well it turned out. I was so surprised. I really liked the one I had seen on display, and even though my one was very similar, it was better. I couldnt have asked for anyone to do a better job. I found Dream Day to be very very reasonable in price. Especially when you see the finished product. In whole, my experience with Dream Day was perfect from start to finish. Tony is a highly polite and professional man. The dvd is such good quality. it's all broken down into different sections. You can pick your own backround music which is brilliant. The best part is that Tony puts highlights of the day on your dvd, I have to say, everytime i watch it i get emotional because it is fantastic. He put some of the highlights in black and white and in slow motion, but in the background he had the priest saying some of the ceremony. It is just amazing. I have already passed Tony's number onto freinds of mine who are getting married this year. I would highly highly recommend Dream Day. They are fantastic. Their finished product is brilliant. I would recommend them to anyone, you won't be sorry.